Hello friends, I'm so excited about today's post because I've been working on something massive and I'm sure you're going to love it!
I've put together a bundle of food photography presets that will strengthen your food photography skills immediately!
Editing is super important, don't get me wrong the composition matters a lot as well but where the actual beauty lies - is the editing.
I've tested many different styles, setups and over time have developed my own personal style. With practice, you'll do it too!
The hardest part for me was to decide on which style I actually like the most (until this day, it's still the hardest part).
GET YOUR PRESETS HERE
You see, sometimes, some photos I really want to apply a dark and moody preset and on others bright airy photo presets. But I understood that the overall picture wouldn't look good and professional enough. Especially considering the Instagram feed aesthetic (if that is of course, important for you.
Your images need to be connected, starting from photo setup, background and editing. That's how your overall look and feel of the photos will be created.
The food images should be visually pleasing and share a story.
[mailerlite_form form_id=10]
So, to help you in your food photography journey, whether you are a new food blogger, experienced one, or an amateur taking pictures for yourself, I have put together a bundle of 10 beautiful Bright Food Photography Lightroom Presets. I hope you'll be excited as much as I am!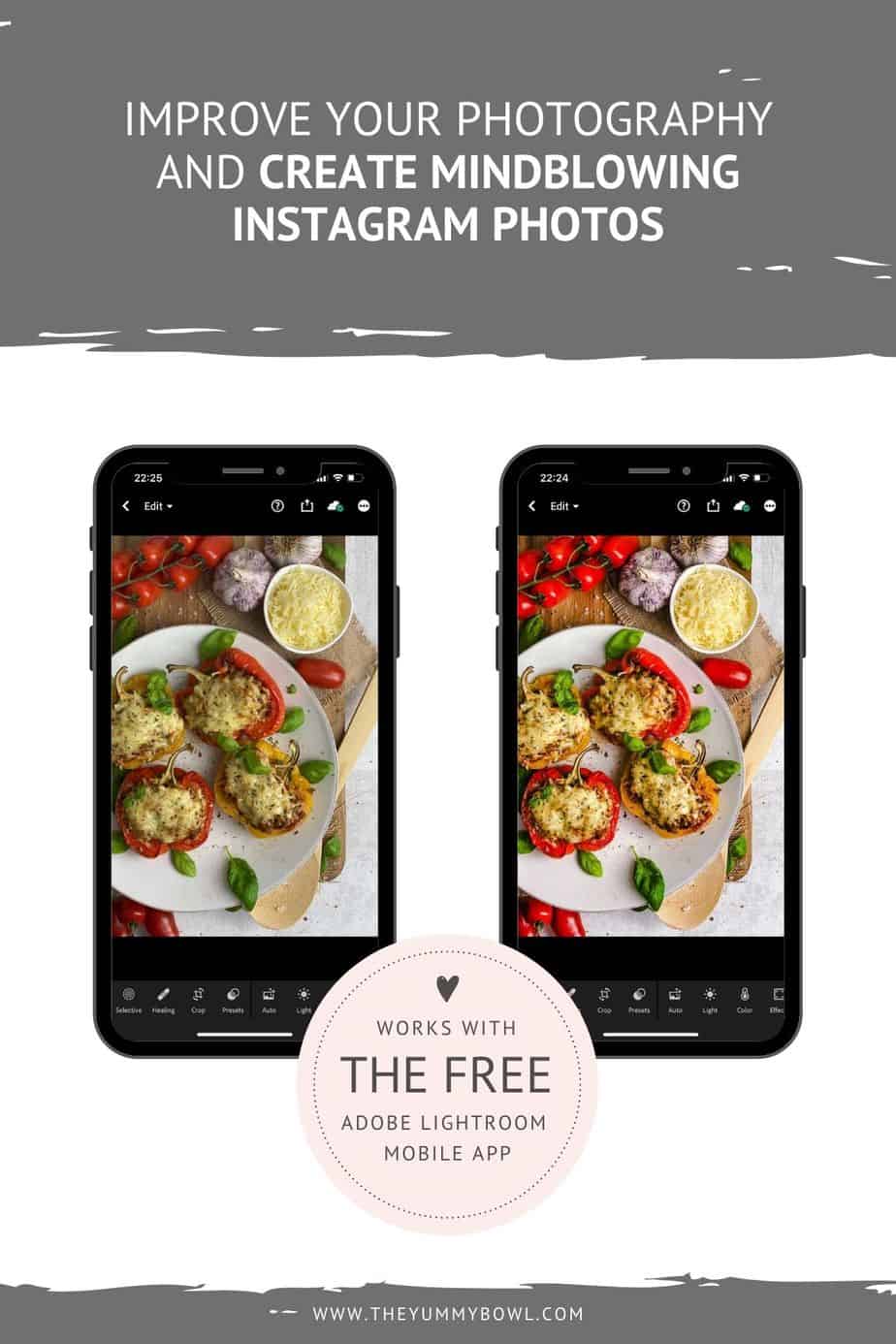 This Bright Food Lightroom Preset Pack contains 10 Presets that:
create stunning light and bright food photography effects
are customized to compliment and brighten different spectrum colors like reds/pinks, oranges, browns, greens and blues
they are simple to use, just one click!
simple to upload and use in both Lightroom Desktop and Mobile
This Preset Pack comes with full instructions for how to setup your Lightroom Presets on desktop and mobile.
Important to note:
Based on your to shooting scene and style Exposure will need to be adjusted slightly, depending on which final result you want to have.
For mobile feel free to adjust the Temperature to cool or warmer. Different phones show images differently, for example iPhone tends to display images with a warmer tone. If this bothers you, simply adjust the Temperature scale of the particular image.
With each preset, you'll still need to play with White Balance. It varies dramatically based on the settings in which you shoot. In the preset pack, I either left white balance untouched or bumped it up slightly.
More examples of these presets in action for different shooting scenes and styles:
If you have any questions regarding those presets feel free to shoot me an email at julia @ theyummybowl . com (discard the spaces)
Here's your link for download