This spooky collection of delicious Gluten Free Halloween Treats and Dessert Recipes will please even the pickiest of palates!
They are not only healthier than your regular sweets, but are gluten free, and most of them are super easy to make too! Your welcome.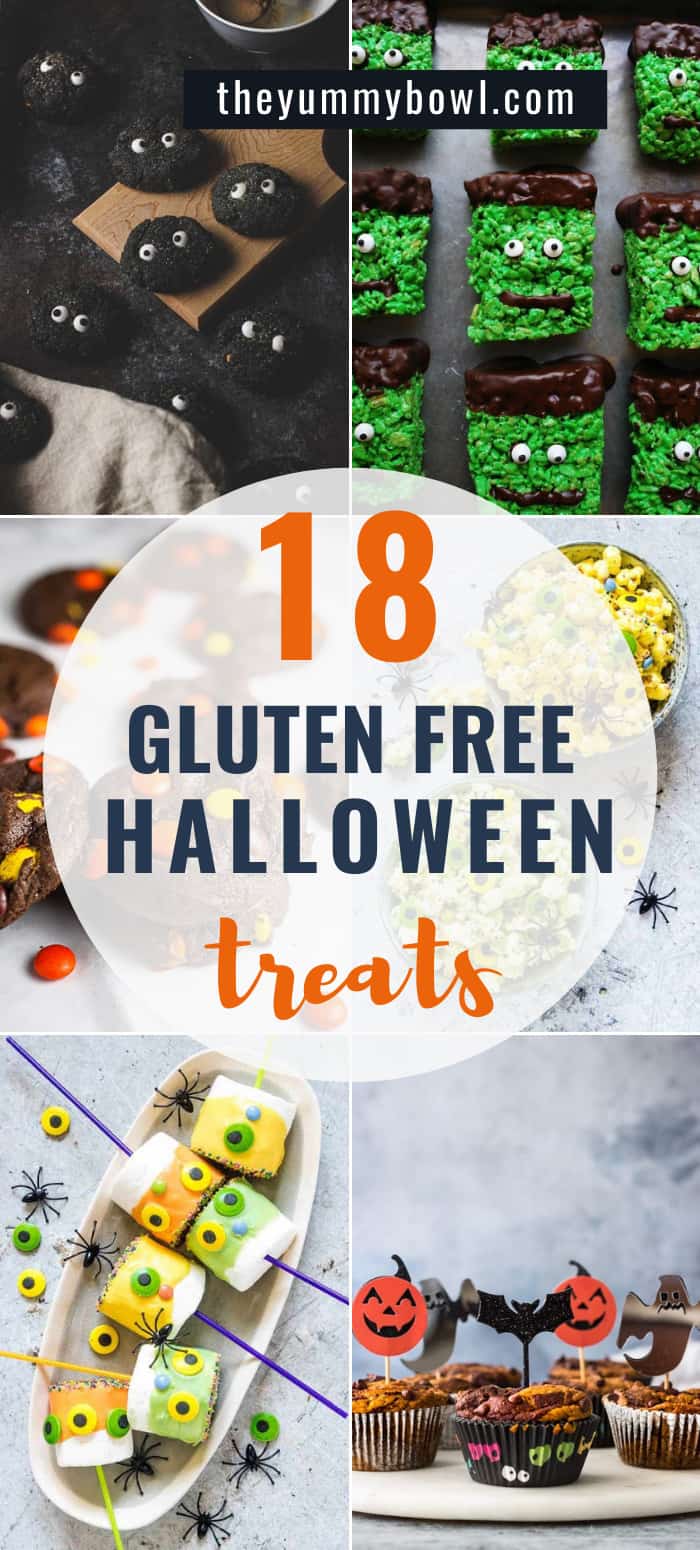 Make these gluten free Halloween treats with your kids for the upcoming Halloween party or just for fun.
All of them are just so mouth-watering good that can be made not only for Halloween.
Table Of Contents
#1 WHITE CHOCOLATE SUNBUTTER PUMPKINS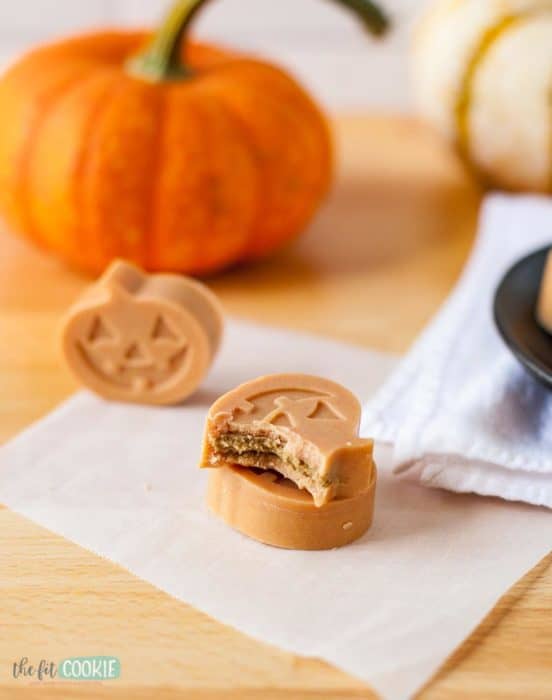 The first up are these little sunbutter pumpkins. Aren't they cute? They are also top 8 allergen free and school safe. Check them out!
▶ Recipe here from The Fit Cookie
#2 FRANKENSTEIN KRISPIES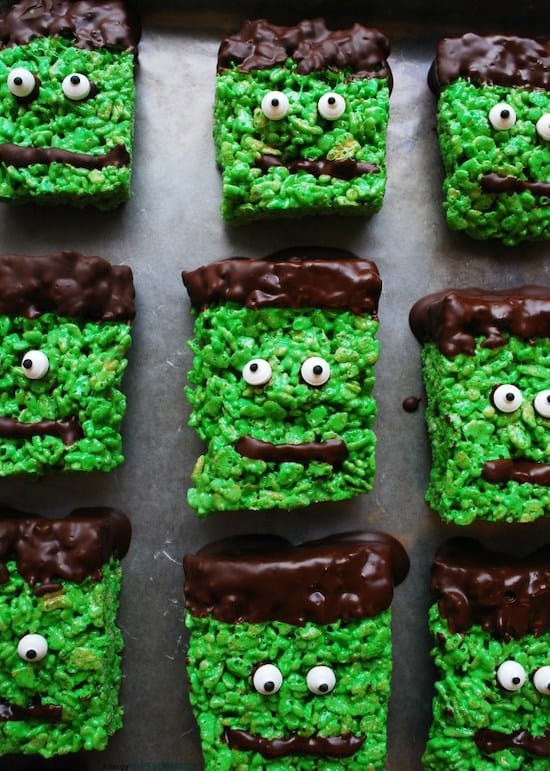 Easy, creative, no-bake Frankenstein Krispies that your kids will love! They are also gluten free, dairy free, soy free, and contain no nuts.
▶ Recipe here from Allergy Awesomeness
#3 Vegan and Gluten-Free Pumpkin Chocolate Swirl Muffins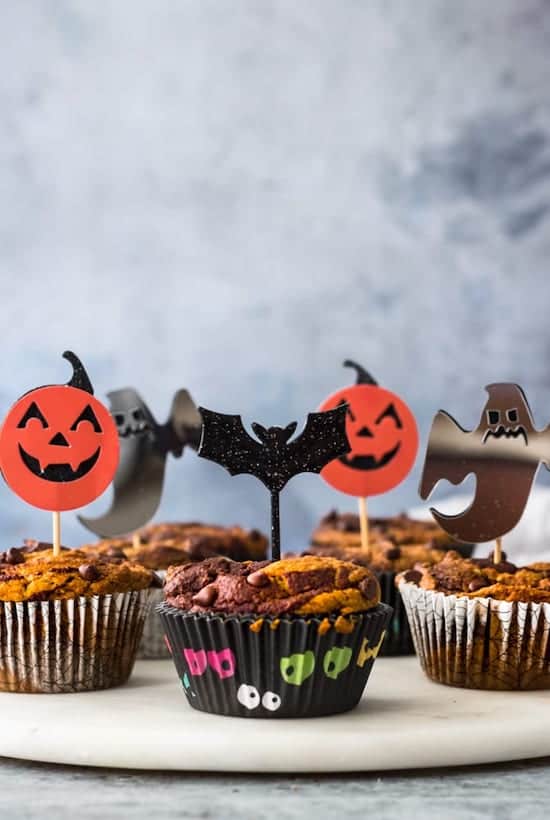 When you can't decide between pumpkin and chocolate, go for both! Not only are they dairy-free and egg-free but they are also refined sugar-free, soy-free, peanut-free and gluten-free. Nut-free option included. Yum!
▶ Recipe here from Eating By Elaine
#4 EASY HALLOWEEN BARK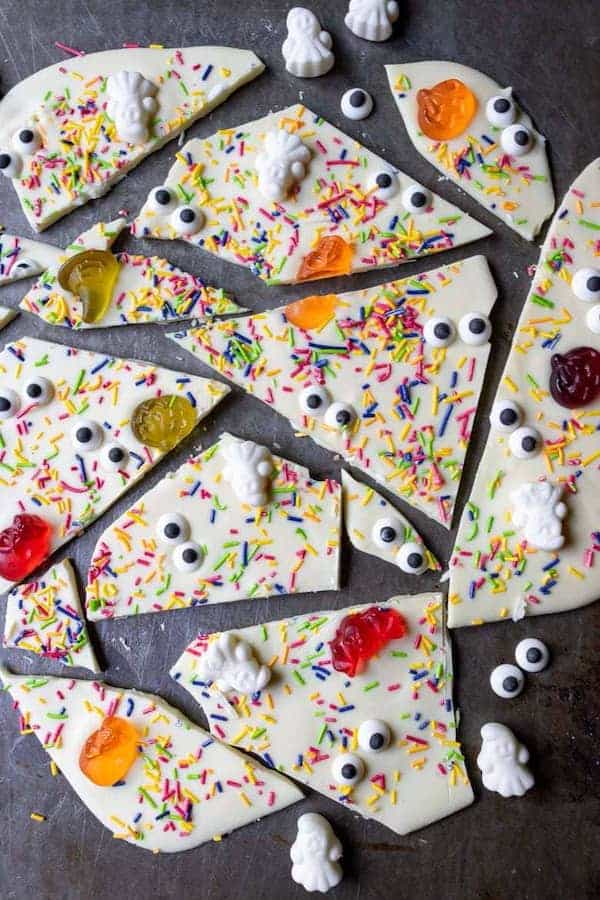 I love bark recipes, they are a genius way to whip up a quick and easy tasty treat. You can make it in just a few minutes and customize it with whatever candy you have.
▶ Recipe here from Veggie Desserts
#5 Halloween Meringues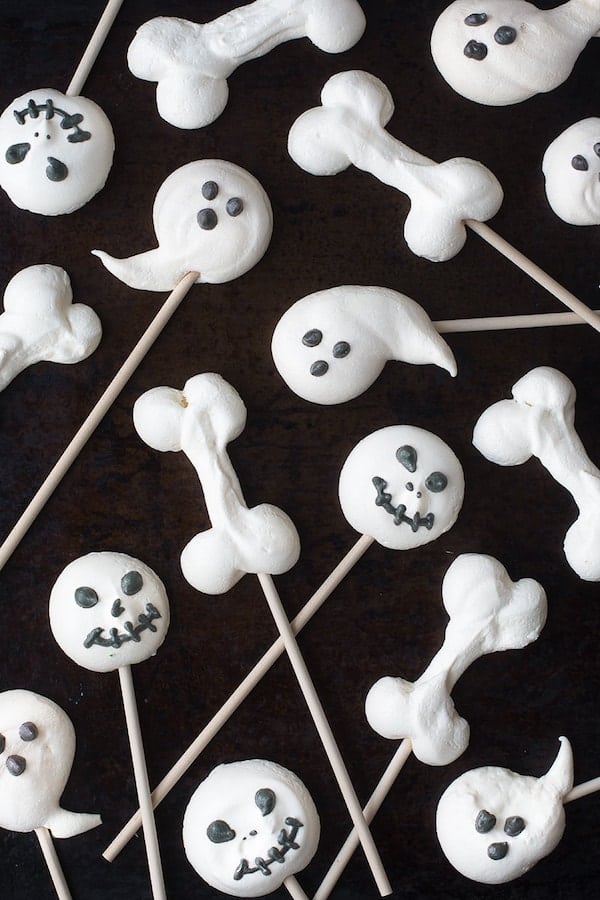 Add a Spooky twist to classic meringues with these Halloween Meringue Pops.
▶ Recipe here from Charlotte's Lively Kitchen
#6 Chocolate Pear Ghosts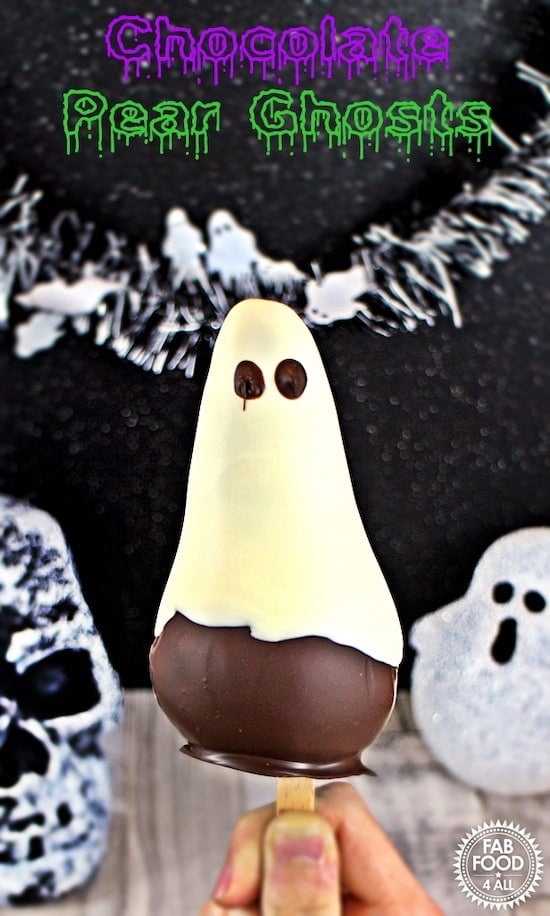 Chocolate Ghost Pears – pears coated in dark and white chocolate are spooky treat your kids will love to make and eat! What a genius way to use pears!
▶ Recipe here from Fab Food 4 All
#7 Halloween Chocolate Apples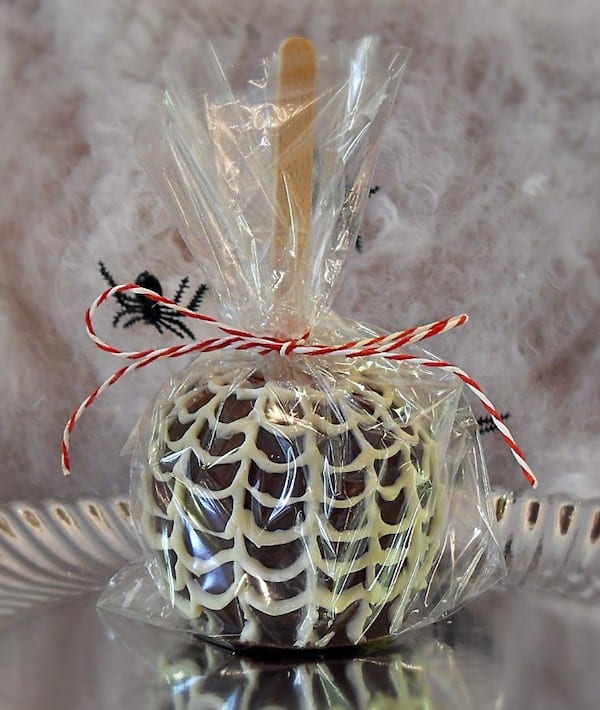 Another way how to keep it healthy and use a fruit to create tasty dessert. Decorated in dark and white chocolate spider's webs to impress your visitors or just make them for yourselves!
▶ Recipe here from Fab Food 4 All
#8 TRICK-OR-TREAT CARAMEL PRETZEL CHEX MIX
Trick-Or-Treat Caramel Pretzel Chex Mix is a gluten-free snack perfect for Halloween season. Healthy snackin'!
▶ Recipe here from Lizzy Loves Food
[mailerlite_form form_id=10]
#9 Monster Halloween Popcorn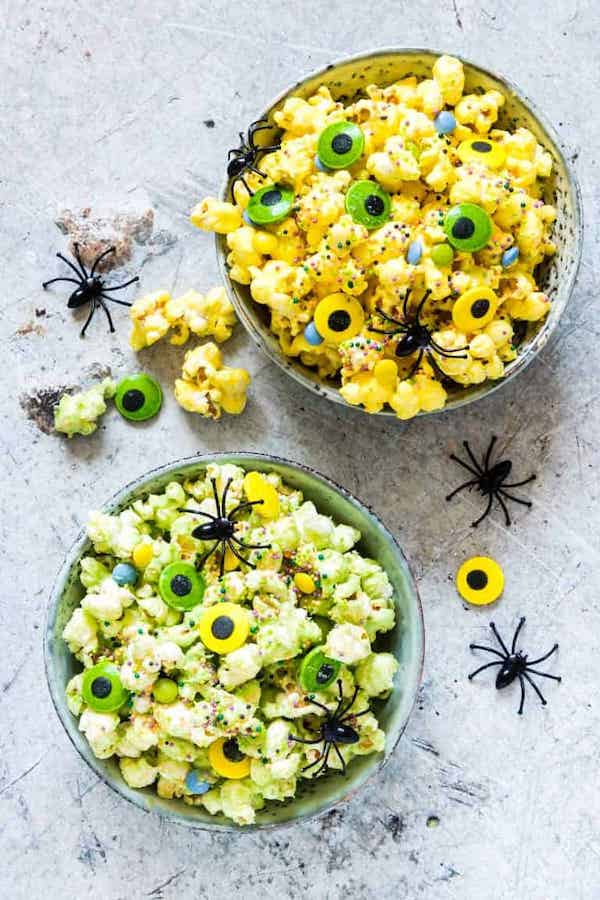 5 minutes and 5 ingredients - that's all you need for these spooky and delicious Halloween bowls!
▶ Recipe here from Recipes From A Pantry
#10 Monster Halloween Marshmallow Pops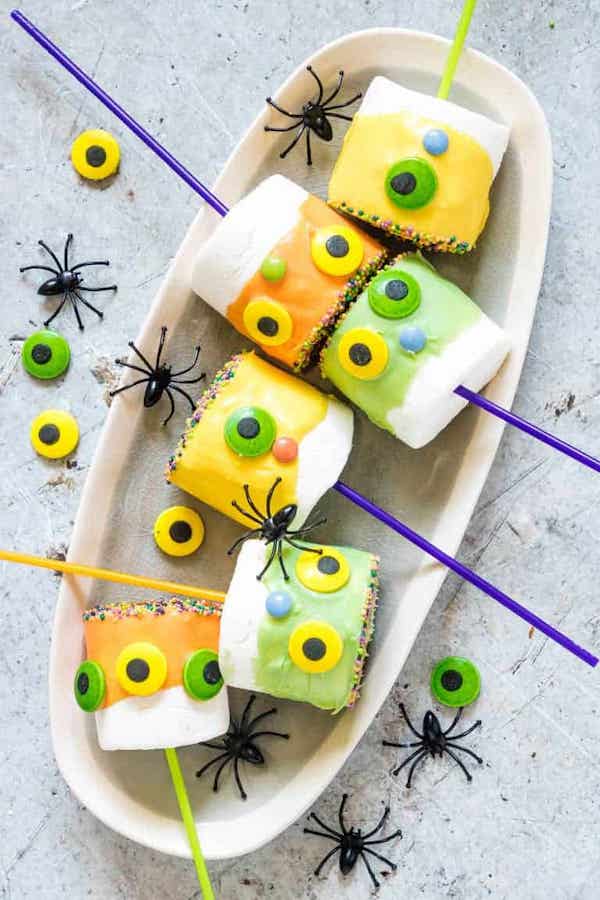 Transform your traditional marshmallows into these cute little Halloween pops. This recipe will take only little of your time and requires few simple ingredients.
▶ Recipe here from Recipes From A Pantry
#11 Halloween Stuffed Pumpkins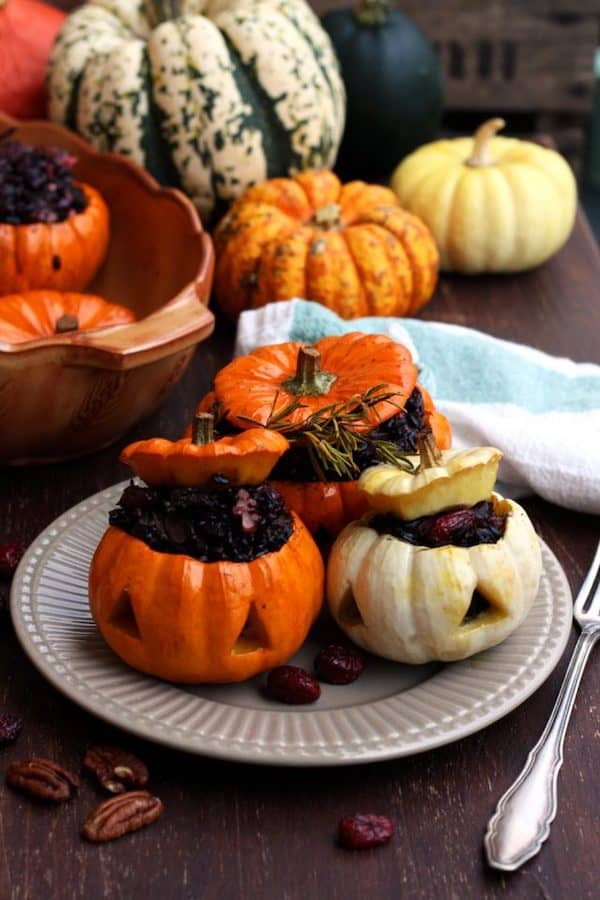 Easy Halloween carved pumpkins with wholesome wild rice stuffing. And what a presentation, simply stunning!
▶ Recipe here from Happy Kitchen
#12 BLACK SESAME SOOT SPRITE COOKIES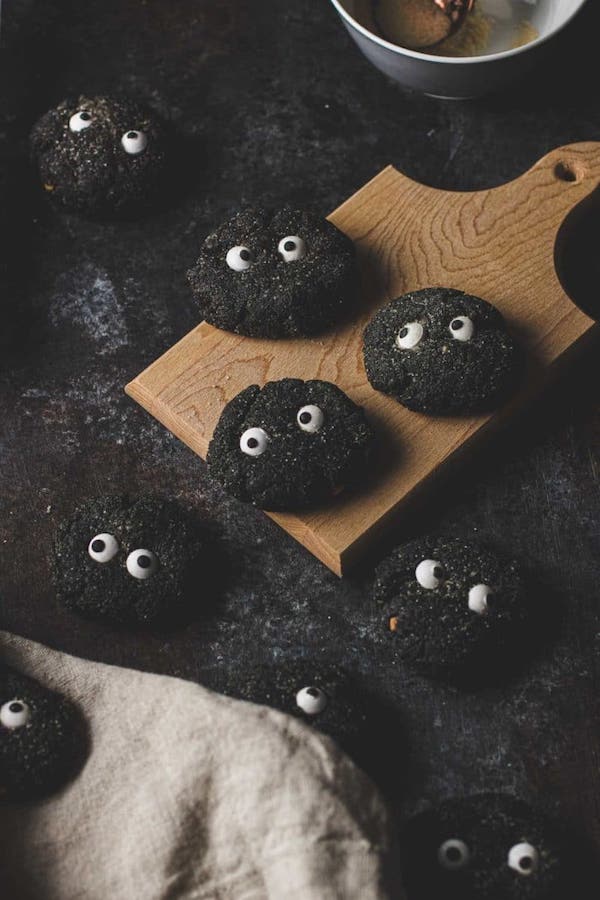 If you want to try something different, these Japanese nutty and toasty Cookies will be the highlight of your Halloween party table. Easy to make and with no butter, low carb, and gluten-free.
▶ Recipe here from I Heart Umami
#13 PUMPKIN SPICE RICE KRISPIE TREATS
Pumpkin Spice makes everything nice! And paired with Rice Krispies you'll love that these snacks are naturally sweetened, made with dark chocolate, are gluten-free and dairy-free. It's a healthier Halloween treat that the entire family will enjoy!
▶ Recipe here from Crumb Top Baking
#14 MUMMY RICE KRISPIES TREATS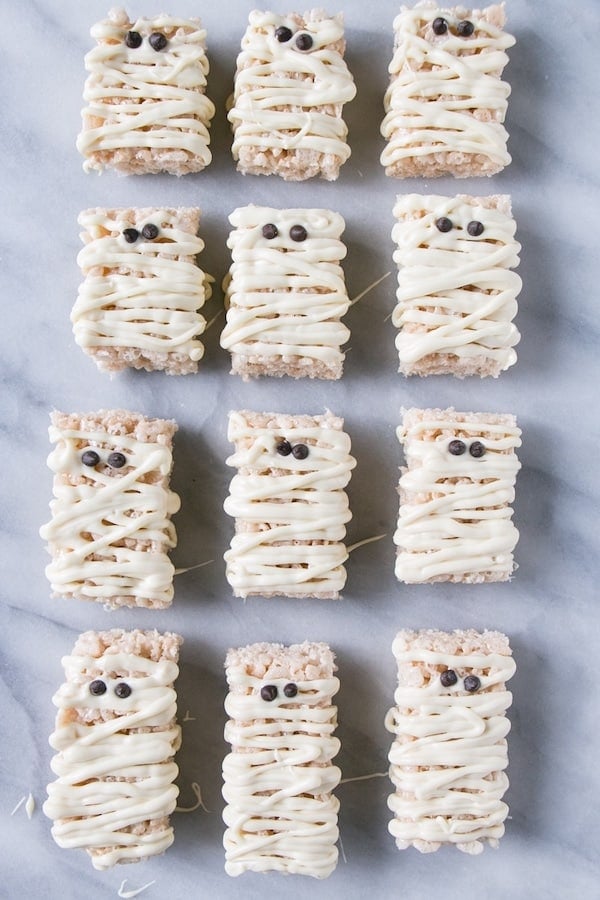 Mummies, marshmallows, and Rice Krispies. Easy and delicious! Just try for yourself!
▶ Recipe here from My Kitchen Love
#15 HARRY POTTER PUMPKIN JUICE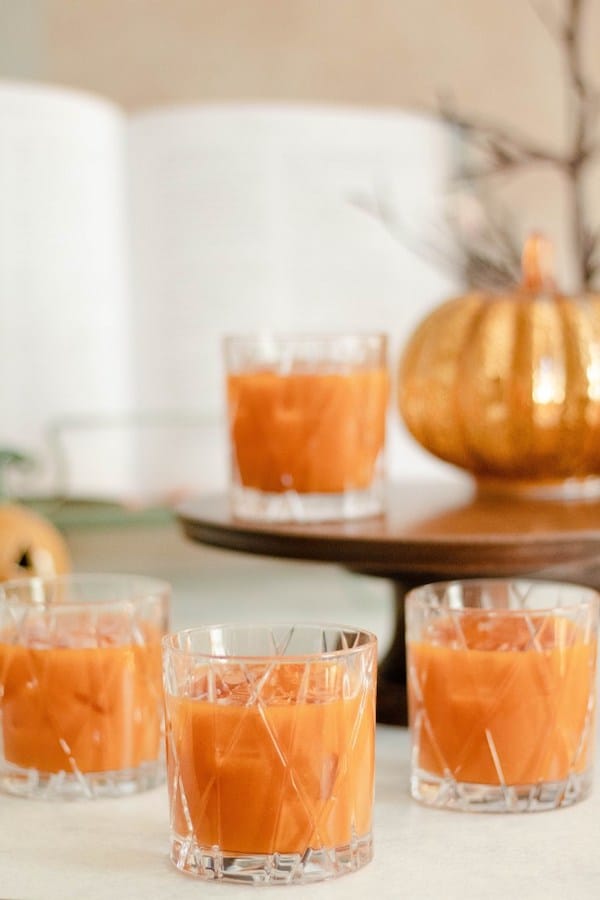 The fun treat made popular by Harry Potter, this recipe is sweet and delicious that will truly enhance your Halloween party table.
#16 CHOCOLATE SUGAR COOKIE BATS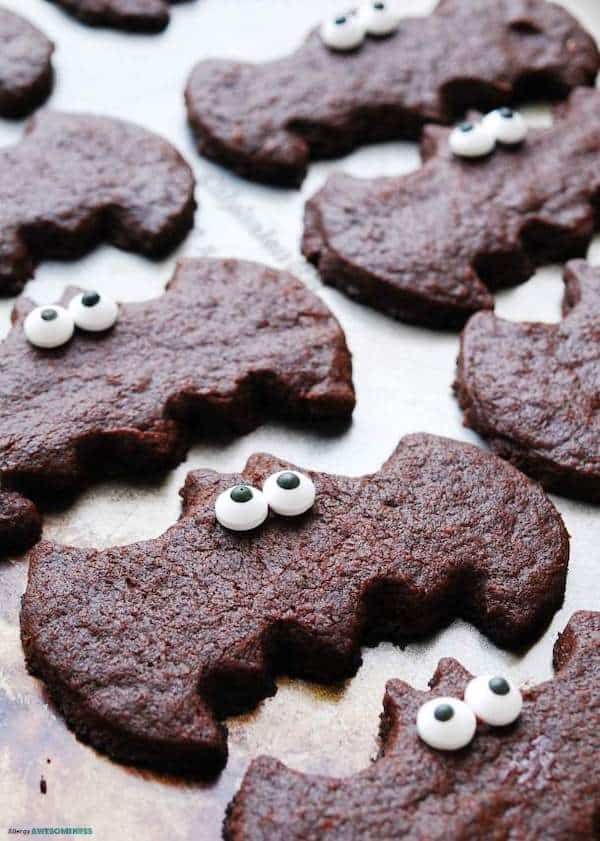 These Chocolate Sugar Cookies Bats are free of: wheat, dairy, egg, soy, peanut & tree nut free; top-8-free & vegan. Your kids will enjoy making these.
▶ Recipe here from Allergy Awesomeness
#17 Halloween Puppy Chow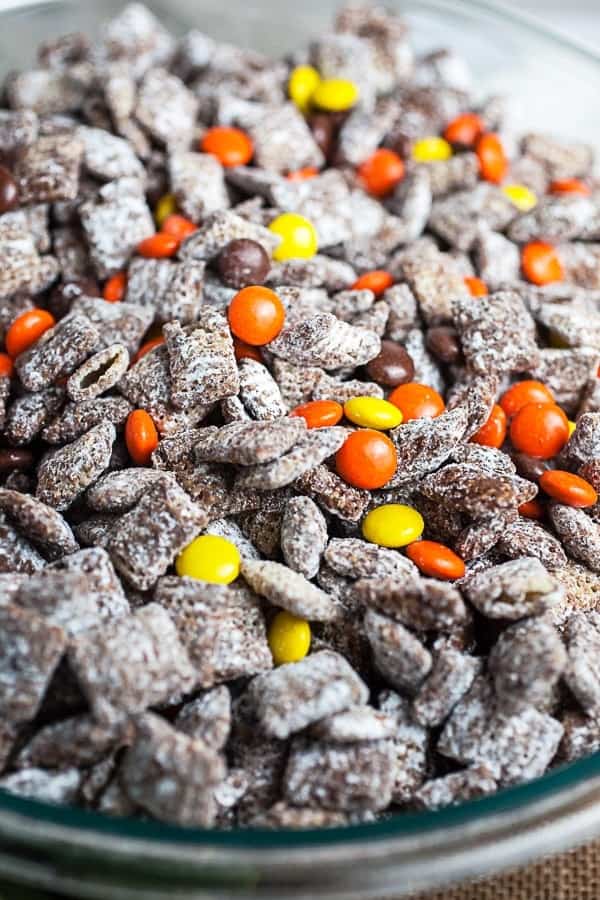 A sweet and salty party snack mix made with Chex cereal, chocolate and peanut butter. It's crunchy, super addicting and will not dissapoint!
▶ Recipe here from The Rustic Foodie
#18 HALLOWEEN CHOCOLATE COOKIES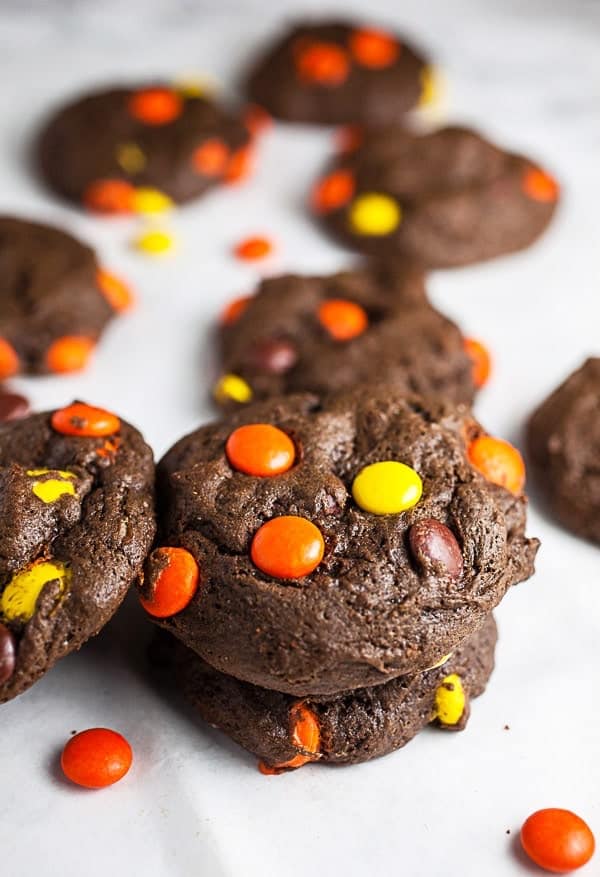 And finishing up this spooktacular roundup are these Halloween Chocolate Cookies with Reese's Pieces peanut butter candies. Soft and fudgy, just like one chocolate cookie should be!
▶ Recipe here from The Rustic Foodie
Oh wow, that was one tasty dessert recipe roundup! Hope you enjoyed, Happy Halloween!
What's your favorite Halloween treat and which one from the list will you make? Can't wait to hear from you, please leave a comment down below! Spooky Halloween baking!
Thanks for listening,
xx Julia