Vegan and gluten-free dinner recipes - whether you're a vegan, gluten-free, or both, here's a collection of very delicious, vegan dinner (or lunch!) recipes that you'll appreciate. The classic curry, buddha bowls, soups, vegan one-pot and casseroles recipes.
Choose your favorite to make for special occassion, date night or Valentine's day dinner. Let me know which one you liked the most!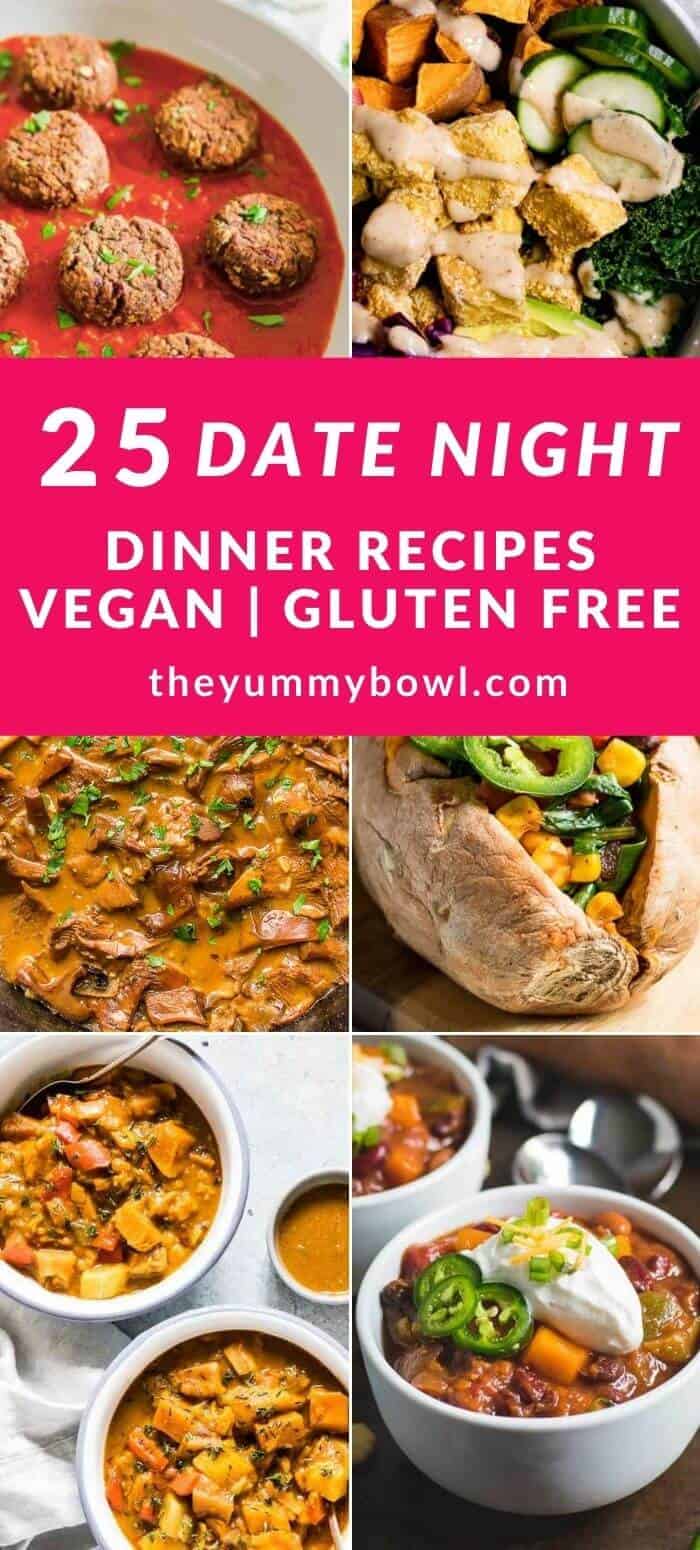 I also have a dedicated Vegan & Gluten-free Category on my blog that you can check out for more recipe inspirations.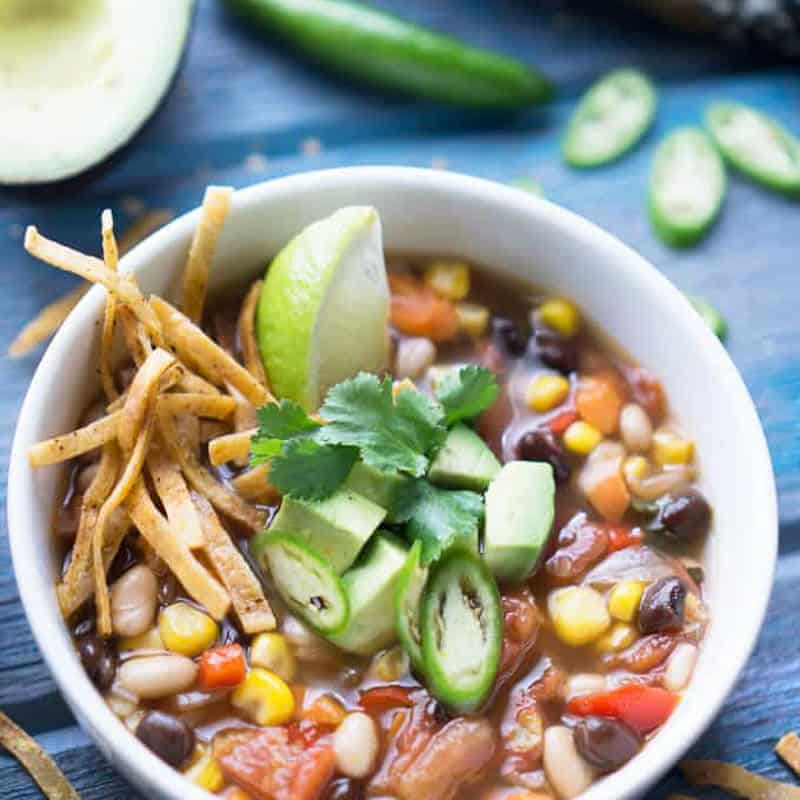 Vegan Tortilla Soup is a super flavorful Mexican bean and vegetable soup made with fresh vegetables and and pantry staples. These simple ingredients make this vegetarian tortilla soup budget-friendly, weeknight-approved, and perfect for novice cooks using the Instant Pot or stove.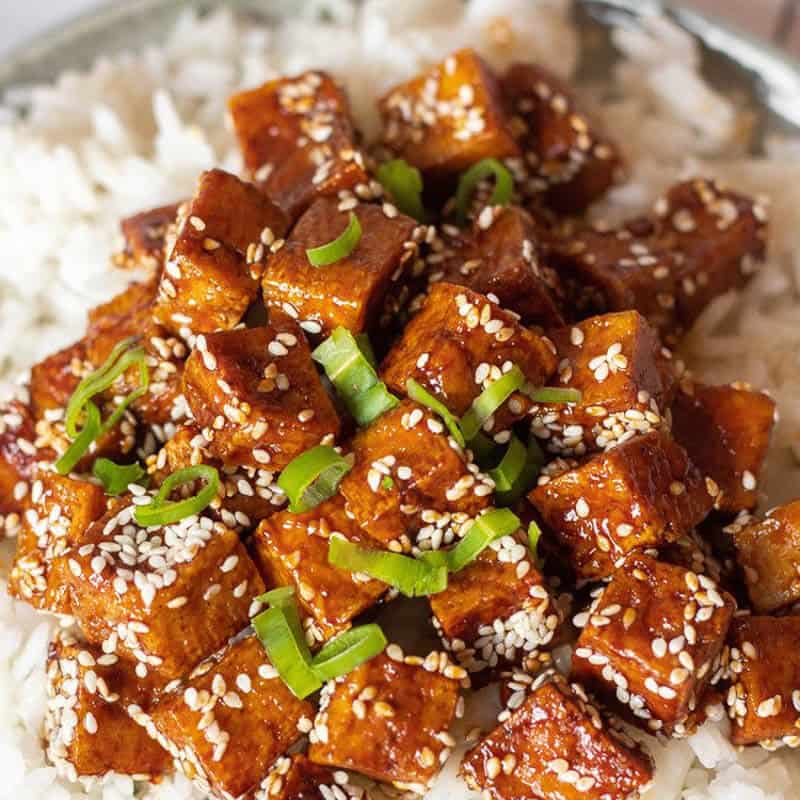 This super flavorful garlic teriyaki tofu dish is served over piping hot rice to give you the takeout dinner of your dreams. Only healthier.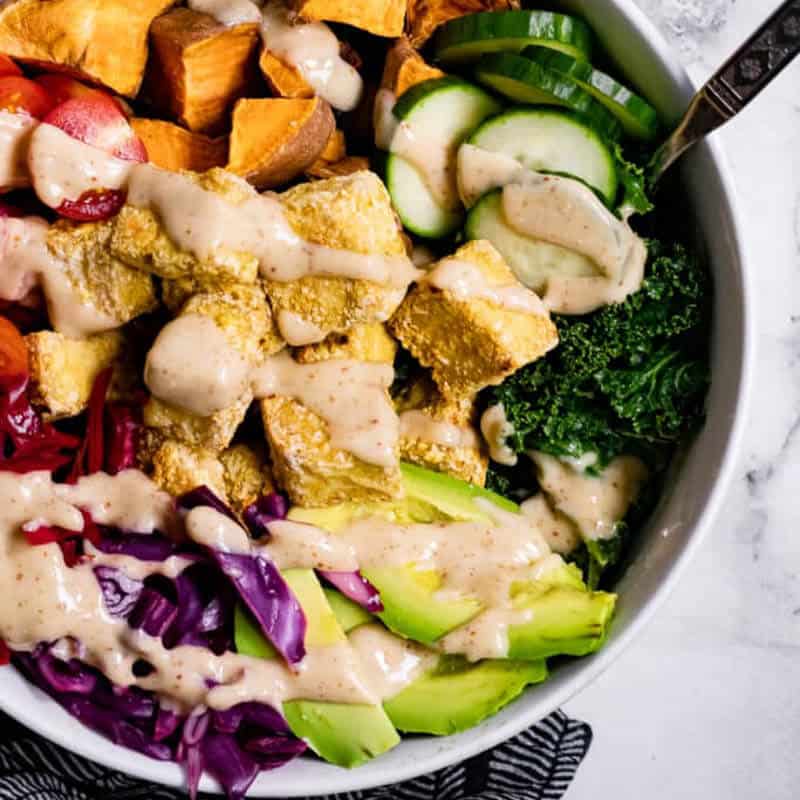 Healthy, flavorful, and satisfying, this easy Tofu Buddha Bowl is the perfect weeknight dinner and is super versatile. Fit this bowl to your tastes and macros, and it'll become a household favorite in no time.
[mailerlite_form form_id=17]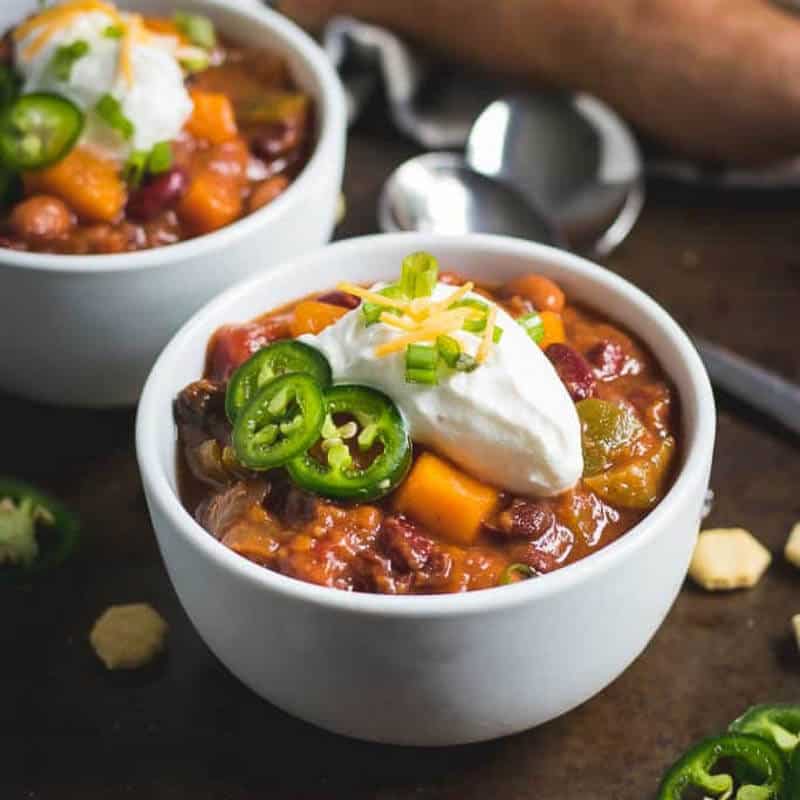 Nothing beats a bowl of chili on a cold day! This Slow Cooker Sweet Potato Chili is full of flavor and the perfect cozy meal for the family. Put everything in the crock pot in the morning and come back later to dinner!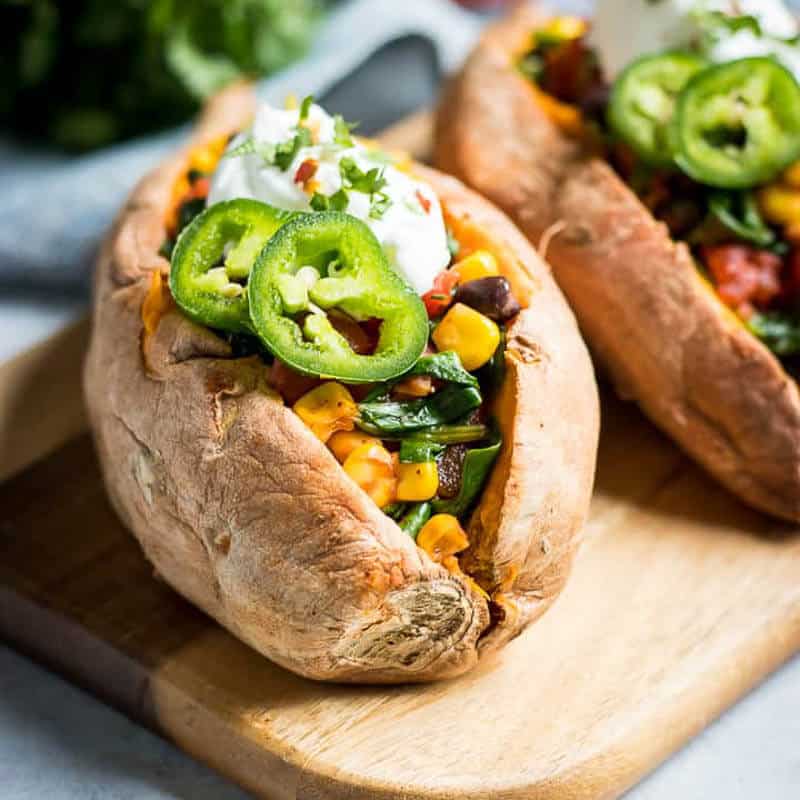 Take your sweet potatoes to the next level. These simple Mexican Stuffed Sweet Potatoes are an easy weeknight meal that is full of beans and veggies! A great vegetarian recipe full of flavor and a healthy dinner for the whole family!
This lentil & sweet potato curry is perfect for those busy days where you need an easy dinner solution ready in 30 minutes.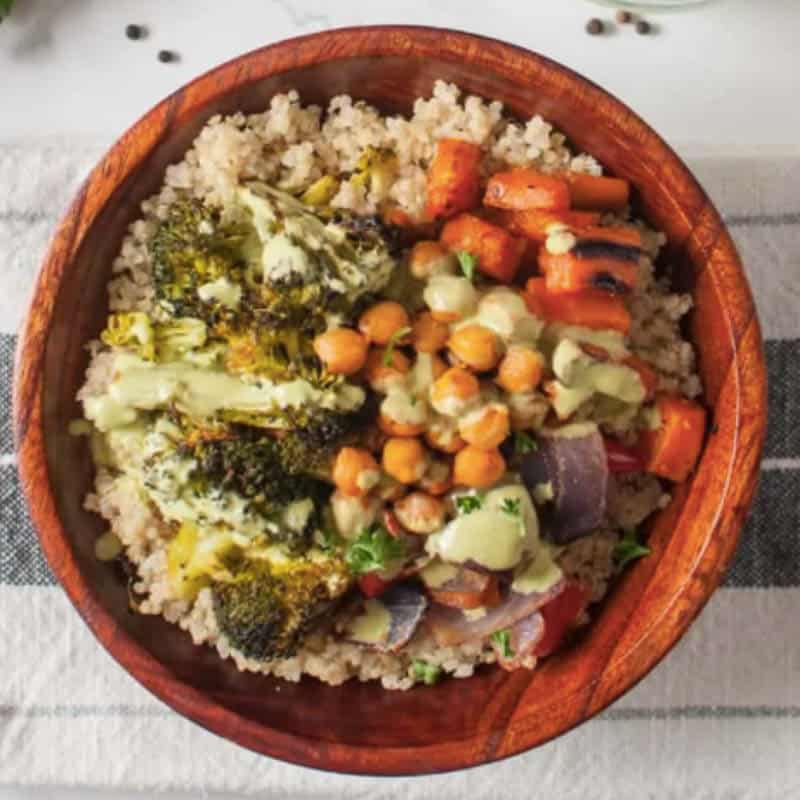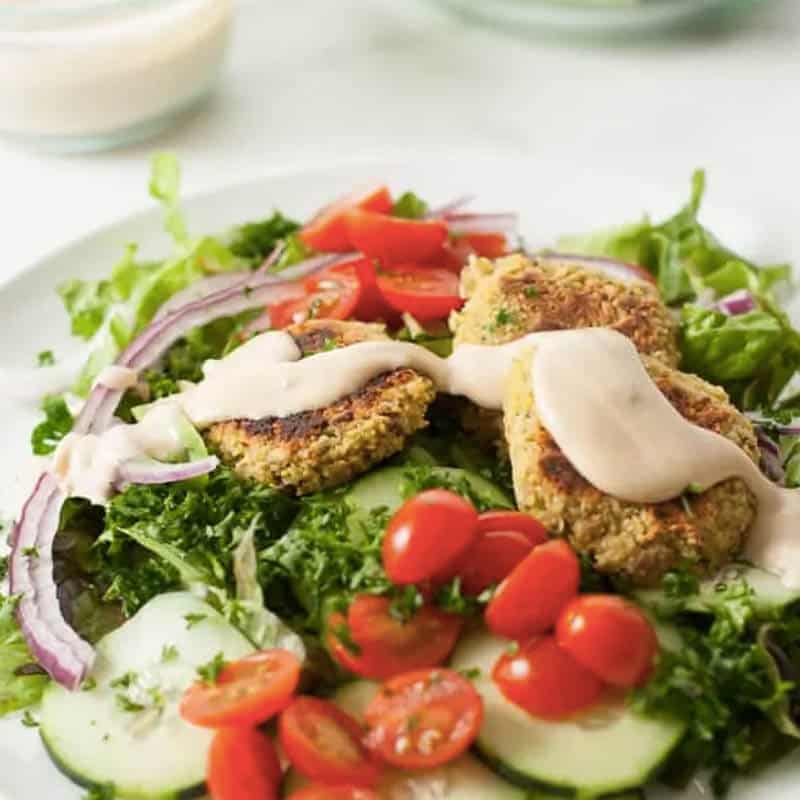 Bright and fresh, this Falafel salad is lovely any day of the week, any time of the year!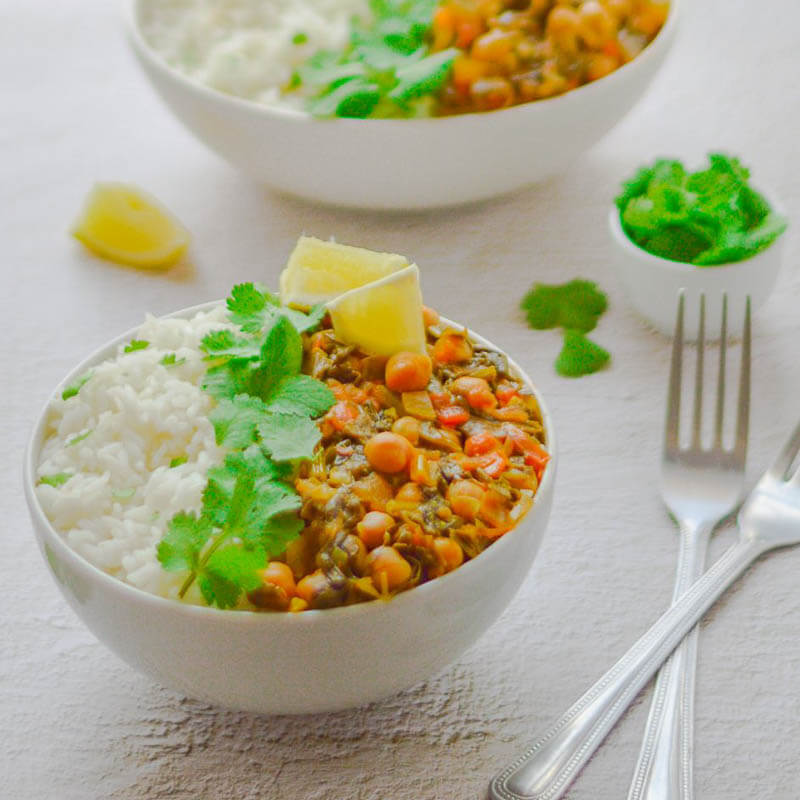 Quick, easy, gluten-free, nutritious and vegan chickpea spinach curry made with minimal spices in a tomato-based sauce. This delicious curry gets ready in less than 20 minutes and makes a great wholesome midweek meal.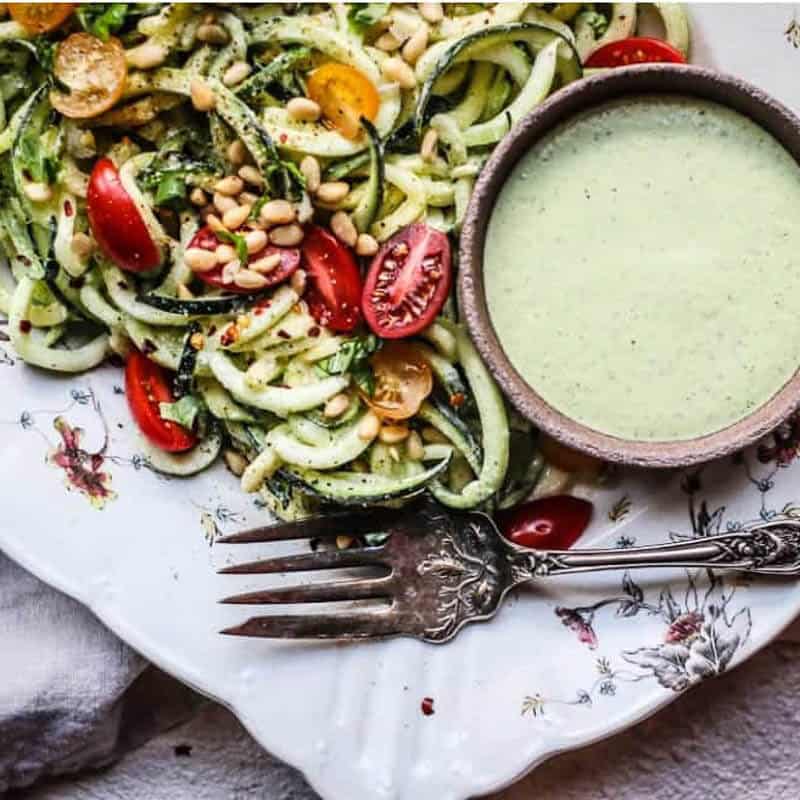 A fresh and creamy zoodles (zucchini noodles) recipe with a Dairy-Free Basil Cream Sauce that's deliciously garlicky and super easy.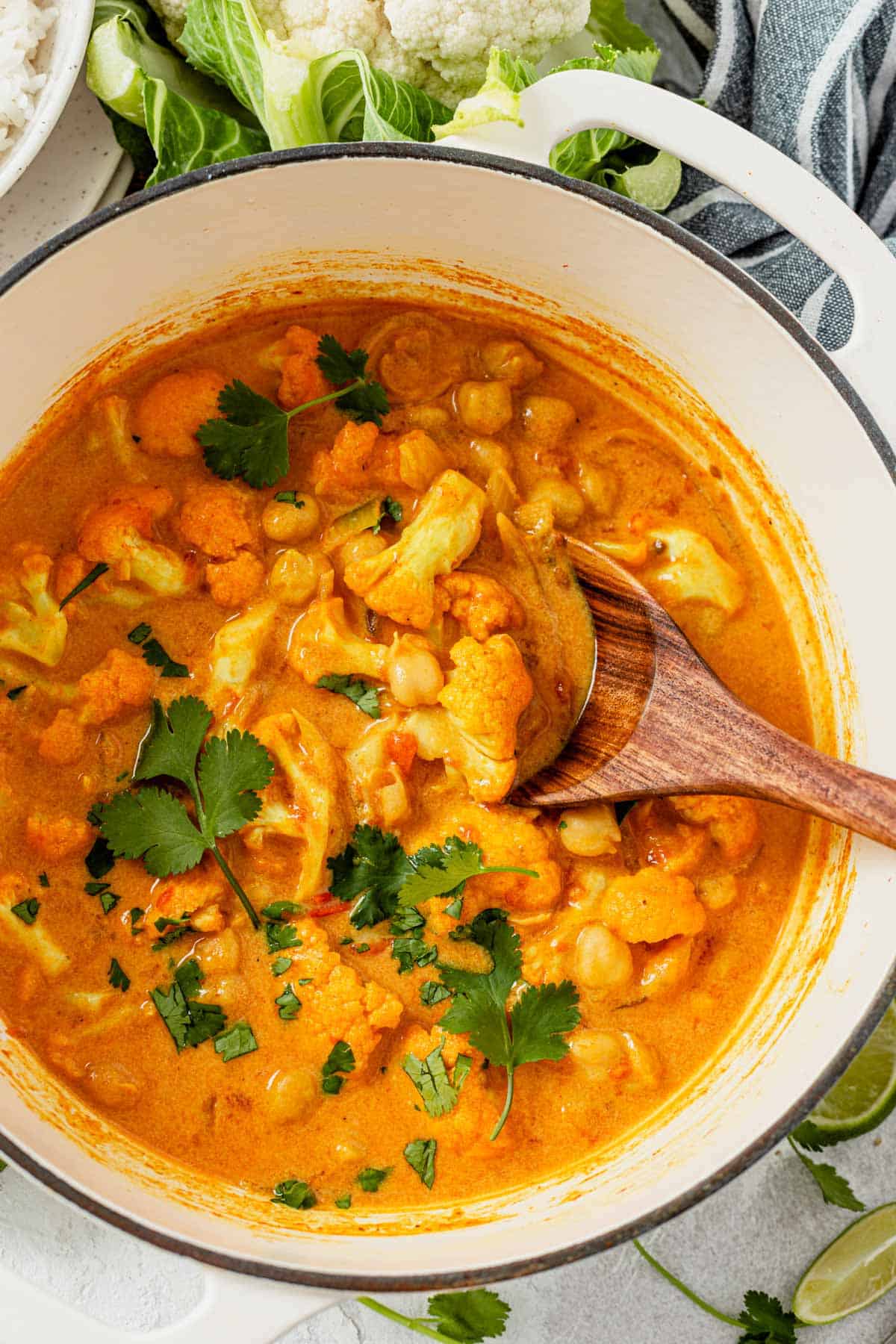 This super easy and ultra-creamy Chickpea and Cauliflower Coconut Curry will become your new favorite weeknight dinner recipe. The mouth-watering sauce is made with tomatoes, chickpeas, cauliflower, garlic, onions, ginger, red curry paste, curry powder, coconut milk, and few other tasty ingredients. So much flavor!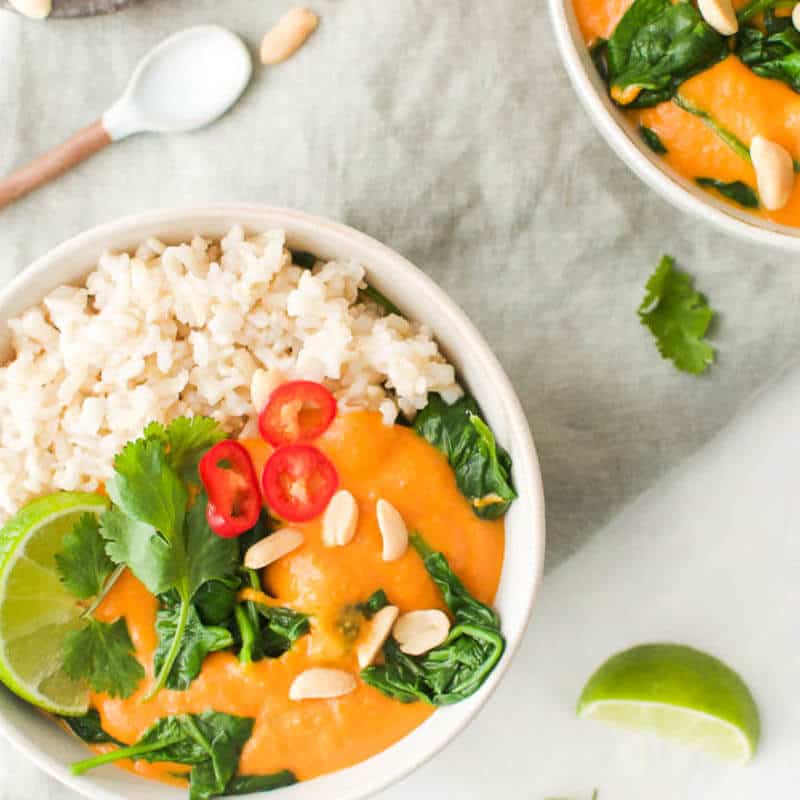 Rich and creamy from peanut butter, and sweet with pumpkin, this healthy and hearty African peanut stew is a kid friendly vegan dinner and a perfect warming dish for cold Winter nights.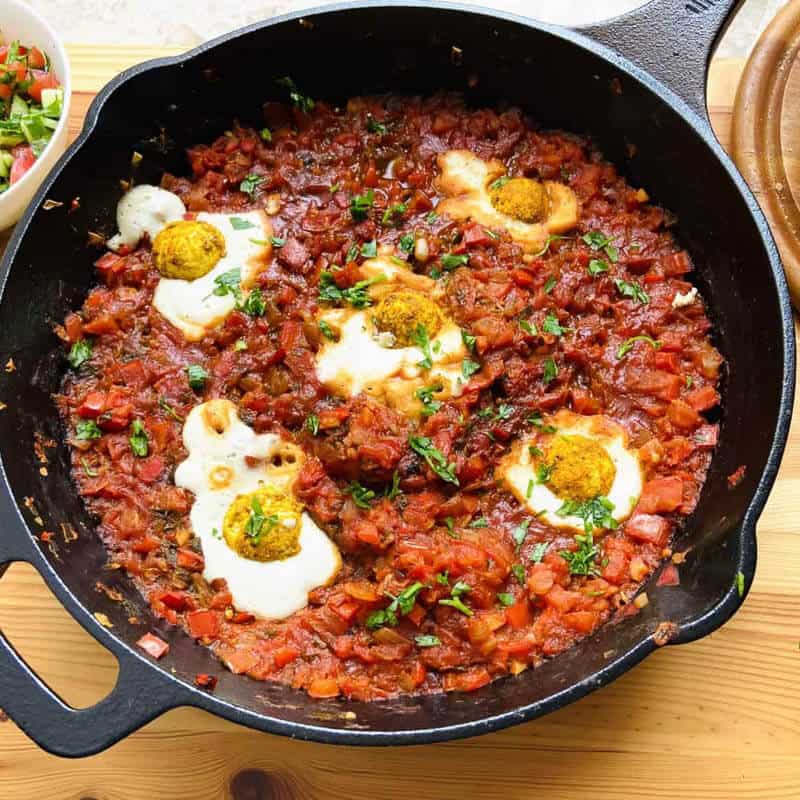 This vegan gluten free shakshuka is a delicious warming dinner with its rich and flavorful sauce and tofu bringing some protein to your plate!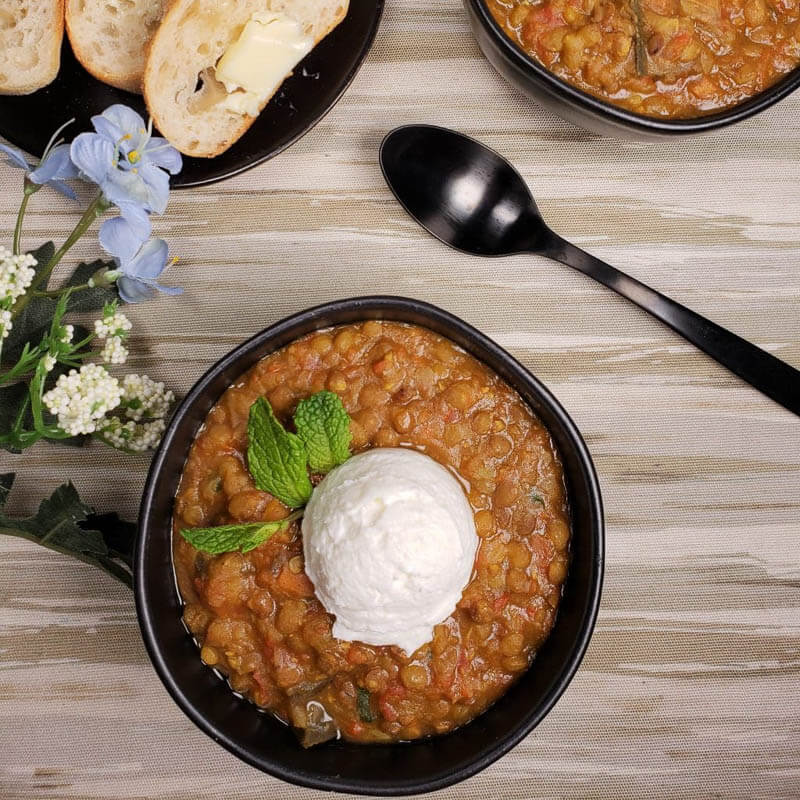 Homey, soothing and comforting is the best way to describe my Pressure Cooker Armenian Lentil Soup. Fragrant, spices, herbs and lentils, make this stew a "stick to your ribs" meal. Perfect for Vegans and Vegetarians.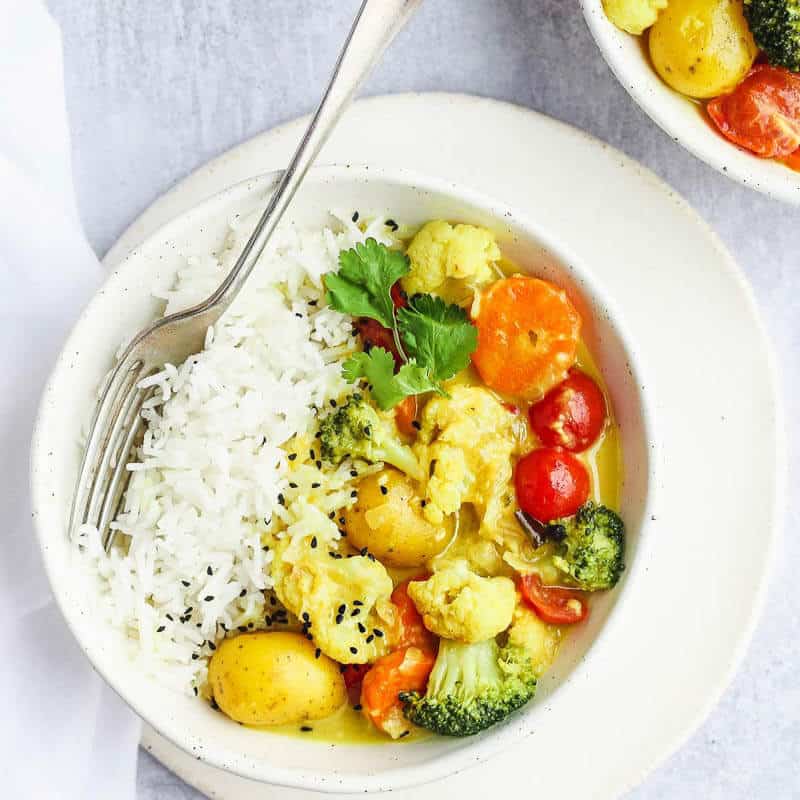 Easy, simple, and comforting Indian-inspired vegan coconut curry that is loaded with healthy vegetables, coconut cream, and superb fragrant spices.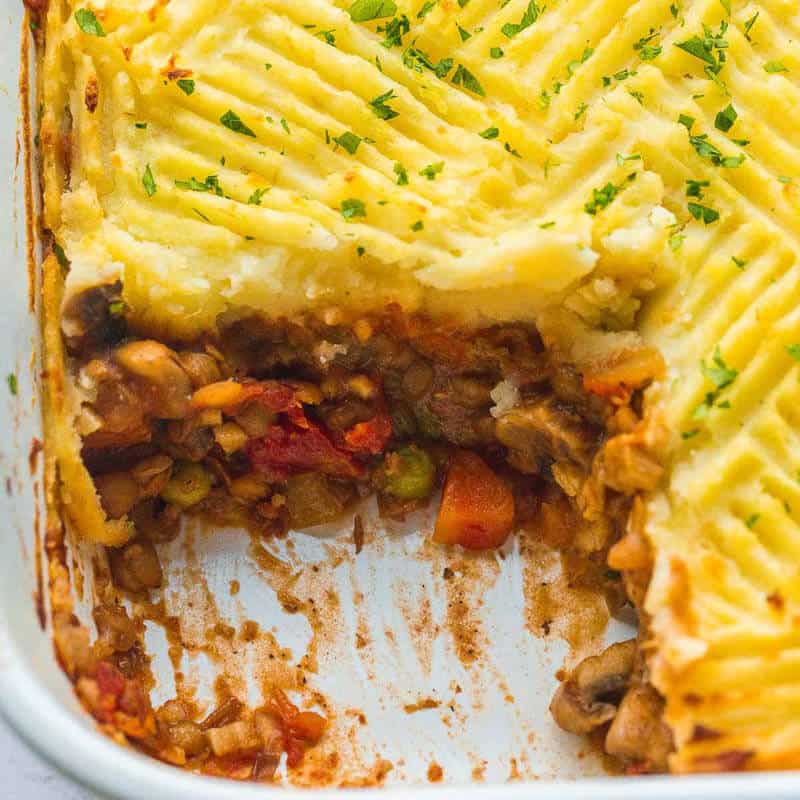 This vegan shepherd's pie is packed with plant-based protein and incredible flavors! It's so easy to make, and ready in under an hour.
Gluten free pasta alla puttanesca. A wonderfully flavourful dish where salty, piquant olives and capers combine with tangy tomatoes, aromatic fresh herbs and a touch of fiery chilli to form a really wonderful dish that's full of interesting flavours and sure to satisfy.
Instant Pot Pumpkin and Plantain Curry is the must have fall dish! Full of delicious autumn flavours like pumpkin with African influence from the plantains.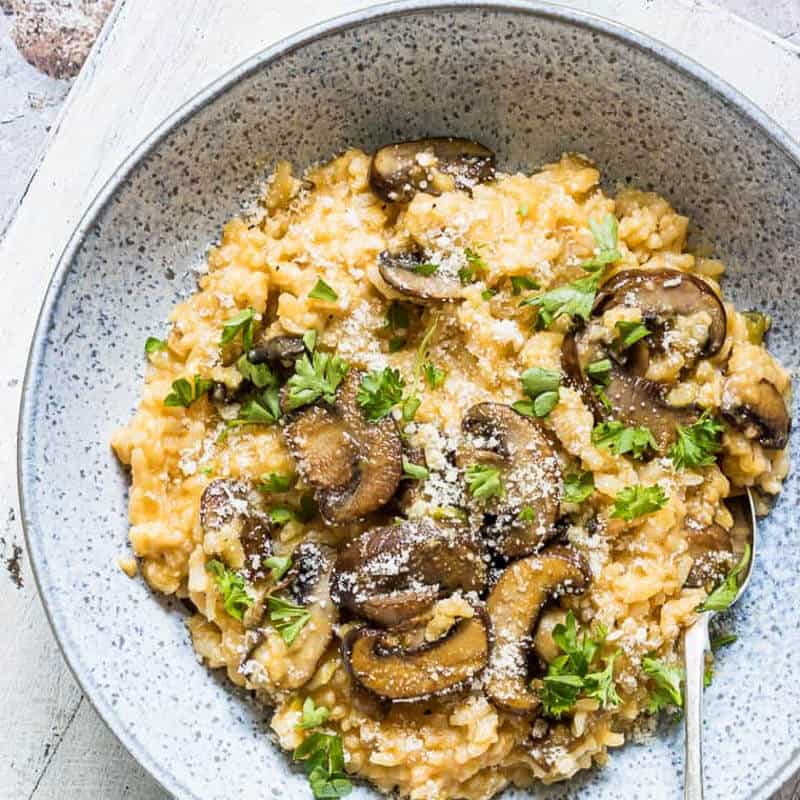 The easiest ever, best and creamiest Instant Pot Mushroom Risotto is just a few ingredients and minimal effort away. Comfort food, quick weeknight dinners and lazy lunches is at your fingertips with this awesome Mushroom Risotto recipe.
A hearty vegan root vegetable stew enhanced by Chestnut mushrooms and peas with a tangy, tasty broth best mopped up with crusty bread. Would also make a great side dish too!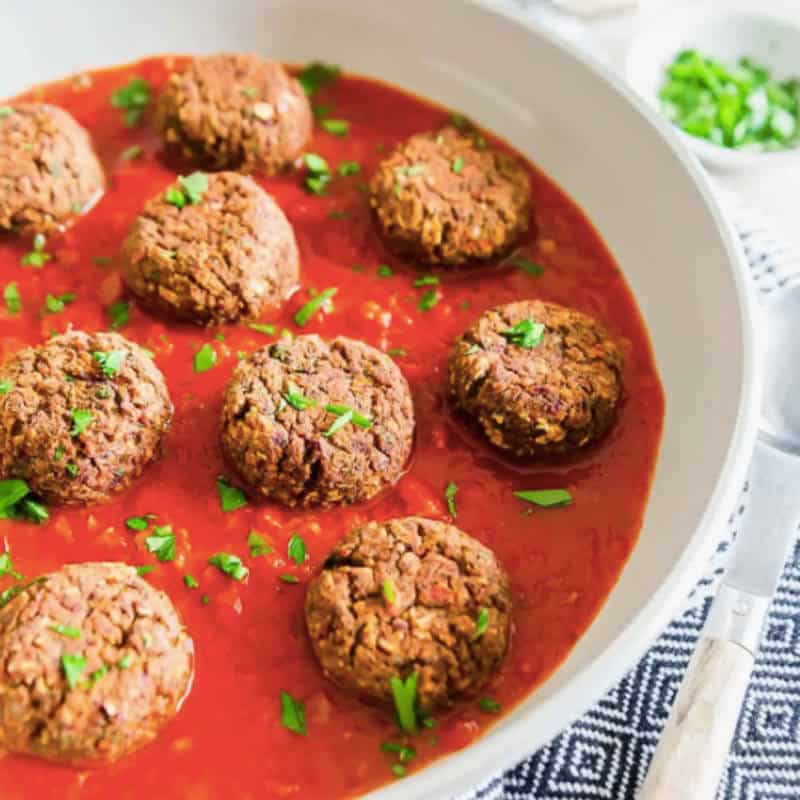 These Italian flavored black bean meatballs are a delicious and hearty plant based alternative to traditional meatballs. Serve with your favorite marinara sauce over pasta or zoodles for a comforting healthful meal.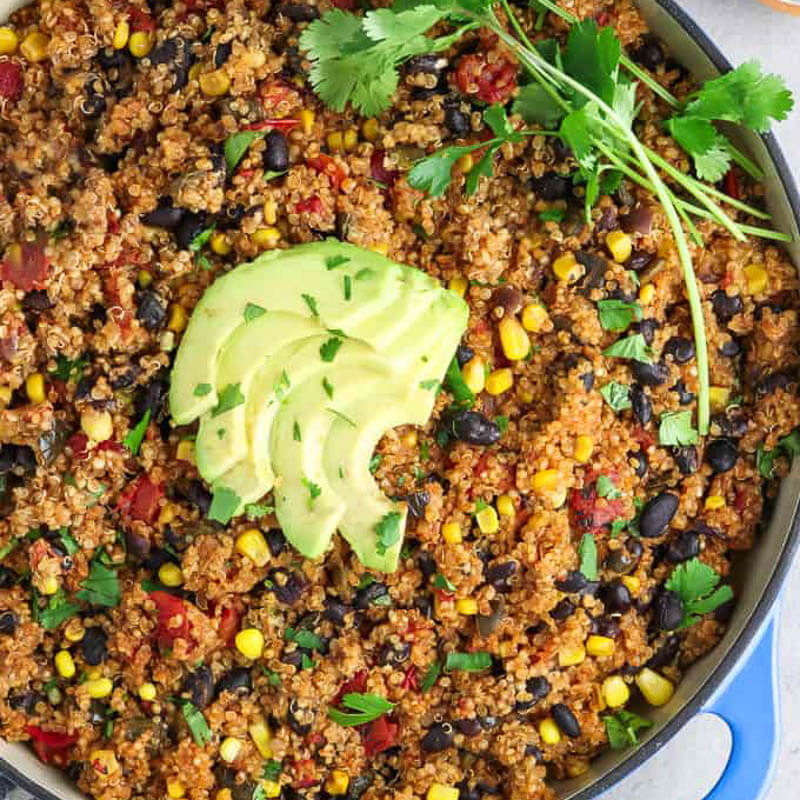 This One Pan Mexican Quinoa is a hearty flavor-packed meal and it's a breeze to make. It's a total weeknight winner that takes about 30 minutes on the stove, and you'll only have to clean one pan!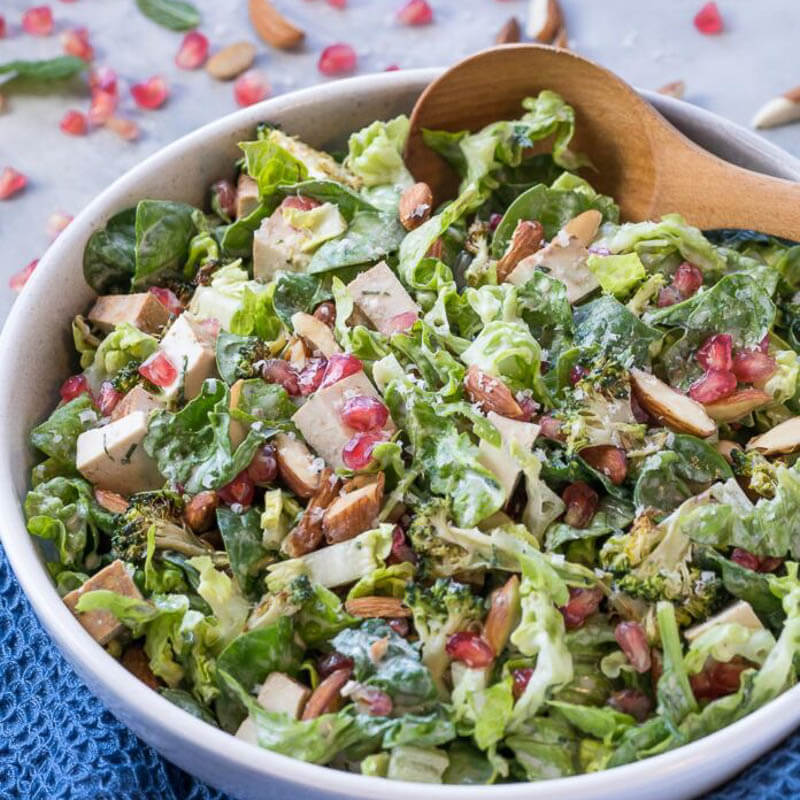 This recipe is really nutritious containing broccoli, pomegranate, almonds, smoked tofu, green leaves and a delicious tahini dressing. Our winter salad is vegan, gluten-free and oil-free.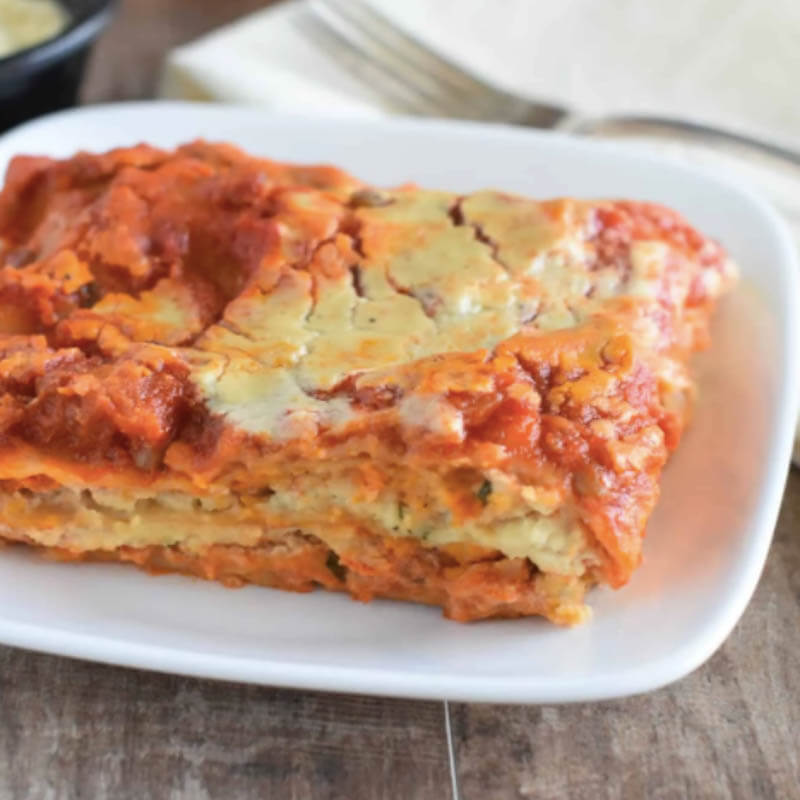 This protein-packed vegan lentil lasagna is hearty, satisfying and perfect for the whole family! Layered with gluten-free lasagna noodles, seasoned homemade almond ricotta, lentil pasta sauce and dairy-free béchamel, this dish is pure vegan comfort food!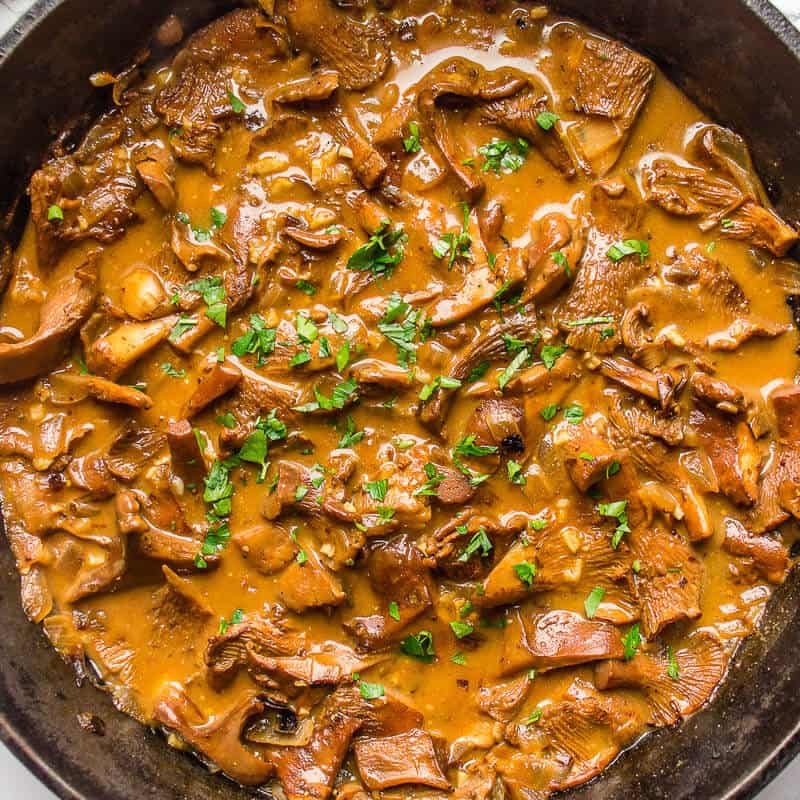 This creamy Vegan Mushroom Stroganoff featuring fresh Chanterelle mushrooms is so easy to make in one pan and goes with rice, pasta or potatoes. This dish is flavorful and satisfying to be served for dinner or the holidays. Dairy and gluten free, too.
I hope you enjoy this collection of easy and delicious Vegan and Gluten free dinner recipes for a Date Night. Happy cooking!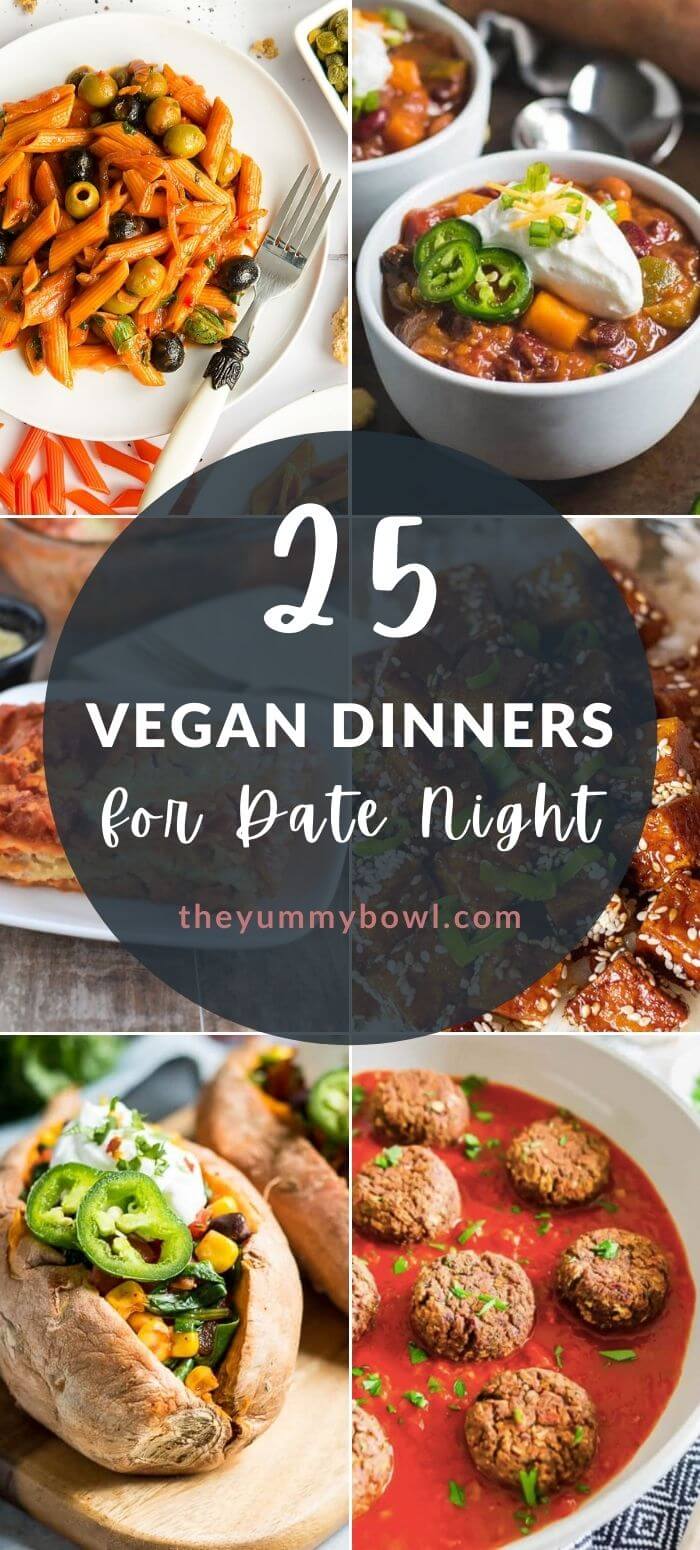 [mailerlite_form form_id=20]