Dinner times can be quite overwhelming sometimes, and what doesn't make it easier, is to think about side dishes to serve with your favorite main course. But, don't worry I got you!
Here you'll find 28 delicious ideas on what to serve with chili. And they are all gluten-free and more or less healthy side dish options!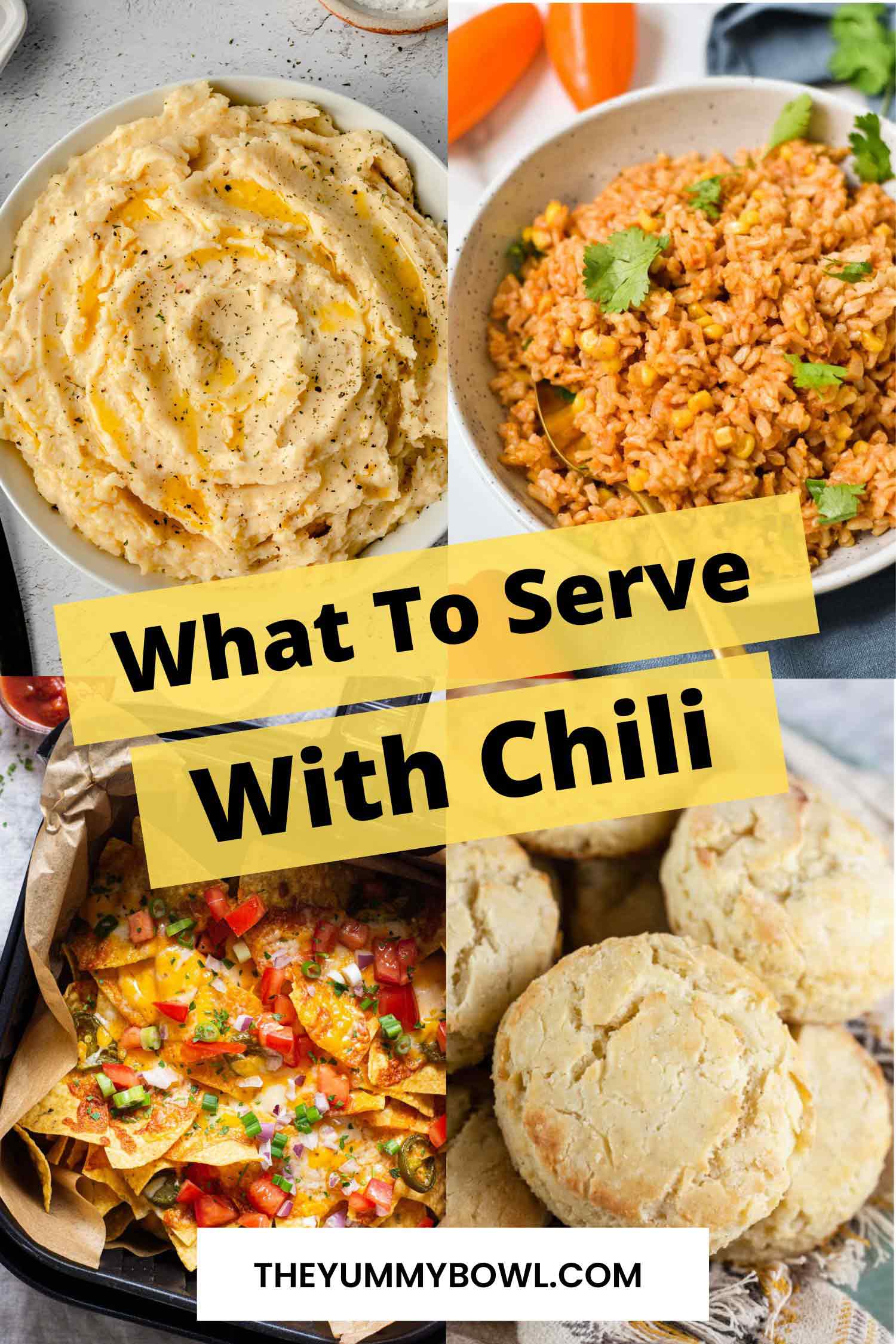 Chili is a hearty meal consisting of nutritious protein-rich ingredients such as beans, meats, chili, tomato sauce, and lots of warming spices.
Jump To
FAQs
What to serve with Chili?
A wide variety of foods pair well with chili dish (any chili really, either meat, vegetarian or vegan!). And not only corn dishes! Here are some of my favorites: anything with corn including corn fritters, cornbread, and tortillas; fresh salsas and salads, nachos, fries, onion rings, sweet potatoes, scones, and biscuits, potato chips.
How do you fix runny chili?
Chilis usually thicken as they simmer, and even more after they have been refrigerated. However, if your chili is extremely runny, you can add 2 tablespoons of cornstarch mixed prior with 2 tablespoons of water and stir it right into the pot, continuously whisking. The thickening should happen in about 5 minutes of simmering on low heat.
What can I add to chili to make it better?
Chili is delicious on its own but not as good without the toppings! Think large dollops of sour cream, creme fraiche, yogurt, jalapenos, fresh cilantro, lime, avocado or guacamole, shredded cheddar cheese, chopped tomatoes, sweet corn, cotija cheese, tortilla chips. Also, try adding a pinch or two of cocoa powder, cinnamon, and even a dash of strong coffee which helps spices to open more which will result in a richer flavor.
What are the best beans to put in chili?
The best beans to use in chili will depend on the method of preparation of your chili. For a quick chili, any beans will work, especially the white ones and chickpeas. For more complex chili recipes and slow cooker chili, I'd recommend using dark red kidney beans as they hold up their texture really well during long simmering.
What can I put in chili instead of beans?
Not everyone likes beans or not so many beans in one dish, I get it! There are some ways you can skip this and use other protein-rich ingredients in chili instead of beans. First of all, you can skip the beans entirely and use more meat in your chili(originally there were no beans at all in the authentic version!). And second, any vegan protein such as nuts, quinoa, lentils, peas, split peas, edamame, tofu, tempeh, or seitan. Also, a good substitute is to add cooked grains to your chili at the end of cooking.
How do I make chili less spicy?
The best way to make your chili less spicy is to add the hot spices gradually. Less is more and you can always add extra later. The chili will soak up the spices as it cooks and become spicier on the next day. If it is way too spicy for you, serve it with a generous dollop of sour cream or yogurt, a bowl of rice, or even add a bit of milk or coconut milk to your chili that helps to neutralize the burn.
Favorite Chili recipes
Chili is a very very versatile dish.
Whether you go for a classic meaty chili with ground beef, ground or shredded chicken or turkey, or go completely vegan by including more beans, lentils, grains, and vegan protein (such as tofu, seitan), the traditional side dish options are more or less the same for all the variations.
What is great about it is that you can have so many ingredients in one dish, with different flavors and it tastes incredible.
My Favorite Chili dinners:
Toppings Ideas
Now the best part of any easy Chili recipe is - T O P P I N G S!
In my opinion, a good hearty pot of chili is good but toppings are what make this meal complete! The more the merrier!
Here's what you can add, but are not limited to:
Grated cheddar or your favorite queso 🙂
Sour cream, creme fraiche, yogurt
Freshly chopped Parsley
Freshly chopped Cilantro
Sliced Jalapenos
Chopped fresh or dried Cilantro
Sliced Jalapenos
Lots of freshly squeezed Lime juice
Tortilla chips
Fritos
Red onion
Cotija cheese or even crumbled feta
Vegan parmesan - why not?
Sliced green onions, chives
Tips
To thicken chili - you have two options. The first is to make a cornstarch slurry by mixing 2 tablespoons of cornstarch plus 2 tablespoons of water in a small bowl (for about 6 people). Carefully stir in the mixture towards the last minutes of cooking (make sure the heat is reduced). Cook stirring until chili is thickened. Cornstarch is naturally gluten-free, however, it can be made in manufacturing facilities together with gluten-free products. To be on the safe side, always double-check the label and ingredients.
Or second is to puree the beans (not all of them just enough for chili to thicken). Towards the end of cooking, take out some beans or blend the chili with an immersion blender right in the pot (be careful not to scratch the surface of the pot or slow cooker). After that, simmer for a couple of minutes and serve. This may result in not being as thick as you'd like and there's a risk of ''over-blending'' will lose the ''chunky'' feel to it. Chili will thicken on its own after a while anyway.
Spicy or mild - Chili itself is supposed to be spicy and you can balance the flavors off by serving it with sour cream, yogurt, guacamole, tortilla chips, or rice. A good rule of thumb in making any spicy food is to add spicy ingredients gradually, less is more and if anything, extra heat can be added later to the pot or to individual serving bowls. Also, chili will become more flavorful and possibly spicier after day 1.
Rinse and drain the beans - despite the fact that some chefs prefer to use cooking that thick liquid from the can the beans came from, it is not the best idea, in my opinion. It has a lot of starch and is usually full of sodium. Not healthy, please rinse and drain the beans before using. Unless you can find pretty much organic eco stuff.
Leftover beans - In case (just in case) you have leftover beans, never store them in the same can that they came from. I know how convenient it is but don't do it. They will be off very quickly and will pick up the taste of the metal, and this for sure, should be avoided for your health. Pop them in a preferable glass, mason jar or any airtight container with a lid and store them in the fridge for up to a week.
How To Store Chili
To Store. Store leftover chili in an airtight container in the refrigerator for up to 5 days.
To Freeze. Place the chili in an airtight freezer-safe storage container and freeze for up to 2 months. Don't use glass as the chili will thicken and may rupture the glass when frozen. Let thaw overnight in the refrigerator before reheating.
Best Side Dishes For Chili
There are plenty of options to choose from, whether you are on a diet, have food intolerances or just want to make it a little healthier meal.
Below you'll find easy side dish recipes that I'd serve anytime with a hearty and warm bowl of chili.
Have only a little time? You can never go wrong with simple rice, nachos, salsas, fresh salads, caesar salad, and garlic bread!
And why not start your dinner with a refreshing appetizer Skinny Watermelon Margarita?
Jalapeno Cornbread Muffins
These are my go-to perfect side dish for any chili or warming soup. And the best thing is that they freeze beautifully! Don't want spicy? Try my Cornbread recipe instead.
Tender, spicy with balanced sweet and savory flavor Jalapeño Cornbread Muffins are quick to make, naturally gluten-free, and are perfect to accompany any of your favorite Southern/Southwestern style dishes.
Continue reading The Yummy Bowl
Air Fryer Sweet Potato Fries
These Air Fryer Sweet Potatoe Fries are the easiest and quickest side dish to make. Make as little as you need with simple ingredients and enjoy a fresh batch of flavorful crispy sweet potato fries anytime. They are very much addictive!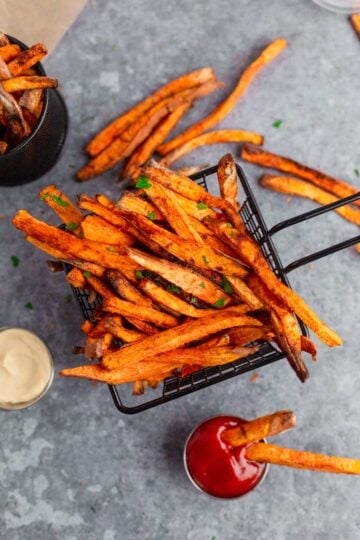 Continue reading The Yummy Bowl
Southwest Quinoa Salad
Colorful and healthy Southwest Quinoa Salad with black beans, crunchy veggies, fresh cilantro, and tossed in a chili lime dressing! This make-ahead cold salad is perfect for meal prep lunches, dinners, or a cookout side dish.
Continue reading at IFoodReal
Healthy Almond Flour Cornbread
Best ever healthy cornbread recipe made gluten-free with almond flour. It is moist and buttery with crisp edges; so good that it tastes better than the real thing!
Continue reading at Healthful Blondie
Almond Flour Biscuits
Look no further for the best almond flour biscuit recipe. Fluffy and delicious without any gluten/grains or added sugars. They are so easy and will be ready in under 20 minutes!
Continue reading at Clean Plate Mama
Spanish Brown Rice (Mexican Rice)
This Spanish brown rice pairs perfectly with chilis and taco soups for a flavorful side. Just a few simple ingredients are needed, and it stores and reheats beautifully.
Continue reading at The Dizzy Cook
Easy Corn Salsa
This fantastic, super-easy Corn Salsa recipe is so delicious and so versatile! Toss it together with fresh, raw corn or make it with toasty, grilled corn … then serve it as a dip with tortilla chips, or as a side salad (you can even make it ahead, too)!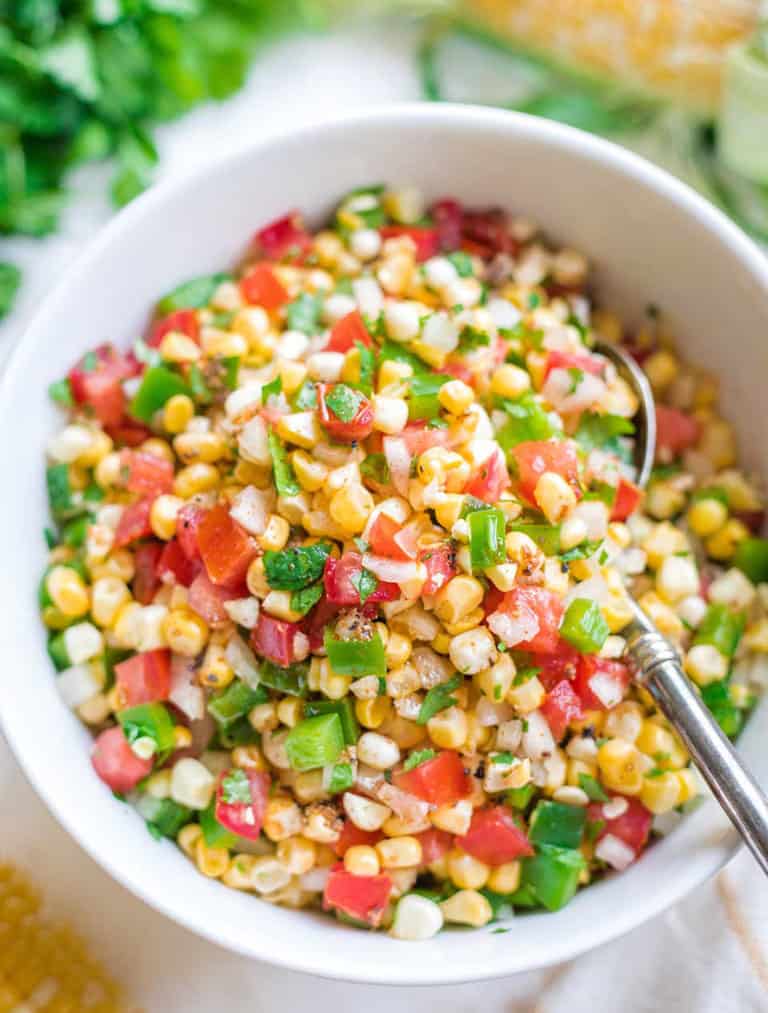 Continue reading at Two Healthy Kitchens
Simple Garden Salad Recipe
Fresh, chopped lettuce and veggies are tossed together into a gorgeous, healthy salad. Add nuts, seeds, cheese or croutons if desired and serve with a simple lemon vinaigrette or your favorite salad dressing.
Continue reading at Garlic Salt And Lime
Cilantro Lime Rice
What an excellent side dish to accompany your chili dinner. It takes almost no extra time, and can be made with brown or white rice.
Presenting you the new kind of rice - Lime Cilantro Rice, with zesty lime and cilantro flavors, tender, fluffy rice makes a great side dish for a Mexican or Asian Dinner party. Use it as a side dish for baked fish, chicken, meat, or tacos and burritos. Simply delicious!
Continue reading at The Yummy Bowl
Coconut Rice And Beans
Coconut Rice and Beans is an easy-to-make side dish that's packed with protein and flavor! Tender black beans and perfectly cooked rice cooked in nutty coconut milk and seasoned with lots of tropical spices. It's great served with grilled meats and seafood, tacos, or eaten as a meal on its own.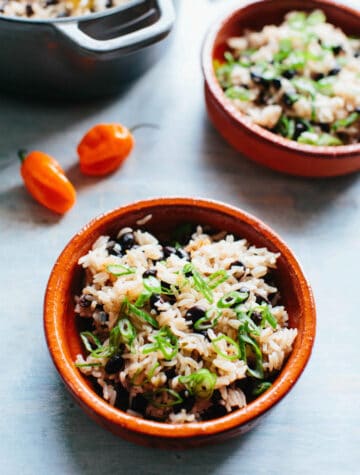 Continue reading at Coley Cooks
Brown Butter Garlic Mashed Potatoes
This Brown Butter Garlic Mashed Potatoes has everything you need! Nutty browned butter, flavorful roasted garlic, and cream cheese for extra creaminess. These are the best homemade mashed potatoes ever - and it's easy!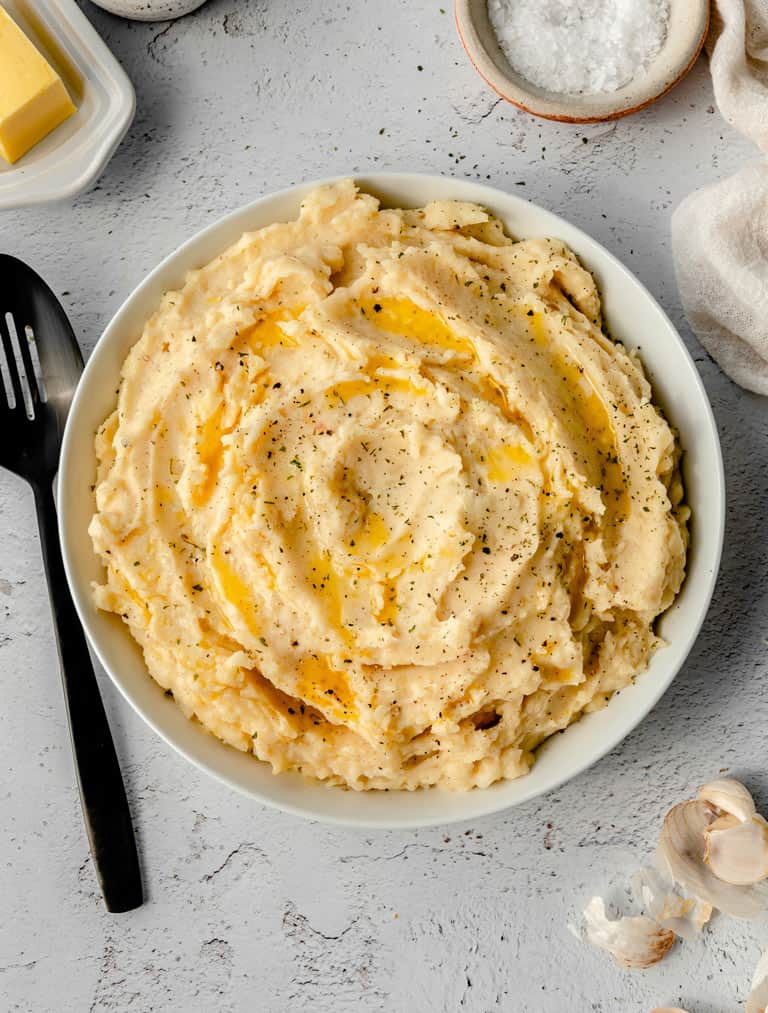 Continue reading at Balance With Jess
Cabbage And Cucumber Salad
Easy and budget-friendly cabbage and cucumber salad with dill is ready in minutes and perfect for hot summer days. Serve at BBQ with grilled meats, Mexican Style dinners, poultry, fish, and other tasty main courses.
Continue reading at The Yummy Bowl
Cajun Corn On The Cob
Roasted Cajun corn on the cob is easy to make in the comfort of your home. Perfectly baked (or grilled, boiled) corn is dipped in a creamy cajun-mayo sauce, sprinkled with salty crumbled cheese, and is the best choice for large summer parties.
Continue reading at The Yummy Bowl
Gluten Free Cheese Scones
These Gluten Free Cheese Scones are moist, savory, and perfect served with soup! They're made with cheddar cheese and fresh chives. |
Continue reading at The Rustic Foodie
Baked Kale Chips
These healthy baked kale chips are quick and easy to make at home, and are a delicious snack food that it's hard to stop eating!
Continue reading at Champagne Tastes
Simple 3-Ingredient Guacamole
The simple Guacamole Recipe only uses 3 ingredients and takes about 5 minutes to whip up. Great for breakfast, sides, salad, toast, burgers, snacks, and dipping chips into.
Continue reading at The Yummy Bowl
4 Ingredient Corn Tortillas
These soft Homemade Corn Tortilla are made with just 4 ingredients and are quick and easy to make.
Continue reading at Recipes From A Pantry
Sauteed Chickpeas
Sautéed chickpeas are great as topping or side to your dishes. They are healthy, full of flavor, and take less than 10 minutes to make.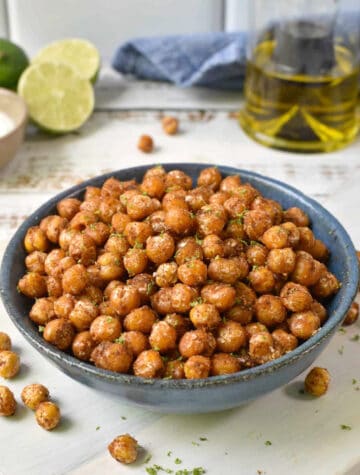 Continue reading at Simple Living Recipes
Gluten Free Drop Biscuits (Vegan)
Want some easy and allergy-friendly biscuits for your breakfast or dinner? Make a batch of our super easy Gluten-Free Drop Biscuits, they are dairy-free and egg free!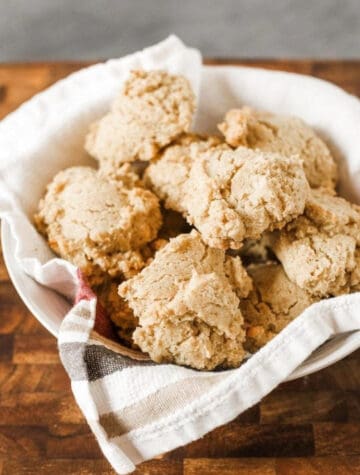 Continue reading at The Fit Cookie
Mexican Street Corn Salad
This Mexican Street Corn Salad has so many layers of flavor! It's a twist on traditional Mexican elote – a uniquely delicious side dish that's perfect for picnics and cookouts (especially since it can be mostly made ahead)!
Continue reading at Two Healthy Kitchens
Air Fryer Nachos
Air Fryer Nachos are easy, cheesy, and loaded, and have the flexibility of making them exactly the way you like. In under 8 minutes with almost no clean-up afterward, you'll have layers of the best-tasting crispy nachos you've ever made!
Continue reading at IFoodReal
Quick Pickled Red Onions
These Quick Pickled Red Onions come together in under 40 minutes! This recipe comes together with 4 simple ingredients and creates tangy, crispy red onions. They are perfect to add to tacos, rice bowls or any Southwestern dish.
Continue reading at A Cedar Spoon
Chickpea Salad
Who doesn't love an easy avocado chickpea salad, perfect for summer picnics, barbecues, and make-ahead meals?! Perfect for anything! To make this garbanzo bean salad combine roasted chickpeas (canned or freshly cooked), some lettuce, simple fresh veggies, and a light olive oil-based salad dressing.
Continue reading at The Yummy Bowl
Avocado Corn Salad
This delicious avocado corn salad is loaded with plenty of freshly grilled corn on the cob kernels, tomatoes, avocado and salty feta cheese. Paired with a simple and light basil olive oil salad dressing is a great side dish for BBQ meats.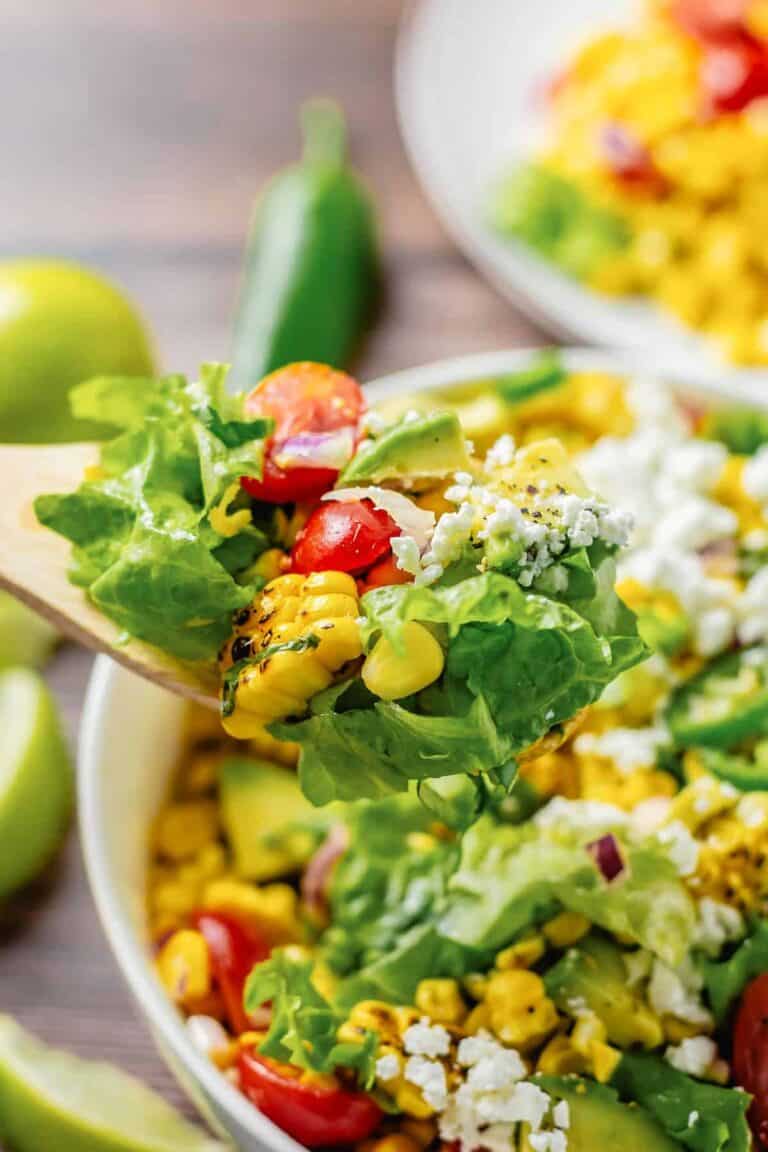 Continue reading at The Yummy Bowl
Mexican Gluten Free Cornbread That Is Sweet And Spicy
Gluten-free cornbread was, and will always remain, one of my ultimate food cravings. this cheesy cornbread with red chili and cheddar is sweet, spicy and redolent with the heat and scents of authentic mexican cuisine
Continue reading at Immigrants Table
Easy Pico de Gallo
Easy Pico De Gallo - A Classical Mexican freshly chopped tomato recipe, that is almost an essential part of the Mexican-style dinner table. It takes minutes to whip up and is perfect to serve with tacos, quesadillas, tortilla chips, and garnish grilled meat.
Continue reading at The Yummy Bowl
Finger Licking Veggie Fajitas
This quick and easy veggie fajitas recipe is a lifesaver! They are loaded with plant-based protein and make a satisfying dinner meal that you can make in under 30 minutes with a handful of simple ingredients.
Continue reading at Happy Kitchen
Gluten Free Biscuits With Buttermilk
These Gluten Free Biscuits are moist, flaky, and made with buttermilk. They're perfect to serve alongside soup or stew for dipping!
Continue reading at The Rustic Foodie
Healthy Zucchini Fritters
These healthy zucchini fritters are soft on the inside with a delicious crispy exterior, loaded with grated zucchini as the perfect way to sneak in a good dose of greens that even picky eaters will love! These fritters are Gluten free!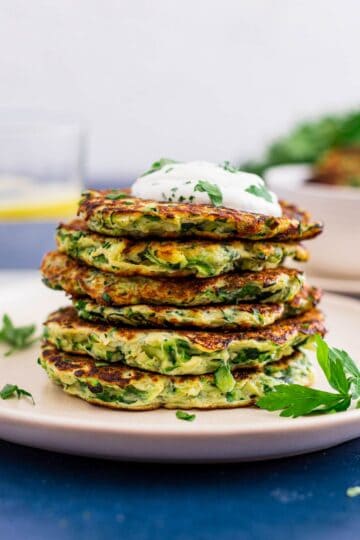 Continue reading at The Yummy Bowl
I hope you'll enjoy this Roundup on What To Serve With Chili, please leave a comment, take a photo of your food and tag me on Instagram @theyummy_bowl. I love seeing your creations!
Thank you for reading,
Love,
Julia
⚡Or save this PIN to Pinterest for Later!⚡
I would appreciate it so much if you left a comment about this post below! Subscribe to join the TYB newsletter and receive free recipes straight to your inbox! Let's connect via Facebook, IG & Pinterest!