Looking for tasty sides to serve with your baked taquitos? From veggie sides to dips, salsas, creamy soups, pastas, starchy options like rice and potatoes, and fresh salads, we've got you covered with 26 popular and diverse side dishes for this Mexican appetizer.
Baked taquitos are great for simple dinners, they are not only delicious but also quick and easy to make, ideal for busy weeknights and Taco Tuesday nights.
The best side dishes to serve with chicken taquitos are Mexican sweet potatoes, cheesy enchiladas, guacamole, or refried beans. You can also serve them with salsas like salsa verde, corn salsa, or mango slaw, jalapeno cornbread and Mexican rice.
Let's see more options in detail below!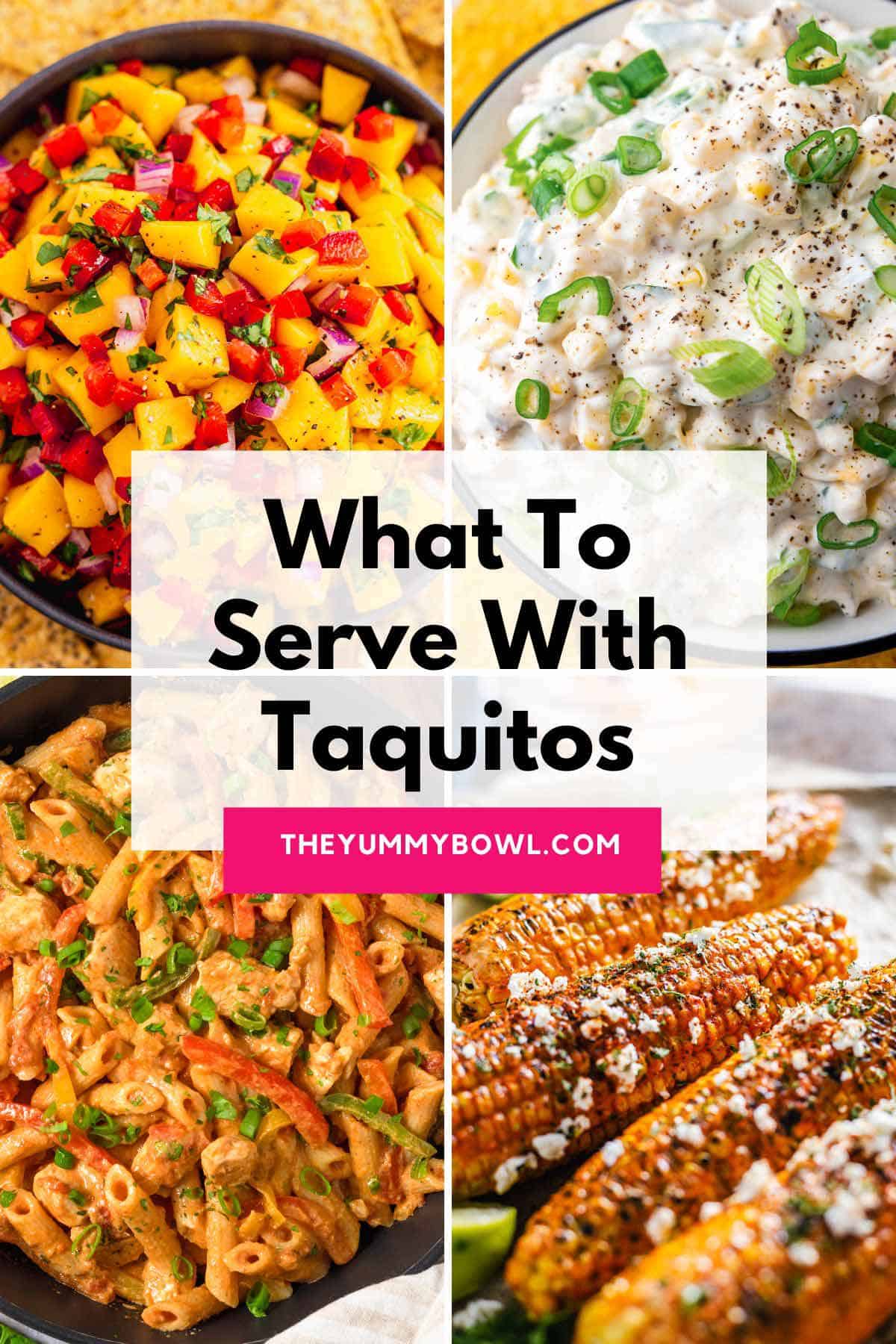 Table Of Contents
Baked Taquitos
Taquitos, a wonderful Mexican dish, reminds me of something between tacos and tostadas. These crispy stuffed rolled-up tortillas offer a range of flavors and ingredients.
Fill them with creamy rotisserie chicken, beef brisket, or opt for vegetarian options like fresh veggies or vegan proteins such as tempeh, tofu, or black beans.
Homemade Taquitos are usually either baked or deep fried until crispy golden brown exterior. Similar to tacos, serve taquitos with a variety of spices, sides, dips, and salads to elevate the deliciousness of this mouthwatering dish.
Why Are They Called Taquitos?
The term "taquito" originates from the Spanish word "taco," denoting a small or snack-sized item. Taquitos are appropriately named as they are compact, rolled corn or wheat flour tortillas filled with various ingredients, distinguishing them from larger tacos in size and form.
How To Make Chicken Taquitos?
It's very easy and you only need a handful of staple kitchen ingredients. Read on how to make delicious Baked Creamy Chicken Taquitos from scratch.
Best Yummy Side Dishes For Taquitos
Tender, and spicy with a balanced sweet and savory flavor Jalapeño Cornbread Muffins are quick to make, naturally gluten-free, and are perfect to accompany taquitos. Or opt for a classic sweet Cornbread instead.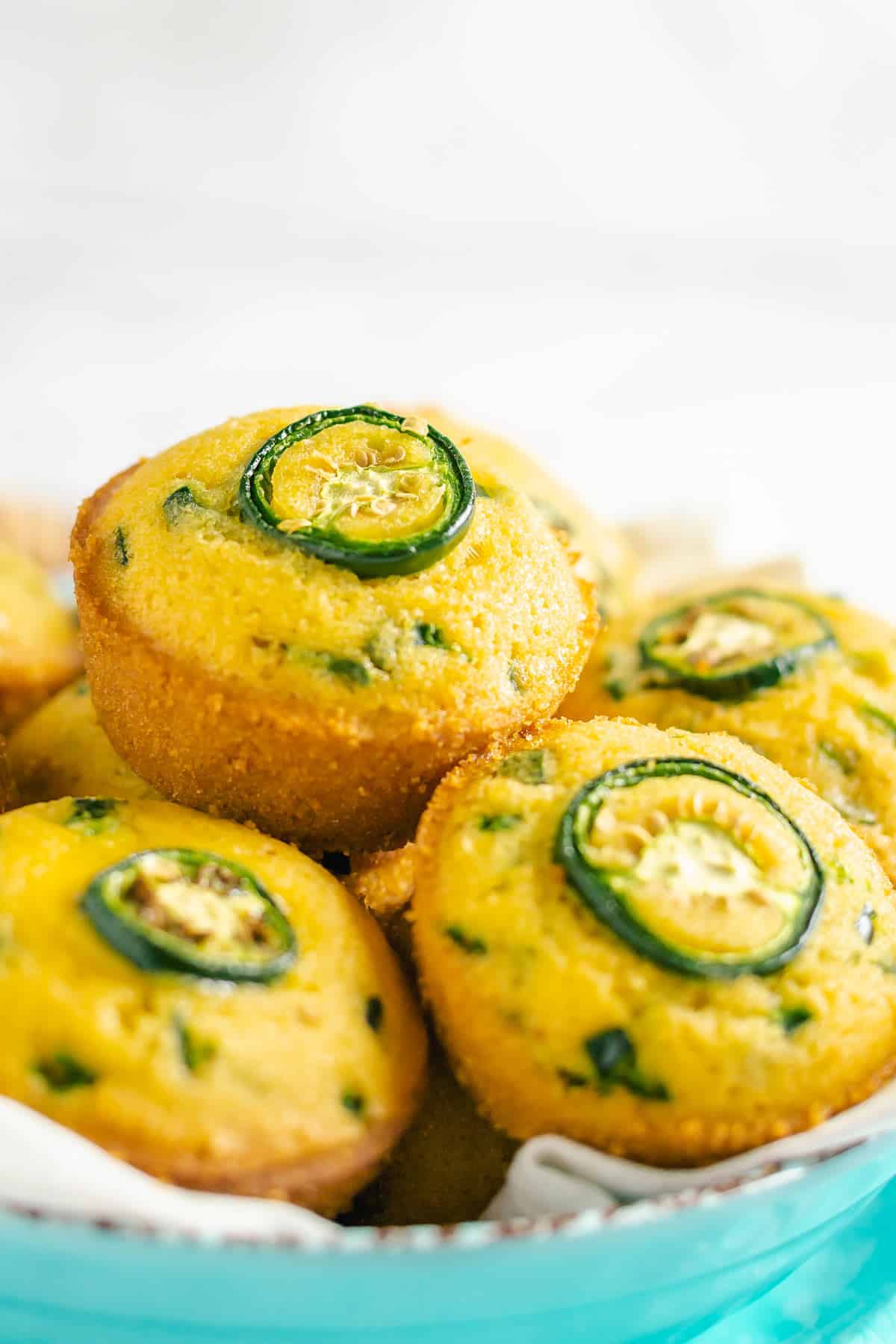 A simple Guacamole recipe only uses 3 ingredients and takes about 5 minutes to whip up. Great to serve with a variety of appetizers and delicious taquitos for a full Mexican meal.
This delicious Mexican Street Corn salad is loaded with plenty of freshly grilled corn on the cob kernels, tomatoes, avocado and salty feta cheese. Paired with a simple and light basil olive oil salad dressing is a great side dish for taquitos and BBQ meats.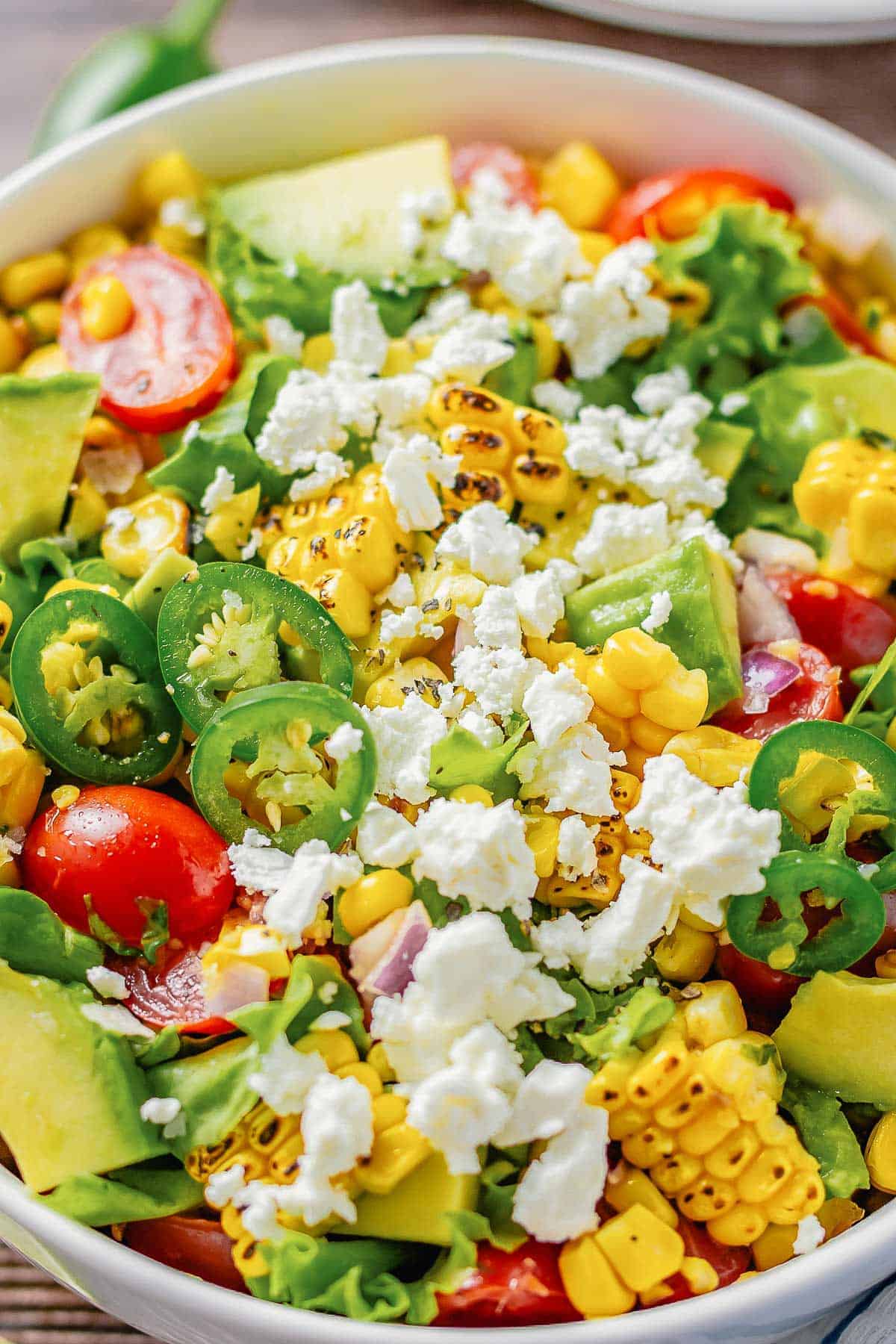 Who doesn't love an easy avocado chickpea salad, perfect for summer picnics, barbecues, and make-ahead meals? Perfect for anything! Roasted chickpeas some lettuce, feta, simple fresh veggies, and a light olive oil-based salad dressing - it's all you need to make it.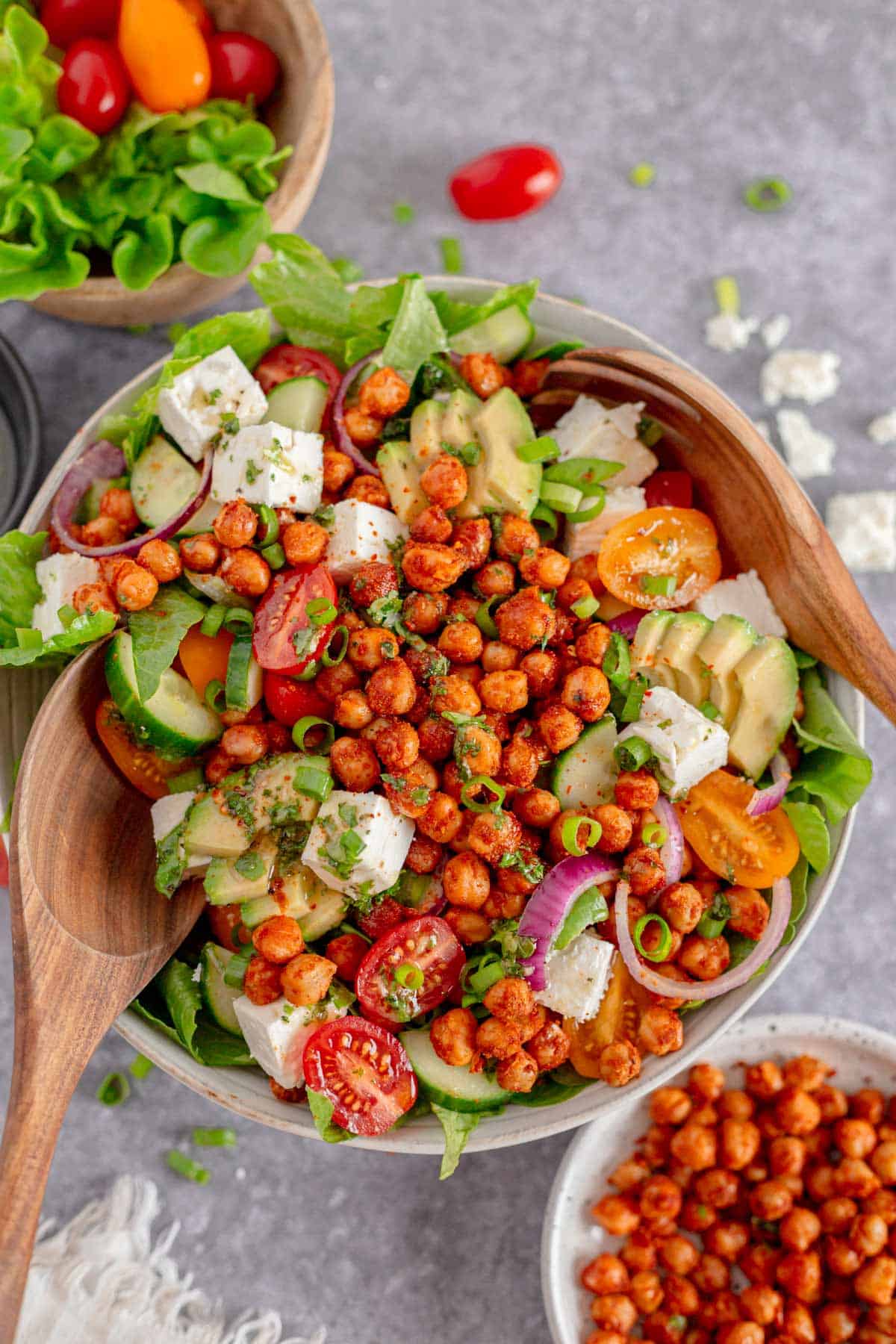 This Mango Salsa For Fish is bursting with plenty of flavors. Fresh and juicy, sweet, and spicy - it is the perfect addition to not only fish tacos, and taquitos but works well with most of seafood dishes, tortilla chips, vegetables, as well as grilled meats.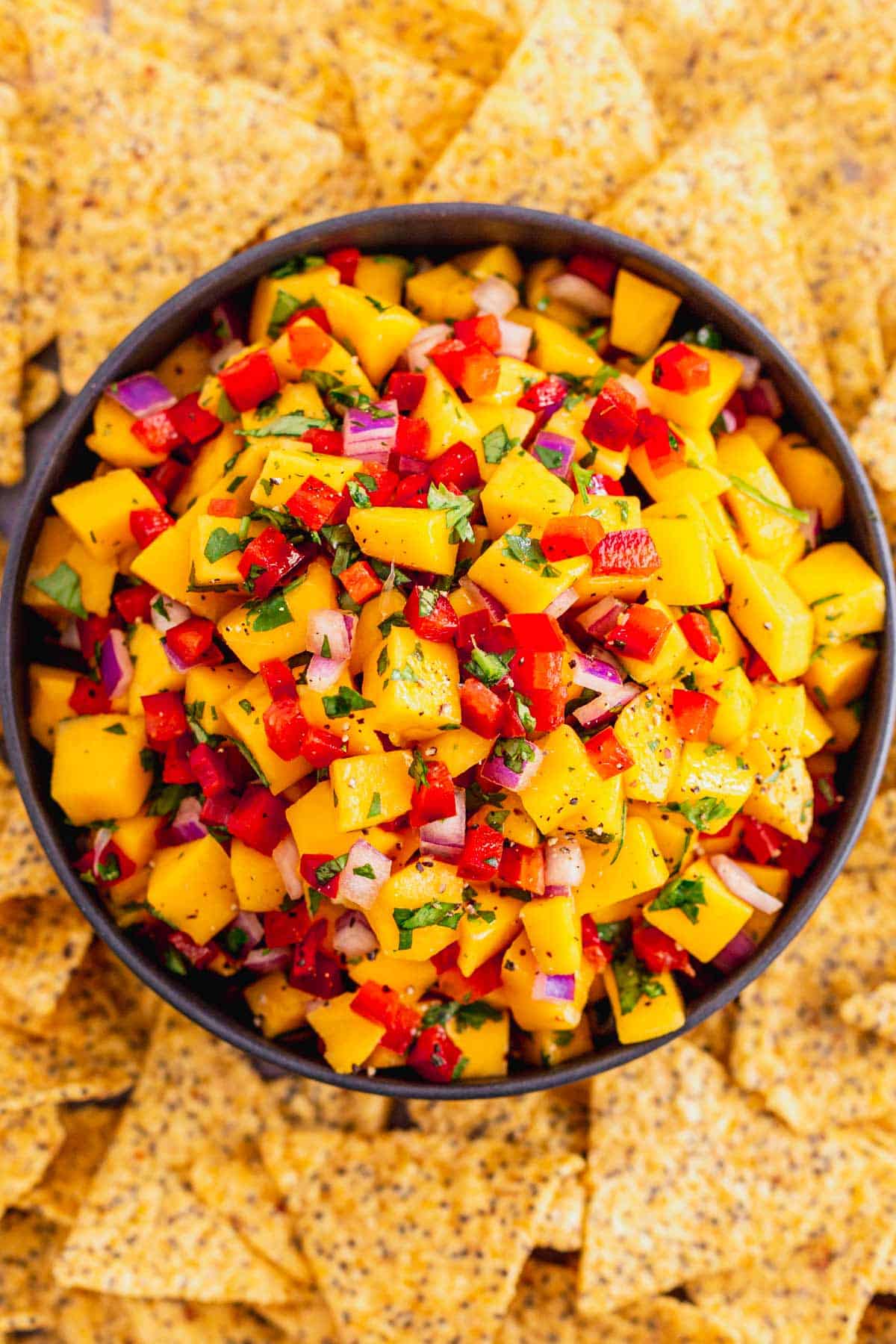 This Strawberry Salsa is luxurious, sweet, and with a little hint of jalapeno. It is a great appetizer addition to barbecue table, summer parties, and simply great enjoyed on its own.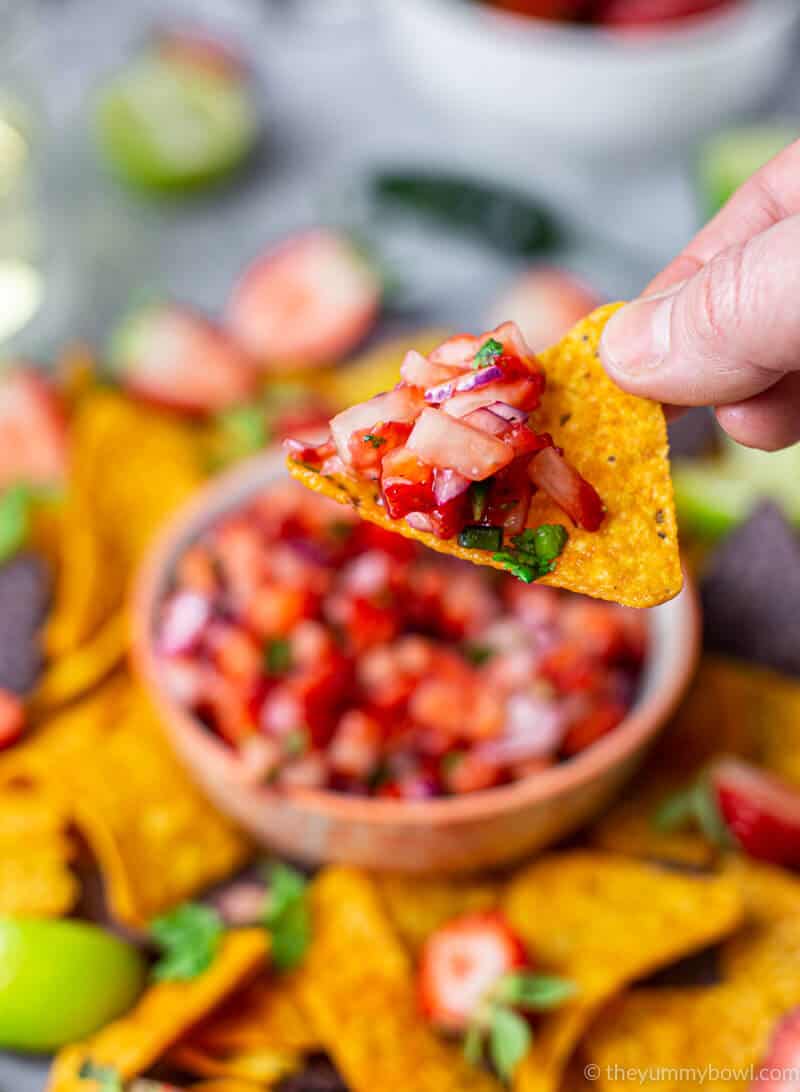 These Air Fryer Sweet Potatoe Fries are the easiest and quickest side dish to make. Make as little as you need with simple ingredients and enjoy a fresh batch of flavorful crispy sweet potato fries anytime. They are very much addictive!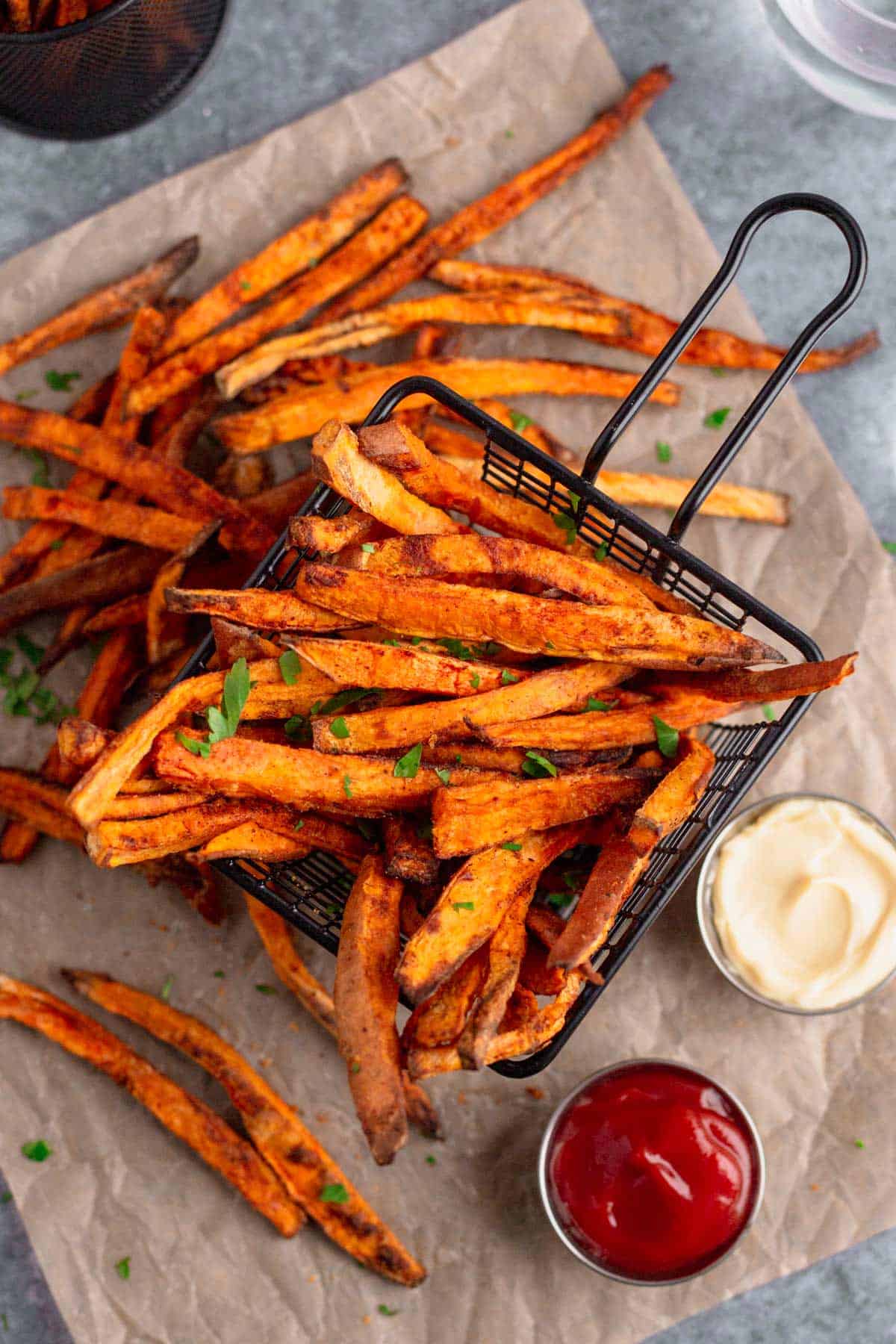 This chicken fajita pasta recipe is a tasty twist to traditional steak fajitas that the whole family will love. This easy dinner is made with chicken breasts, fresh veggies, Ro-Tel tomatoes, al dente pasta, and cooked in a creamy fajita sauce seasoned with various spices and fajita seasonings.
To make taquitos a full meal, this fajita pasta is an excellent main course to serve them with and I'm sure you'll love it.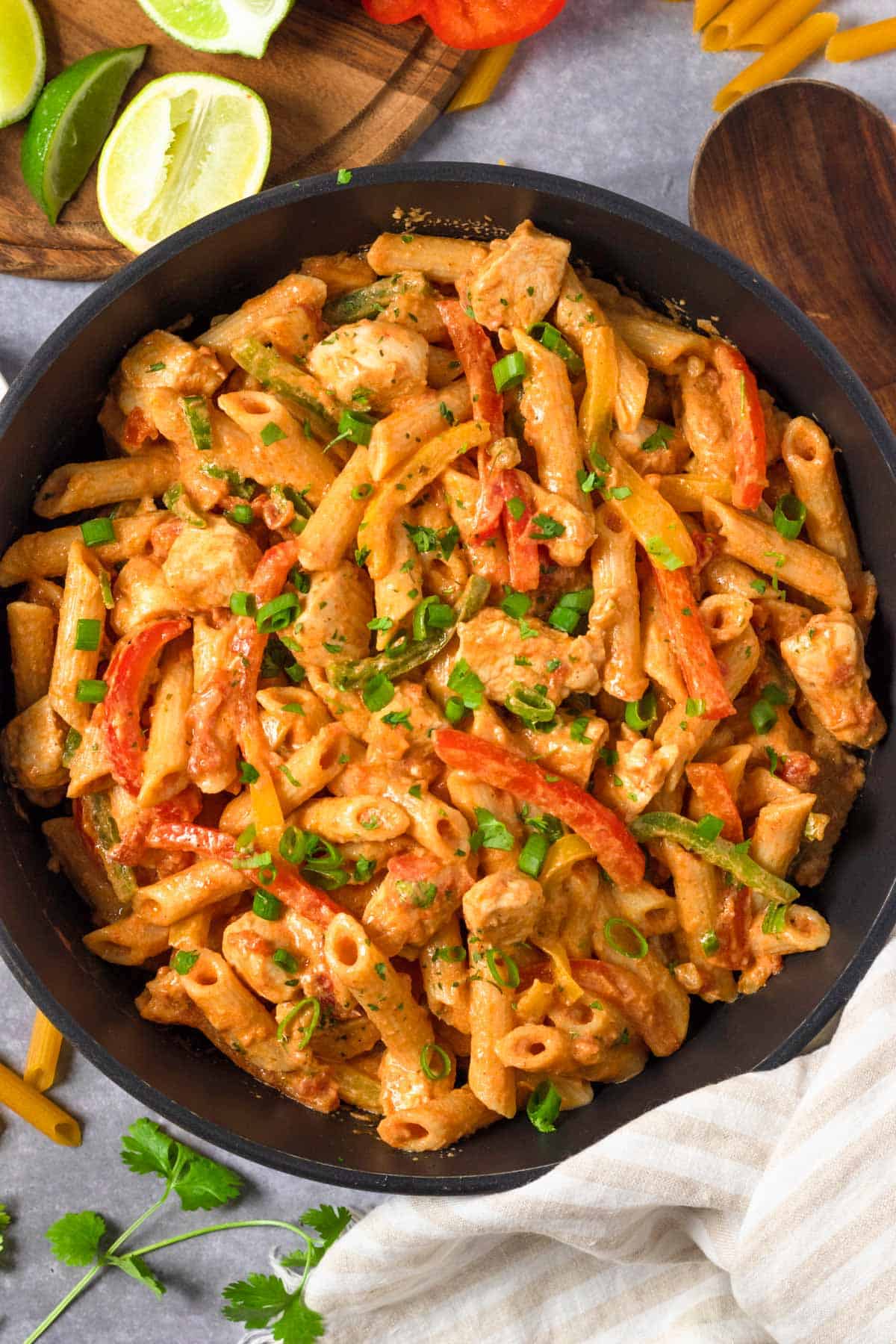 Quick 15-minute Enchilada Sauce has a deep rich flavor and the perfect consistency. The very best part is that it's ready in minutes and makes a great busy weeknight dinner along with delicious enchiladas or as a dip for taquitos.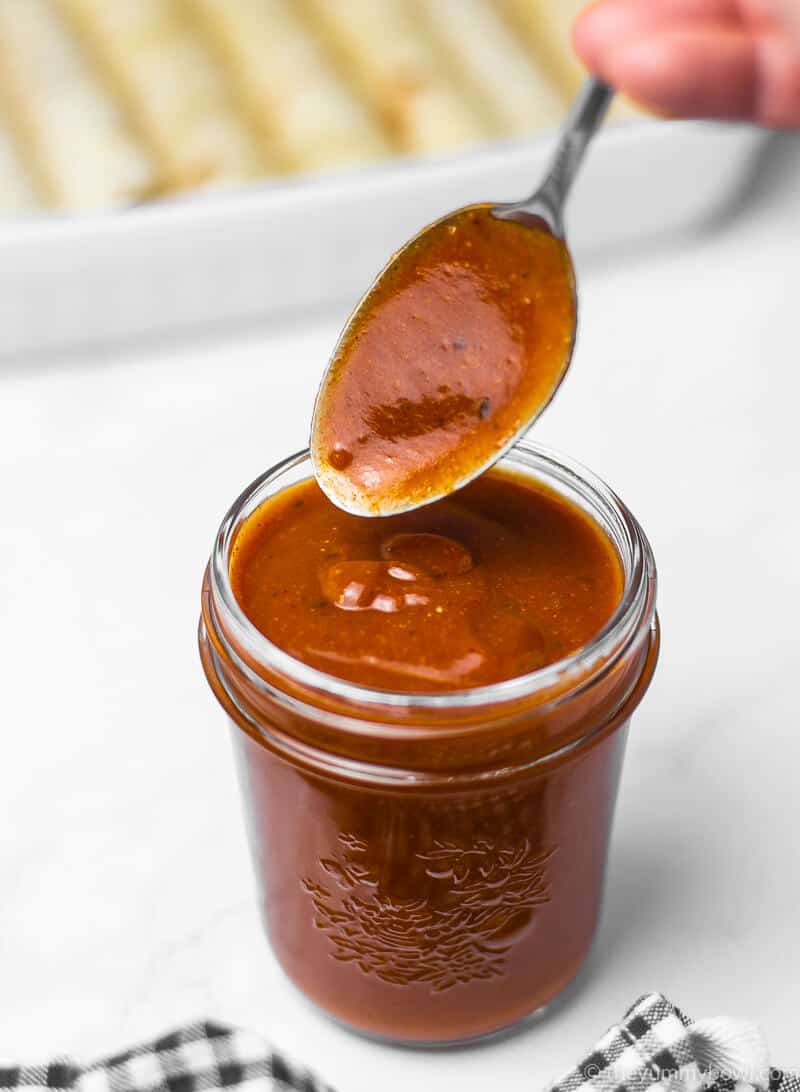 A Classical Mexican freshly chopped tomato recipe, that is almost an essential part of the Mexican-style dinner table. It takes minutes to whip up and is perfect to serve with tacos, taquitos, quesadillas, tortilla chips, and to be served as a garnish for grilled meats.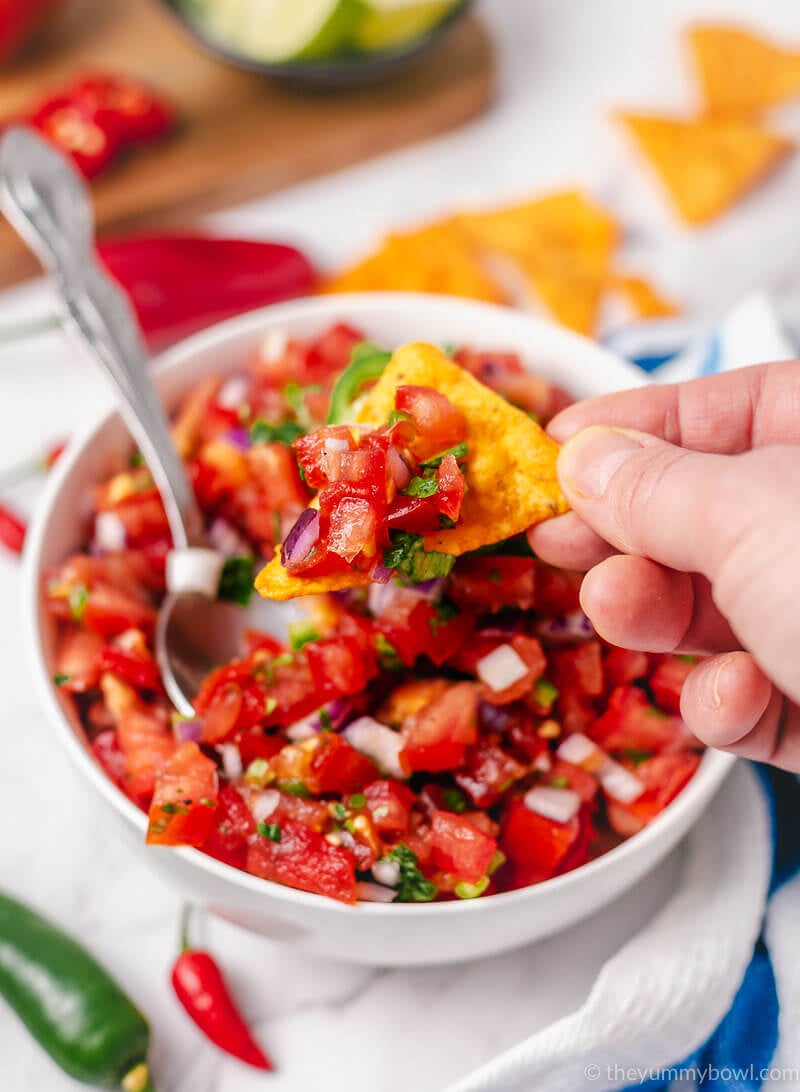 This recipe for Homemade Parmesan Truffle Fries is so good, no frying involved, and easy and quick! Oven-baked fries are an excellent accompaniment for Mexican appetizers and sides.
Silky smooth, fluffy, and bright green avocado crema will brighten any dish. Made with a little spicy addition of jalapenos is perfect to top your favorite Mexican dishes, use as a dipping sauce for tacos, taquitos or add to your favorite taco salads.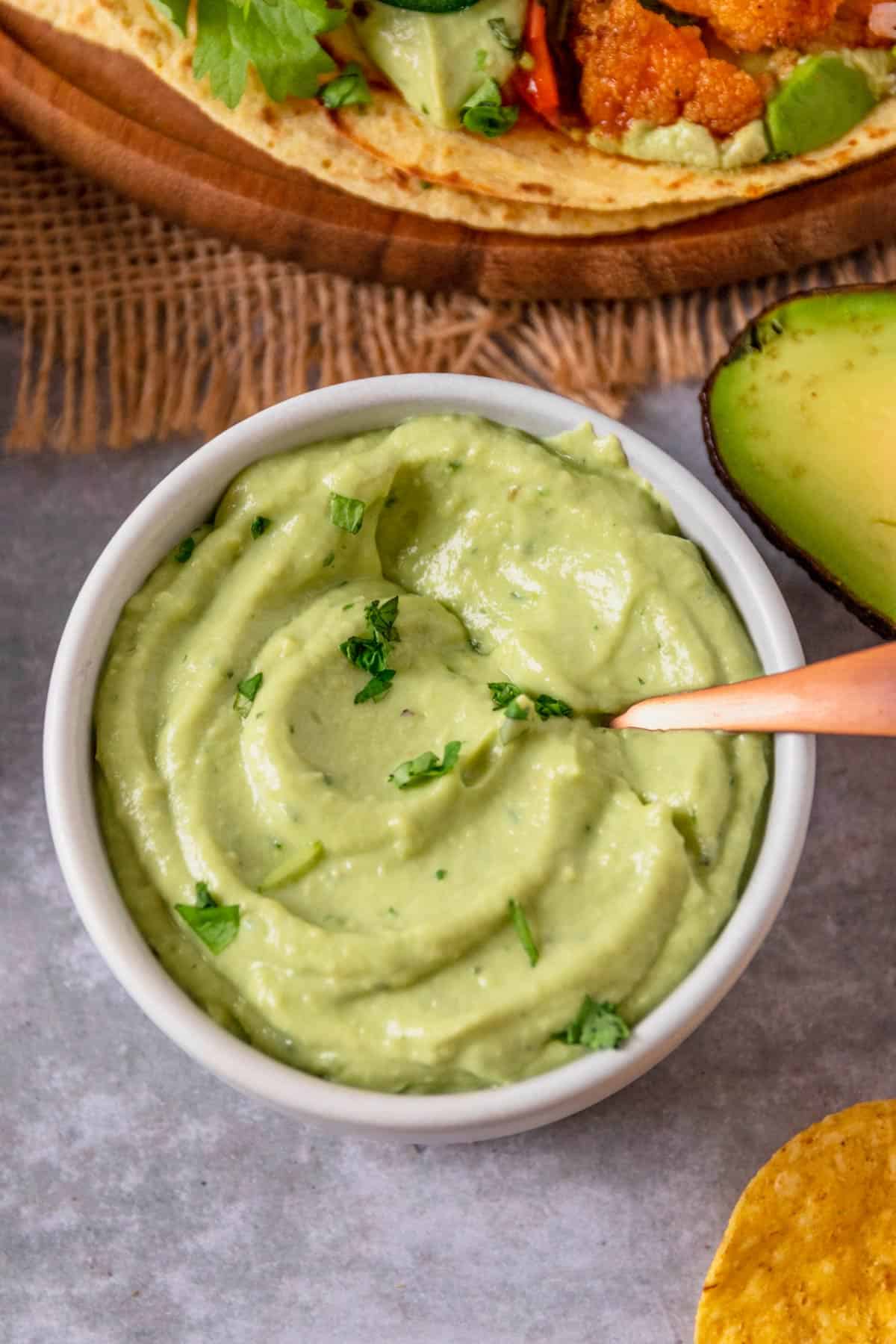 This creamy pumpkin soup is one of the best comfort foods for any season! It is non-dairy and tastes delicious with both pumpkin and butternut squash. All you need is a handful of simple ingredients and 30 minutes to make this cozy silky smooth sweet pumpkin soup.
We love serving this soup with more fulfilling tacos, taquitos, or chicken wraps.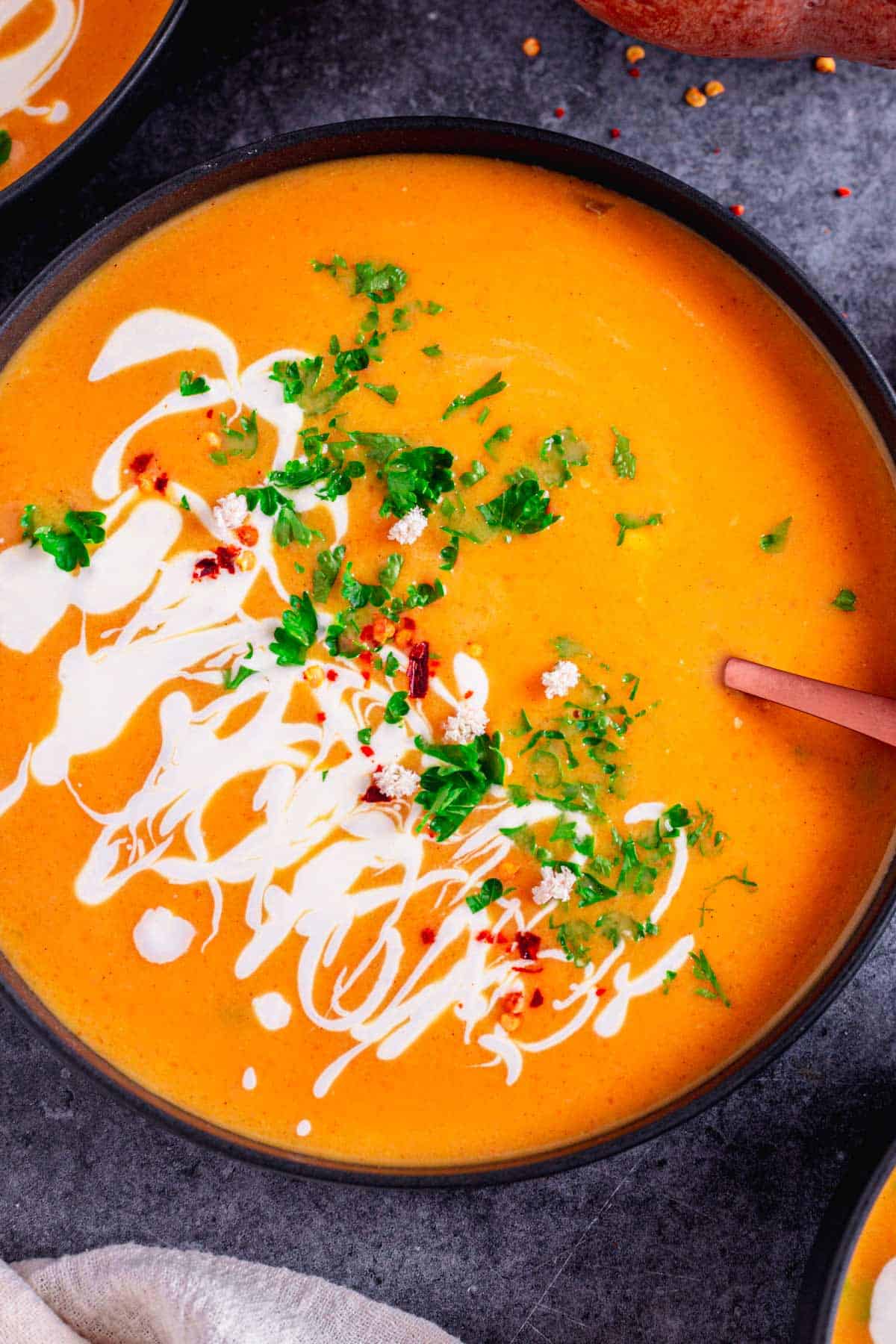 A good chili recipe is always great with taquitos!
It is an easy and healthy version of chicken chili with cream cheese. Perfect for 4 servings and any leftovers can be refrigerated, it tastes better on the next day too!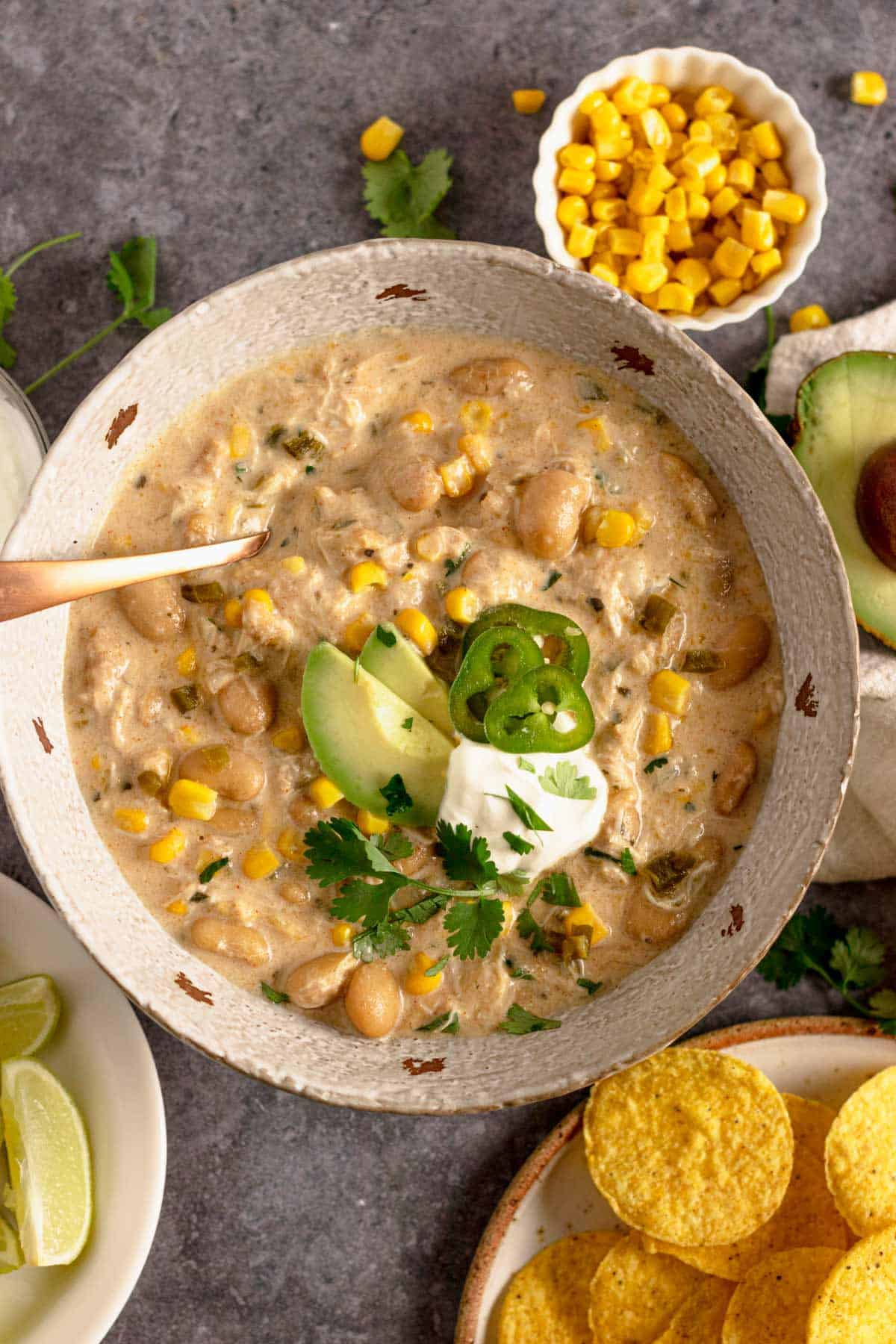 Presenting you a new kind of rice - Lime Cilantro Rice, with zesty lime and cilantro flavors, tender, fluffy rice makes a great side dish for a Mexican or Asian Dinner party. Use it as a side dish for baked fish, chicken, meat, or taquitos and burritos. Simply delicious!
Homemade Buffalo Sauce is a tangy, spicy sauce, loaded with flavorful spices and melted butter to make it extra creamy and smooth. Serve with blue cheese or ranch sauce over chicken tenders, or wings, or generously dip your taquitos in this spicy goodness!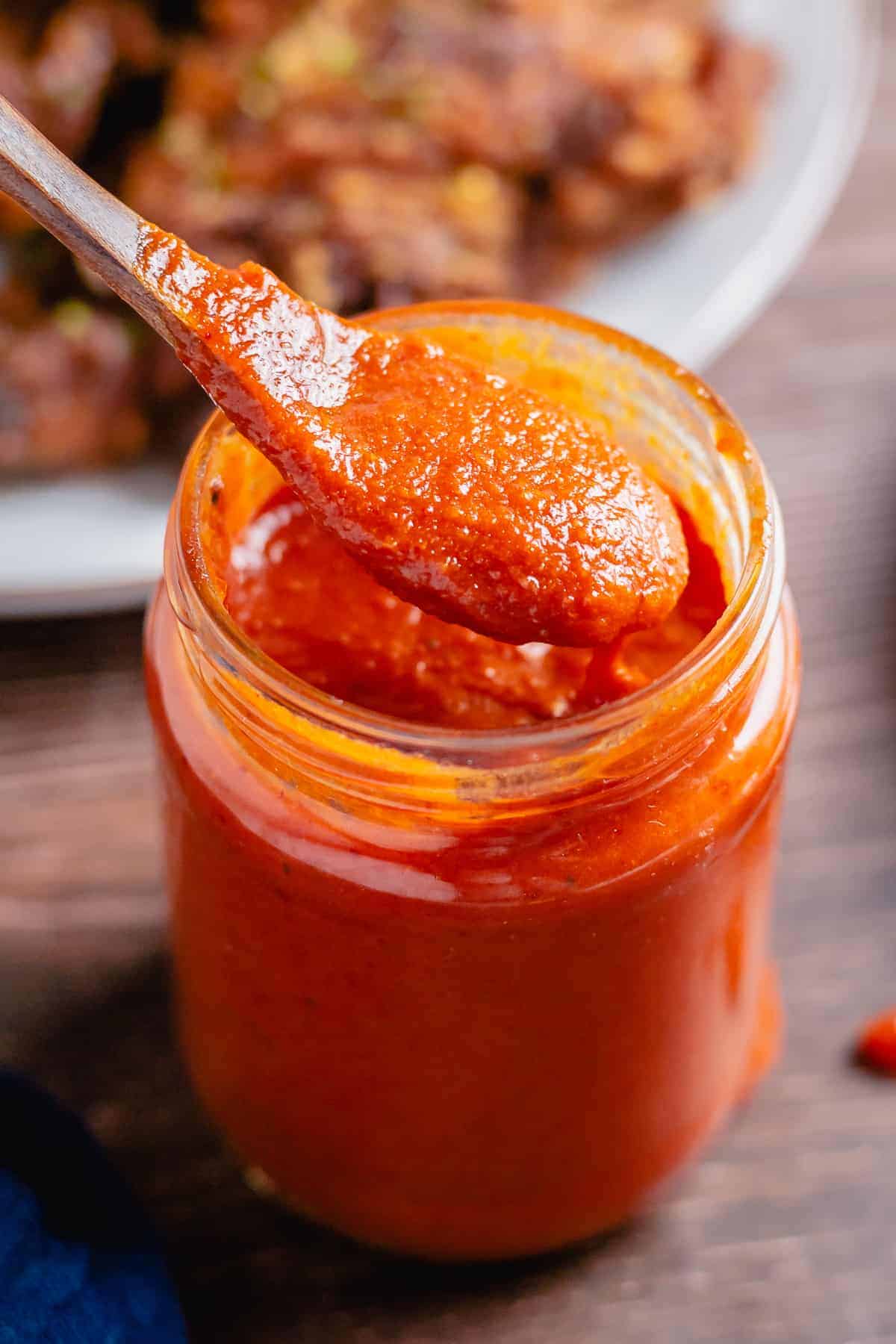 Looking for a quick and easy party appetizer that will impress your guests? Try this simple yet delicious taco dip recipe.
Made with just a few key ingredients, including cream cheese, sour cream, and a perfect blend of taco seasoning, this dip is sure to become a hit. We eat it it with everything!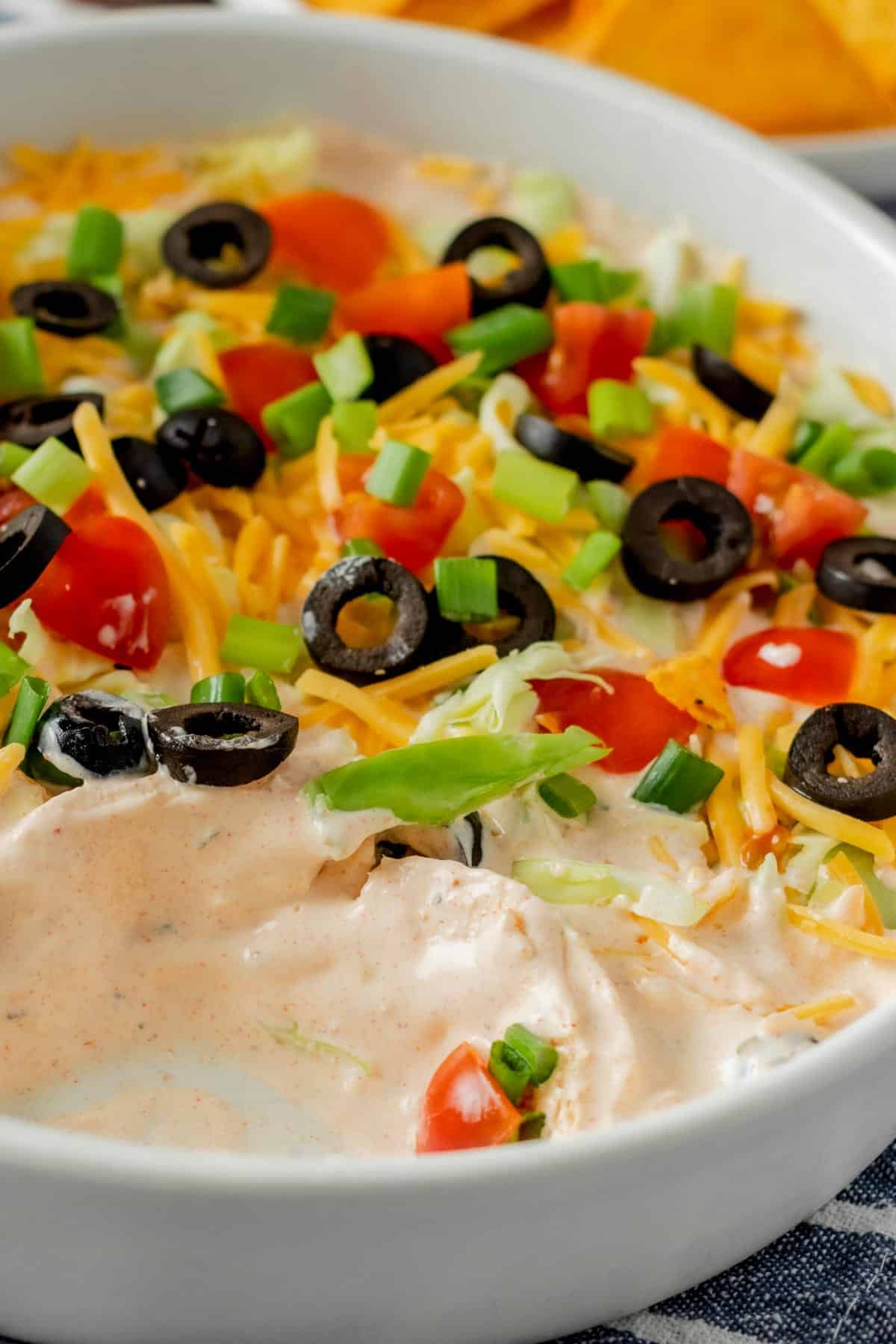 Corn and taquitos work excellently together and complement each other pretty well.
Cold corn dip is an easy and delicious dip loaded with corn in a creamy base with sour cream, shredded cheese, salty chopped bacon, scallions, and chopped jalapenos. Enjoy this easy dip as the perfect appetizer for Game day or summer parties alongside tortilla chips, crackers, and fresh vegetables.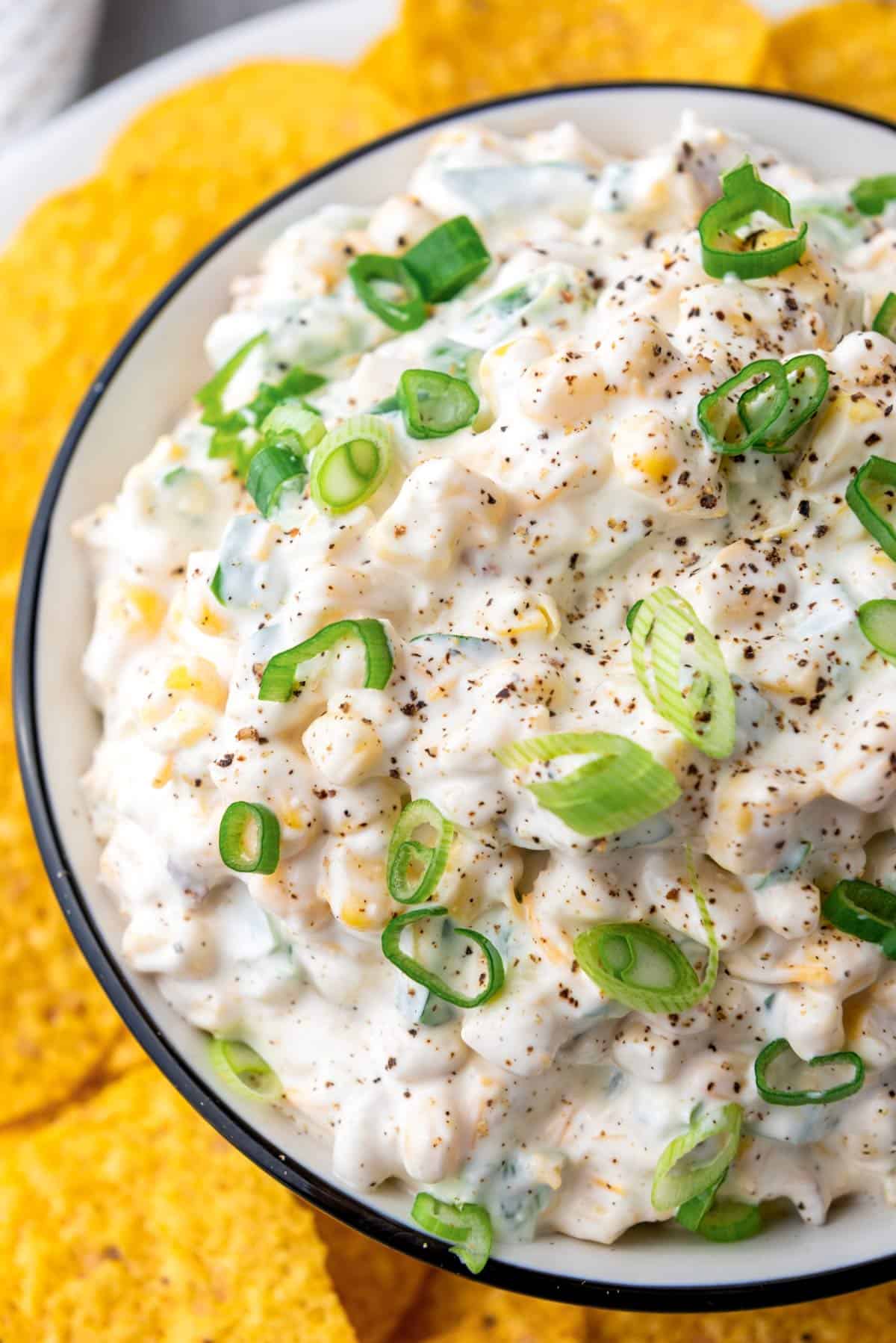 Jalapeno popper dip is a delicious appetizer to serve for parties and potlucks. It is an easy and creamy spicy dip made with cream cheese, yogurt, cheese and jalapenos. We like to serve this dip as a part of other appetizers and sides.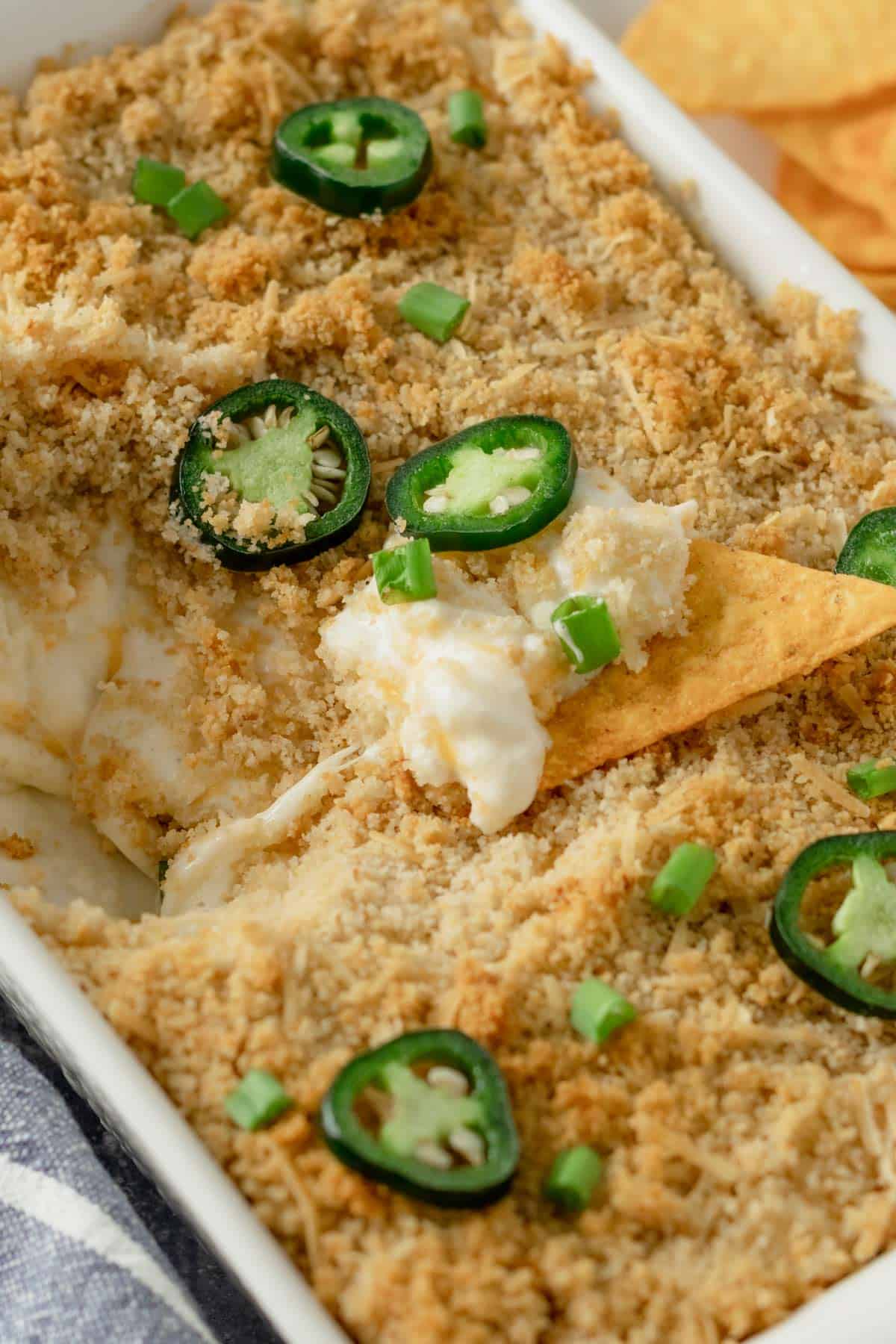 A good cabbage slaw is always a hit in our house!
This best Mexican slaw made with fresh green and red cabbage, red onion, cilantro, carrots, lime juice and naturally sweetened with a touch of pure honey. It's quick and simple, healthy without the addition of mayo.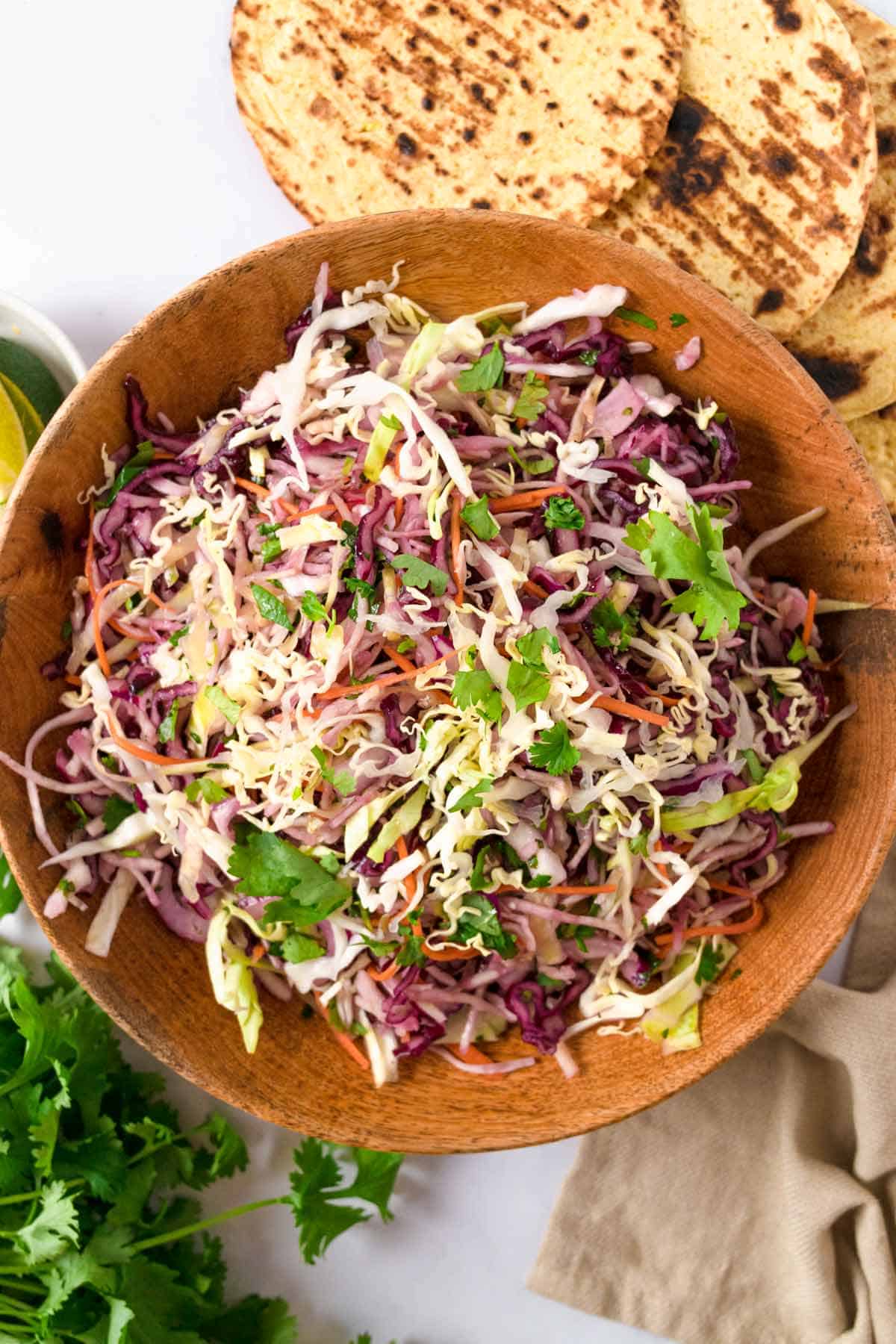 This veggie-loaded sheet pan dinner has all the best flavors packed in one pan. Roasted golden and tender vegetables packed with nutrients and tossed in an incredibly flavorful marinade. This simple nourishing side meal is full of depth and flavor and is one the whole family will enjoy.
With every bite, you'll savor the delicate crunch of fresh vegetables, perfectly cooked rice, fluffy scrambled egg, and the burst of simple flavors that create a delicious dish. Perfect side dish for any meal.
These Air Fryer Kale Chips flavored with ranch seasoning provide a healthy and delicious alternative to traditional potato chips that you can enjoy as a midday snack or party appetizer. These green chips are excellent for a lighter choice of side for taquitos.
Chimichurri sauce is a versatile condiment that brings together fresh herbs like parsley, garlic, tangy vinegar, and a touch of hot peppers. This oil-dried herb mixture is typically served as a sauce for fish, grilled steaks to roasted vegetables, but we do love to serve it as a dipping sauce on its own. Trust me, you'll be pleasantly surprised.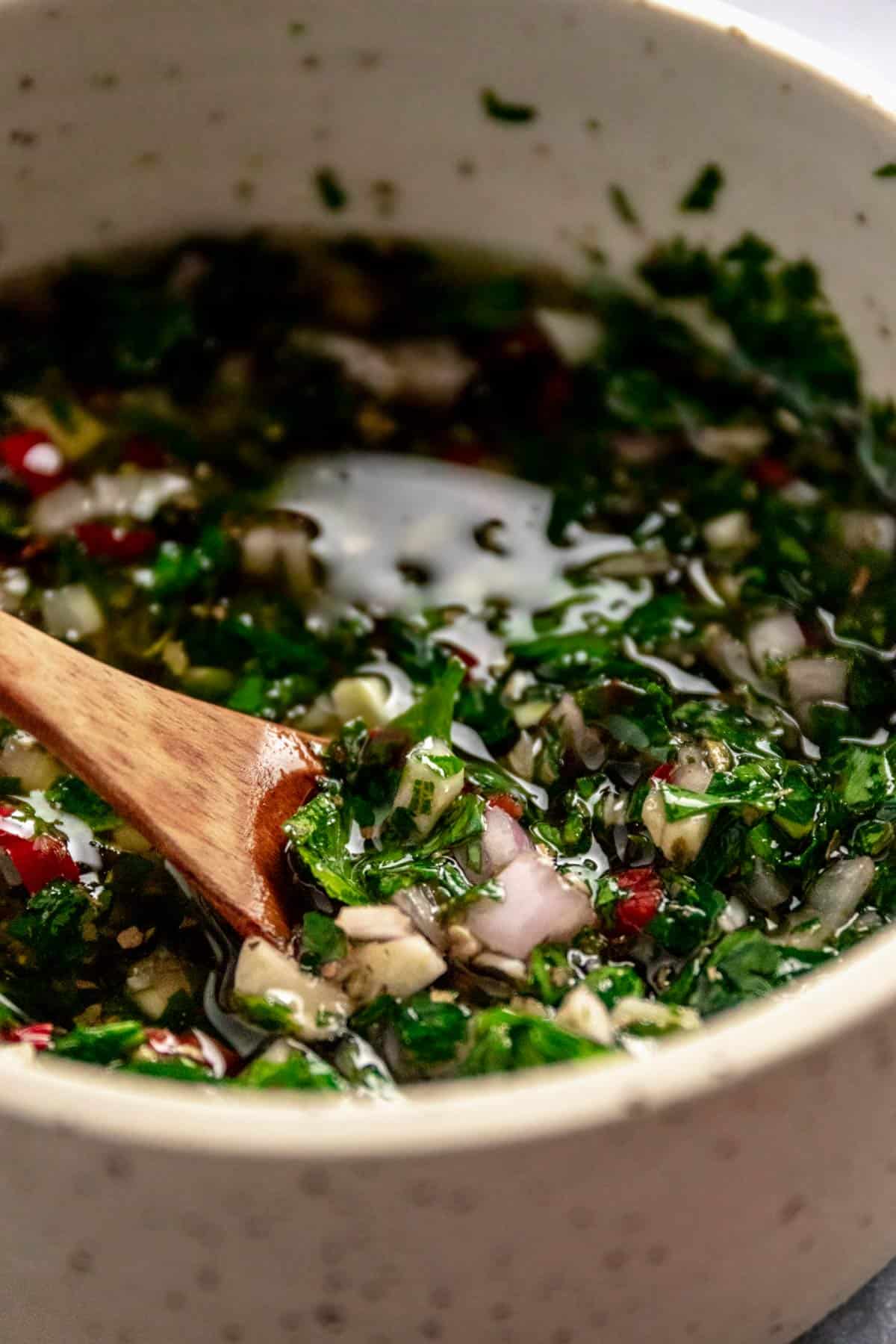 A simple way to incorporate healthy vegetables into your menu. This cheesy asparagus is baked in the oven with delicious tomatoes. It's a tasty low-carb appetizer that is ready in less than 20 minutes.
Roasted Cajun corn on the cob is easy to make in the comfort of your home. Perfectly baked (or grilled, boiled) corn is dipped in a creamy cajun-mayo sauce, sprinkled with salty crumbled cheese, and is the best choice for any Mexican inspired dinner.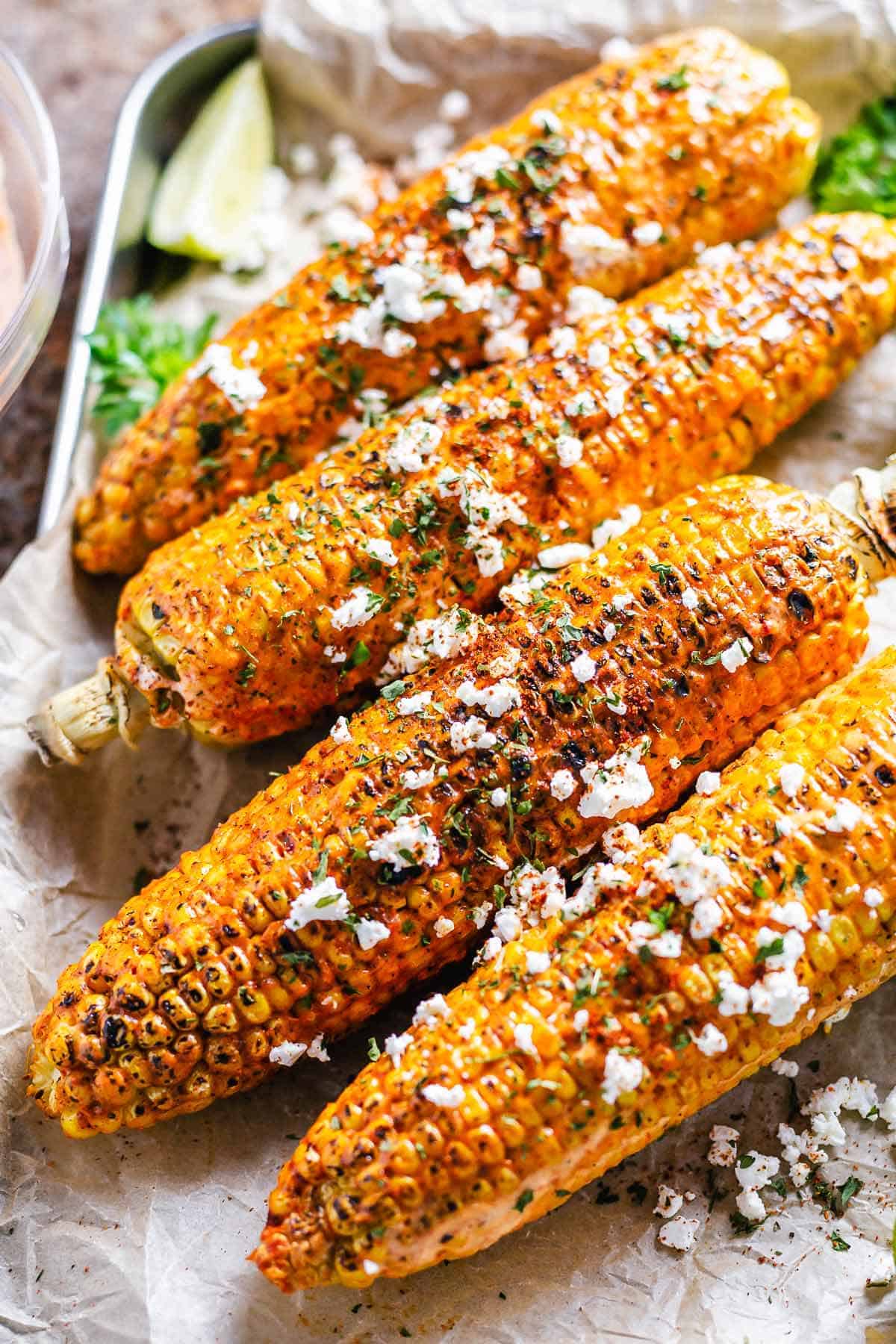 Tips
Here are some useful tips and storing recommendations for taquitos.
How Do You Store Leftover Taquitos?
To store leftover taquitos, allow them to cool, transfer them to an airtight container, and refrigerate for up to 3-4 days.
📋 JULIA'S TIP You can easily make ahead or store leftover taquitos for later. Store the baked taquitos in the refrigerator for up to -4 days. When ready to eat, reheat them in the oven until crispy or use an air fryer/toaster oven, ensuring they are heated through before serving.
How To Reheat Taquitos?
To reheat leftover taquitos, preheat your oven to 350 degrees Fahrenheit, place the taquitos on a baking sheet, and bake for about 10-15 minutes or until they are heated through and crispy.
If your taquitos are frozen you can bake them right away in the oven but increase the temperature to 425 degrees Fahrenheit, for about 20-25 minutes. Or in the air fryer (choose the correct setting in your air fryer for reheating fried foods).
Why Are My Taquitos Soggy?
If your taquitos are coming out all soggy, it's probably because you're overstuffing them or not cooking them long enough. Make sure to evenly spread the filling, and leave some space between each taquito when baking.
FAQs
What do you eat with taquitos?
The best side dishes to serve with homemade taquitos are Mexican sweet potatoes, cheesy enchiladas, guacamole, or refried beans, salsa verde, corn salsa, or mango slaw, Mexican rice, lime cilantro rice and Pico de Gallo.
Is a taquito a burrito?
No, they are both different types of food in Mexican cuisine. Typically, taquitos are small, rolled tortillas filled with meat, cheese, and other ingredients, usually deep-fried or baked until crispy, and served as appetizers. A burrito is a larger flour tortilla filled with more ingredients like meat, beans, rice, cheese, and vegetables, and then folded into a cylindrical shape and often served as a complete meal.
How are you supposed to eat taquitos?
Serve taquitos as they are as an appetizer or side dish (similar to spring rolls or tacos) with plenty of dips (salsas, guacamole, ranch dressing) and sides (guacamole, pico de gallo, Mexican rice).
What should I dip my taquitos in?
Your favorite dips! We love it hot and spicy with buffalo sauce, salsa, chipotle mayo, or if the taquitos come with spicy filling with ranch dressing/dip, guacamole, avocado crema, or queso dip.
Should taquitos be soft or crunchy?
Taquitos are traditionally meant to be crunchy, as they are rolled tightly and deep-fried or baked until crispy. For softer taquitos, take care to warm the flour or corn tortillas first and then bake them with filling but reduce the baking time by 10-15 minutes.
Are Taquitos Gluten Free?
Taquitos can be gluten-free if made with corn tortillas, but it's important to check the ingredients to be sure.
Easy Mexican Inspired Recipes
💗I hope you'll enjoy these sides, please leave a comment, take a photo of your food and tag me on Instagram @theyummy_bowl. I love seeing your creations! 💗
Happy Cooking,
Love,
Julia
I would appreciate it so much if you left a comment about this recipe below! Subscribe to join the TYB newsletter and receive free recipes straight to your inbox! Let's connect via Facebook, IG & Pinterest!