Looking for some tasty sides to go with your delicious crunchy cabbage steaks? You are going to love this list about what to eat with cabbage steaks!
In this post, we will explore 38 scrumptious dishes that pair perfectly with cabbage steaks. But if you're pressed for time, here's the quick answer you are looking for. 
Some of the best dishes to serve with cabbage steaks are pork chops, mashed potatoes, creamy potato soup, chicken sandwiches, pasta salads, tahini sauce, chimichurri, rump roast, pork tenderloin, seafood, or roasted veggies such as broccoli, brussels sprouts, cauliflower, and asparagus.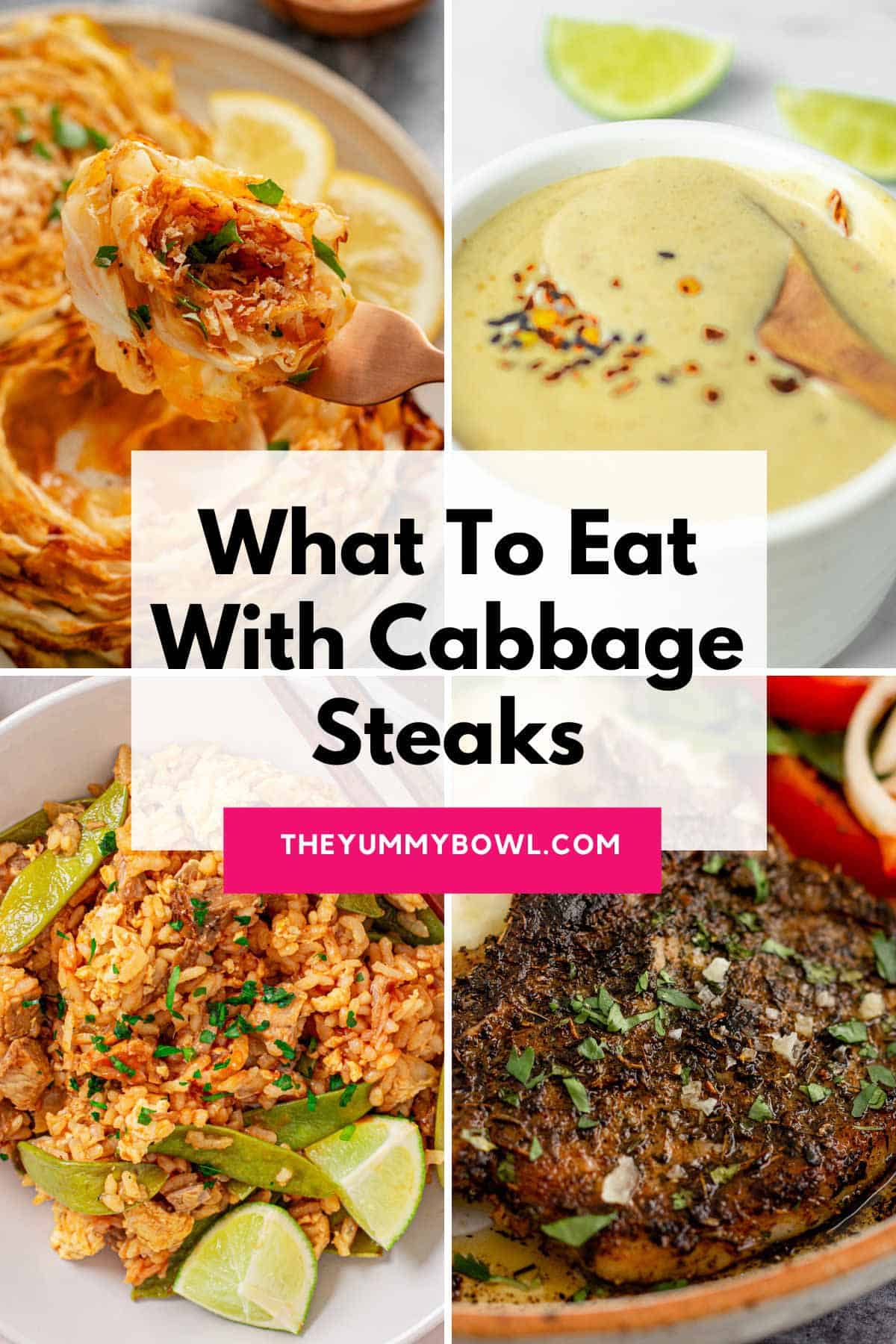 Let's explore these in more detail below.
Table Of Contents
Easy Cabbage Recipes
Cabbage is a budget-friendly, nutritious cruciferous vegetable that tastes delicious and not bland at all when cooked the correct way with the right ingredients and seasoning.
Try these reader-favorite cabbage recipes next!
What To Eat With Cabbage Steaks?
Looking to elevate your cabbage steaks into a satisfying meal?
This is a simplified version of what to serve with cabbage steaks or similar roasted cabbage meal:
As is - enjoy cabbage steaks as an easy side dish or with your favorite dippings sauces like Tahini sauce or mushroom sauce that will compliment the cabbage flavor amazingly.
Salad - Toss up a refreshing leafy green salad or pasta salad for quick meal.
Soup - Warm up with a savory soup, such as creamy potato mushroom soup or pumpkin soup that pairs perfectly with the cabbage steaks.
Vegetables - Roasted Brussels sprouts, mashed potatoes or fries, mushrooms, broccoli, zucchini, cauliflower, green beans, and bell peppers are fantastic choices.
Pasta - With delicious chicken alfredo bake or any other pasta dish.
Meat - Grilled steak, rump roast, chicken, or pork chops for a hearty and flavorful pairing.
Fish and Seafood - Cooked salmon, shrimp, scallops, or any type of fish will beautifully complement your cabbage steaks.
Bread - Indulge in dinner rolls, garlic bread, biscuits, cornbread, or bruschetta for a delightful carb-loaded addition.
Grains - Serve with gluten-free grains like quinoa, rice or millet or with bulgur, barley, or other grains.
What About Dessert? Try These Recipes!
Easy Cabbage Steaks Recipe
Try my easy roasted cabbage recipe with parmesan cheese.
Cabbage is sliced to medium-thick cabbage slices and roasted in a single layer on a baking sheet with simple seasonings and comes out tender with incredibly crispy edges.
What To Eat With Cabbage Steaks
Enjoy mouthwatering baked cod fillets, perfectly seasoned and wrapped in foil with a medley of colorful and tender vegetables.
Alternatively, you can cook the cod separately and serve it alongside scrumptious cabbage steaks.
Drizzle the baked fish and cabbage generously with my homemade Chimichurri sauce sauce. The flavor is incredible!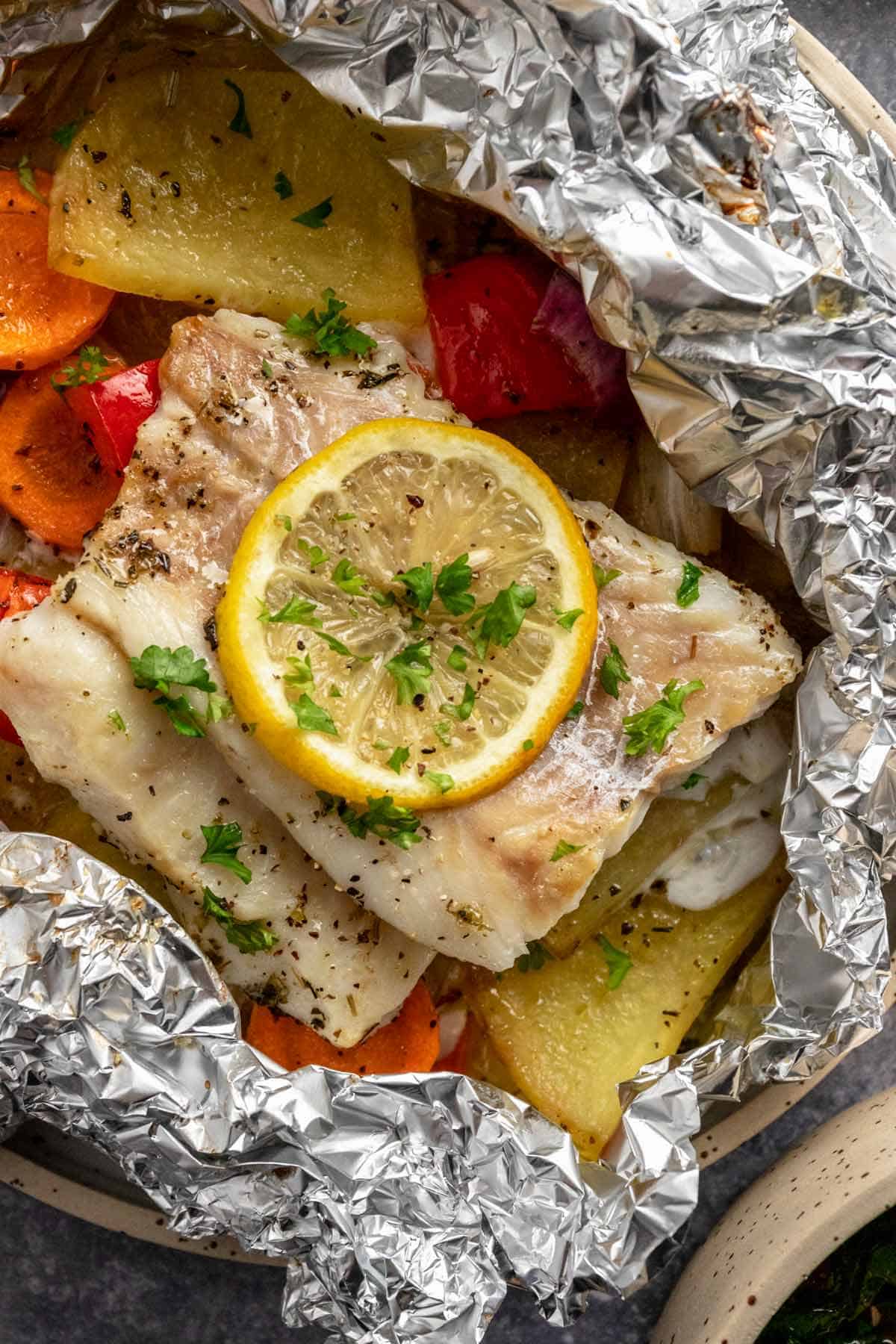 Achieve perfectly succulent and tender pan-seared pork chops with a delightful golden crust on both sides.
The moist pork chops are seasoned simply with dried herbs, offering a flavorful umami experience.
Use the pan drippings and flour to make a delicious pan sauce that can be enjoyed alongside your chops and a side serving of scrumptious cabbage steaks.
Or try these 9-minute air fryer pork chops instead.
Enjoy a delicious weeknight chicken dinner with tender chicken thighs smothered in a rich garlic mushroom cream sauce.
It's a satisfying main course you'll love pairing with cabbage.
Indulge in the succulent goodness of air-fryer tuna steak marinated in a rich dark sauce.
To complete the dish, it tastes perfect with a side of creamy mashed cauliflower and potatoes or roasted cabbage steaks.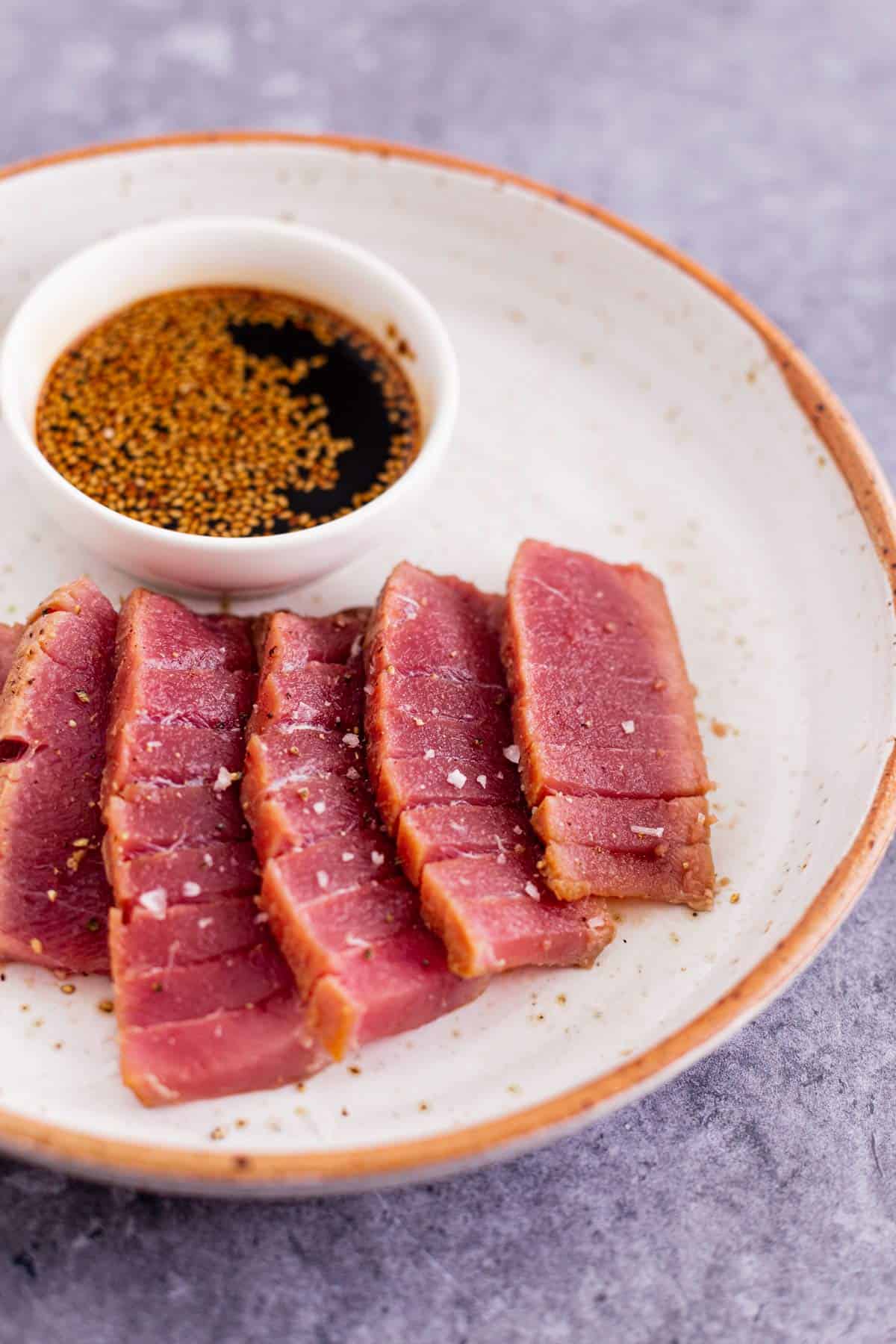 A healthy salad loaded with fresh juicy strawberries, lettuce, and goat cheese. Perfect for summer days and barbecues. You'll love the Strawberry Poppy Seed Dressing.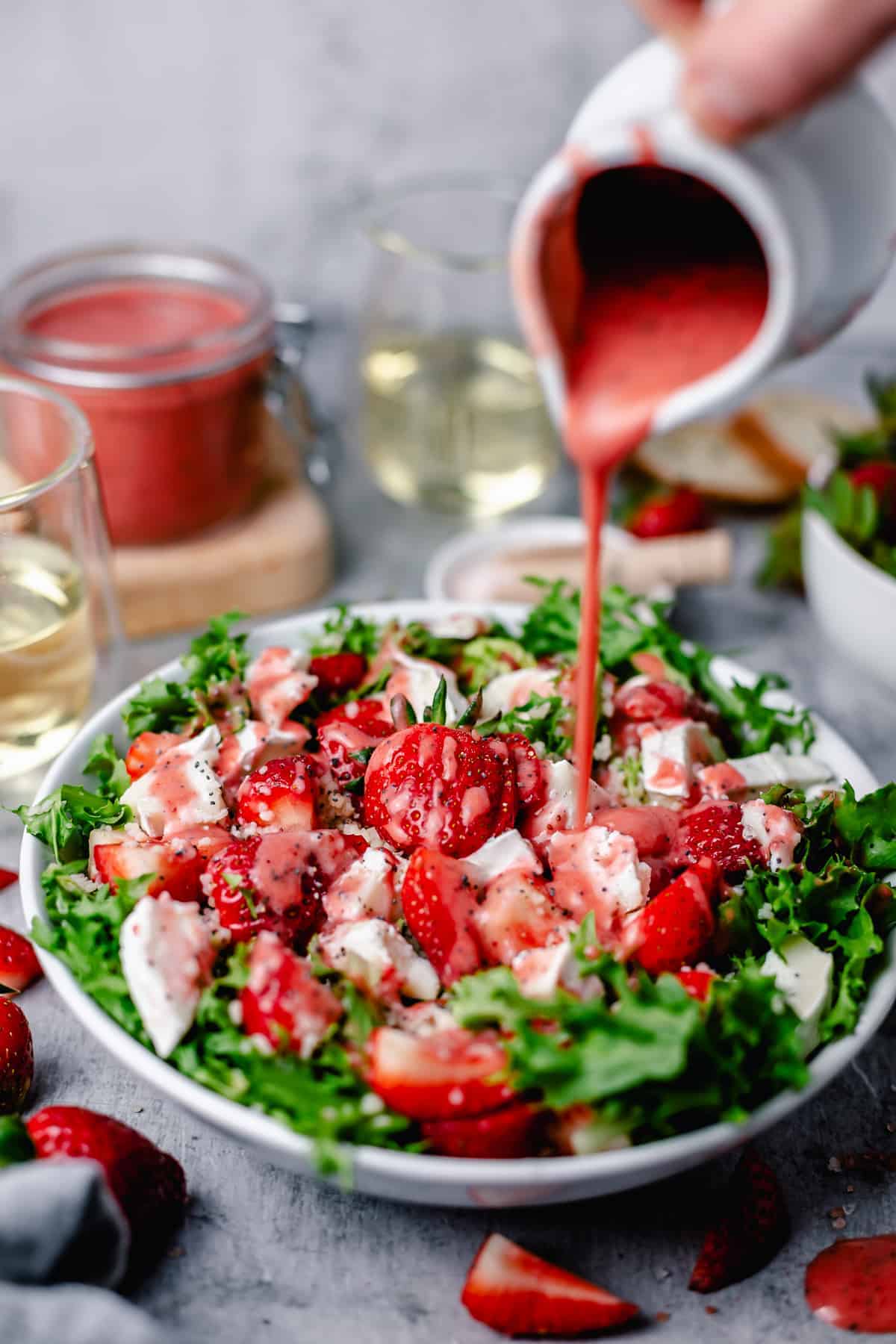 This tender and crispy fried halloumi salad with beetroot is not only nutritious but also enhanced by a delightful Dijon mustard, vinegar, and olive oil dressing.
You can make extra dressing and a drizzle of cabbage steaks!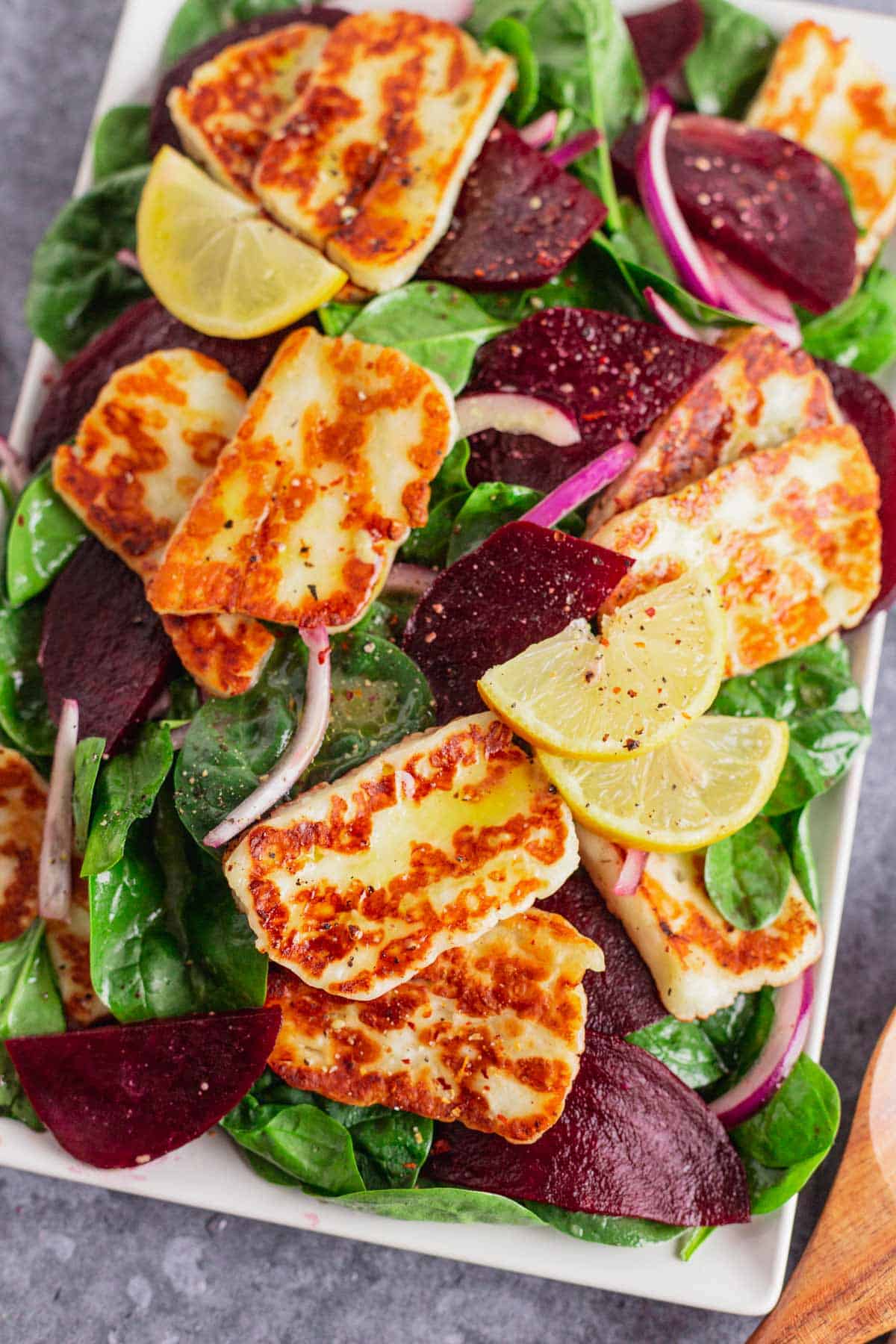 Sautéed asparagus and peas make for a quick and nourishing side dish that can be savored on its own or incorporated into diverse recipes.
We like to serve it with cabbage, Garlic Potatoes and side salads such as Cucumber Onion Salad, Tomato Mozzarella Salad.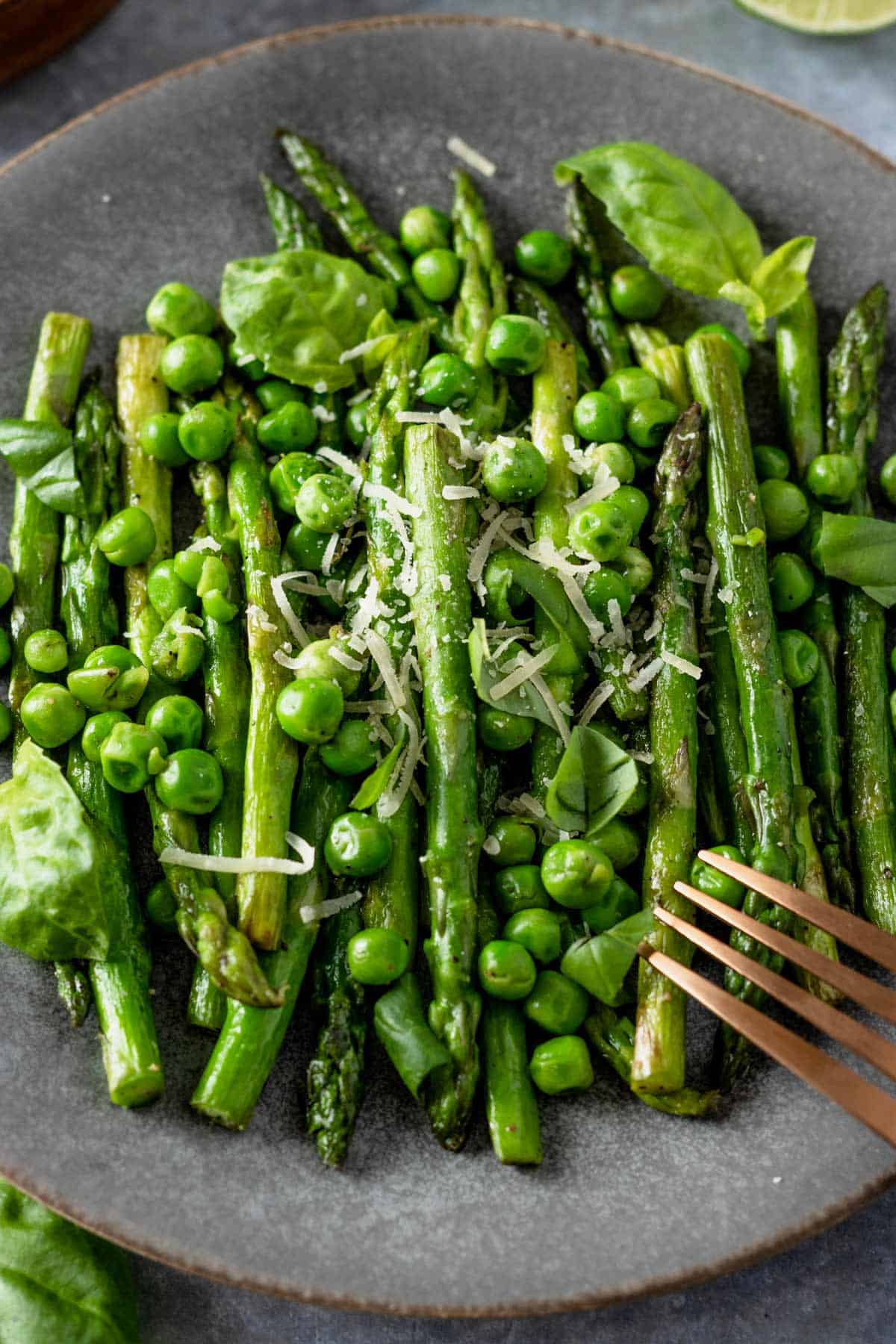 Lemon Asparagus pasta is a well-loved and scrumptious dish that combines a harmonious blend of flavors and essential nutrients, making it an excellent choice for a wholesome weeknight meal.
For a vegetarian meal make it without chicken and enjoy with roasted cabbage.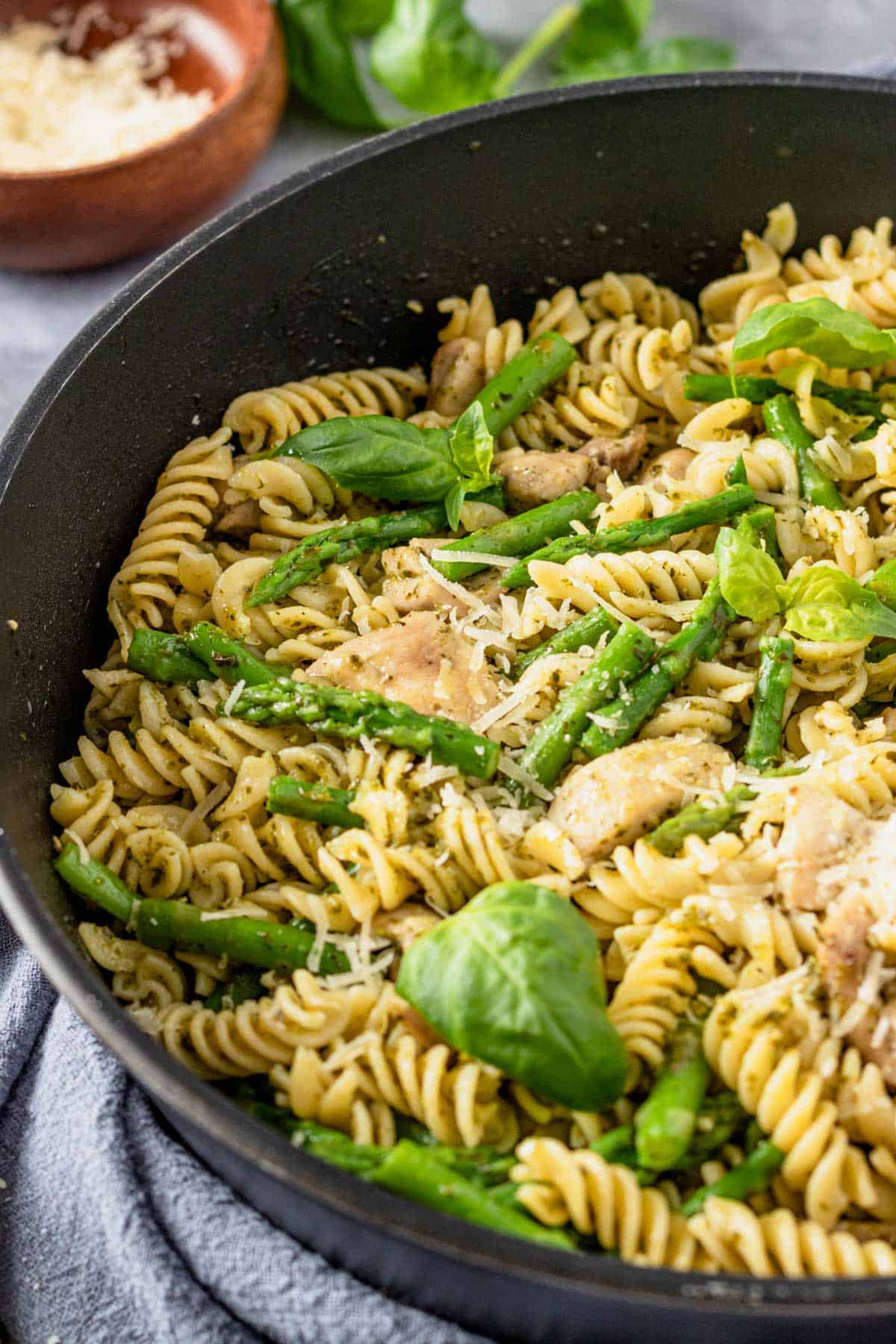 Try this delicious Vegan Chickpea Cauliflower Curry for a quick and creamy weeknight dinner.
Made with crushed tomatoes, chickpeas, cauliflower, garlic, onions, coconut milk, and a blend of flavorful spices, it's a mouthwatering delight.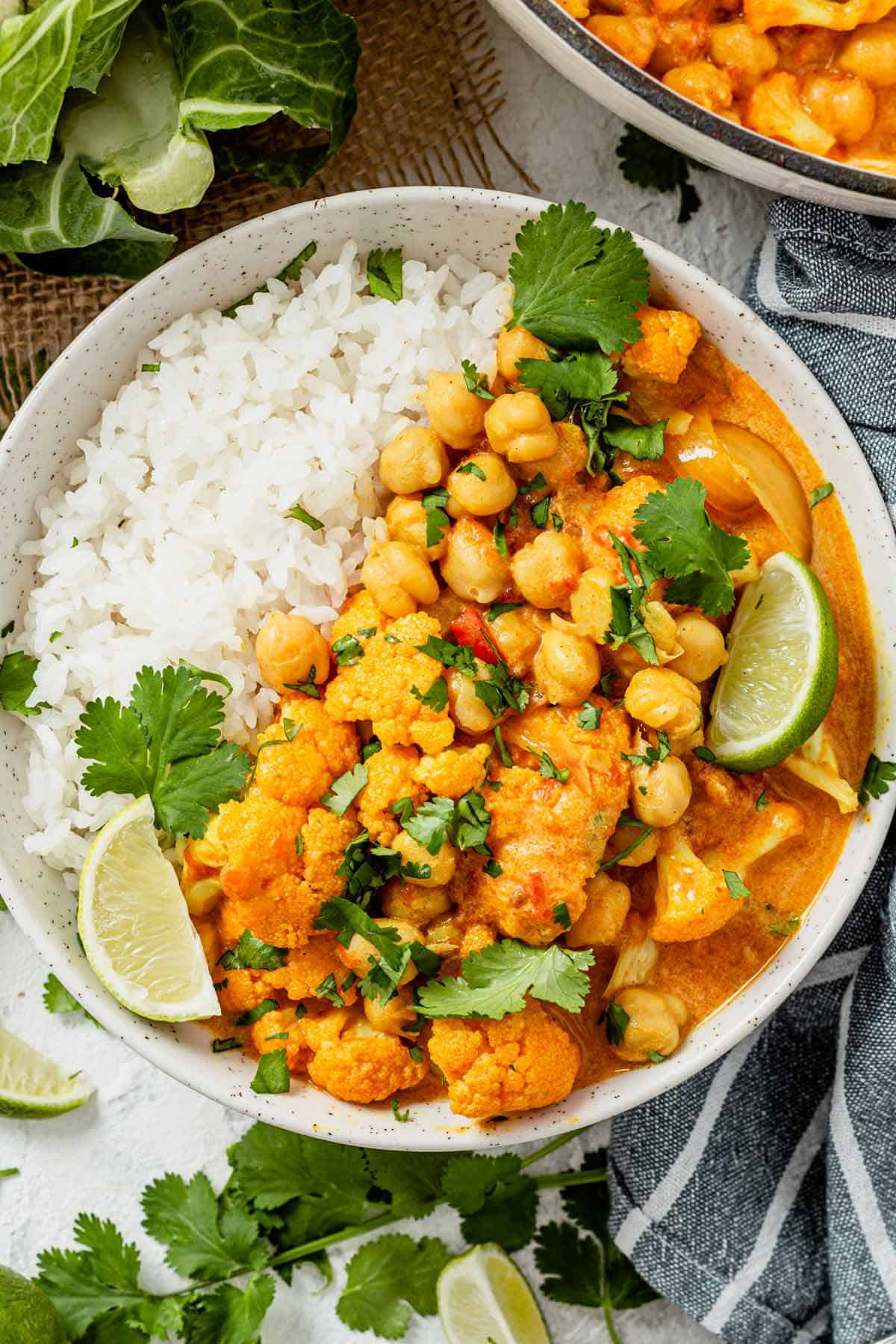 Cauliflower is coated in olive oil, Italian seasoning, and aromatic powders, this simple recipe transforms bland cauliflower into a crispy delight.
It's perfect to combine with cabbage as a part of vegetarian meal.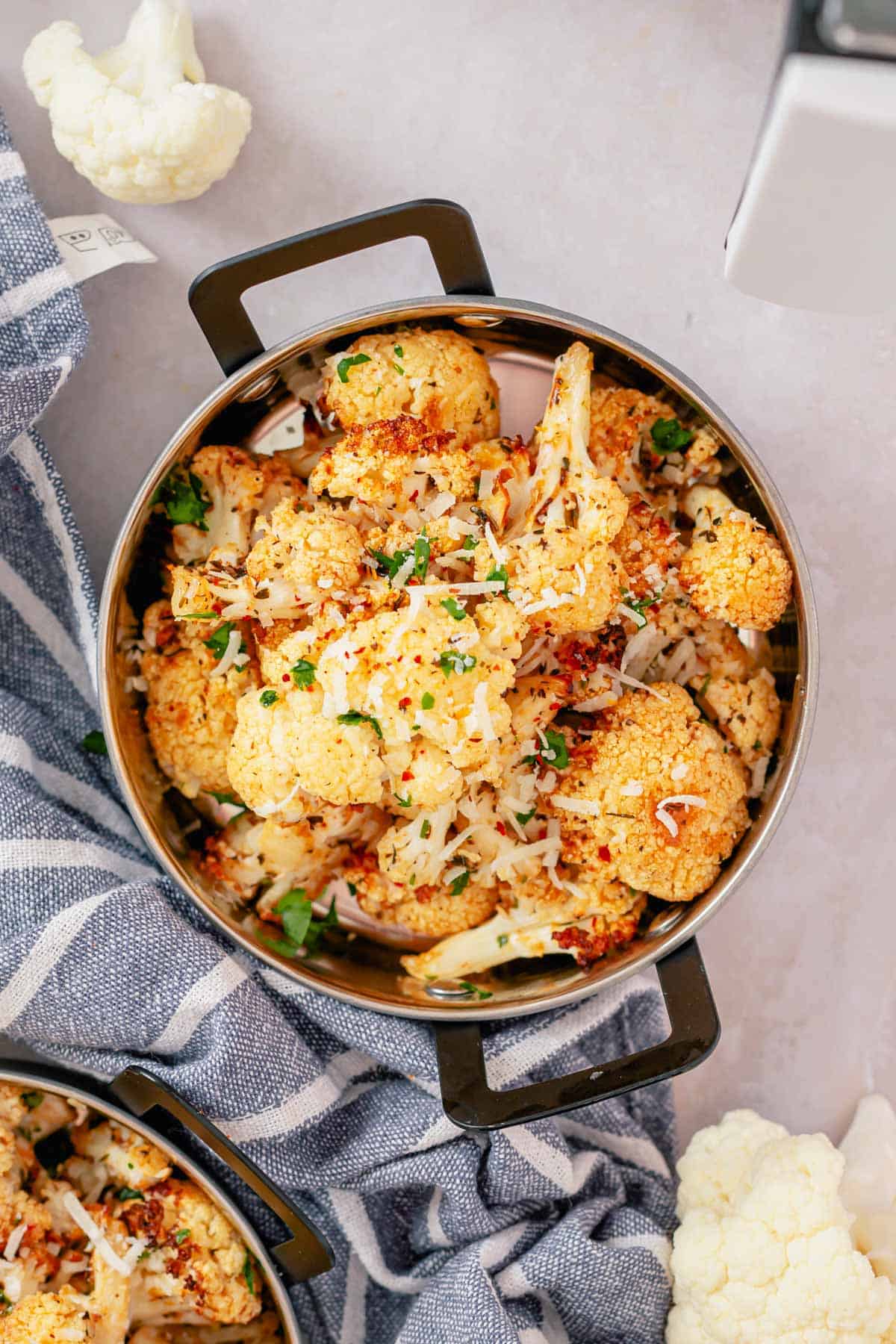 Whip up a delicious BBQ Pork Fried Rice in no time with this quick skillet recipe.
Whether you use pork tenderloin or leftover slow cooker pork ribs, the result is a flavorful combination of sweet and spicy.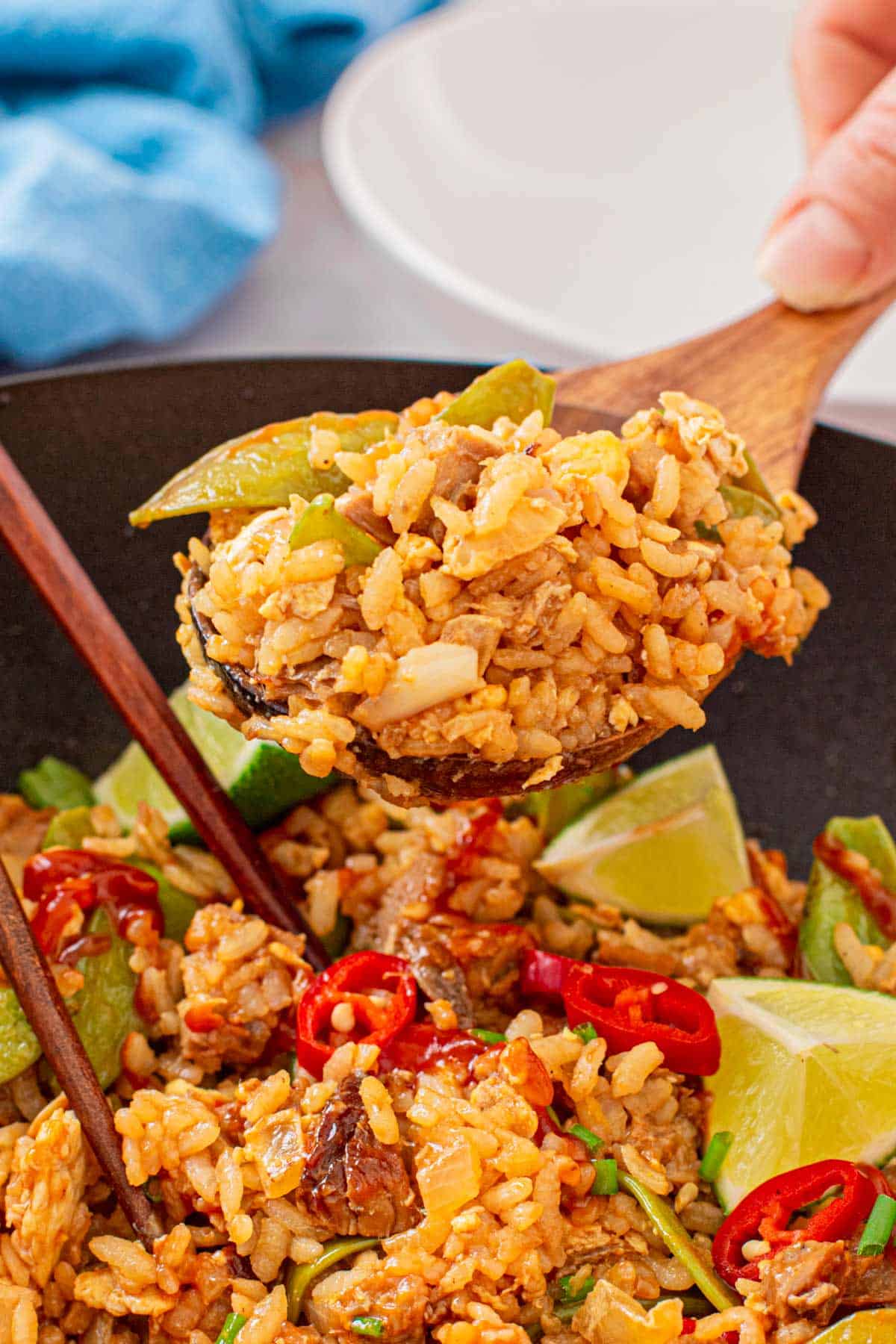 Lime Cilantro Rice is a refreshing and fluffy rice dish infused with zesty lime and cilantro.
This versatile side dish complements many dishes and pairs perfectly with cabbage. Simply delicious!
Brussels Sprouts which is also a low-carb cruciferous vegetable like cabbage and when prepared the right way is loaded with a bunch of flavor!
Serve them alongside a homemade and healthy chipotle aioli for an extra burst of flavor.
Whip up a satisfying bowl of homemade Potato Mushroom Soup that's packed with rich, earthy flavors.
This creamy soup is a breeze to make from scratch, taking just 30-35 minutes on the stovetop.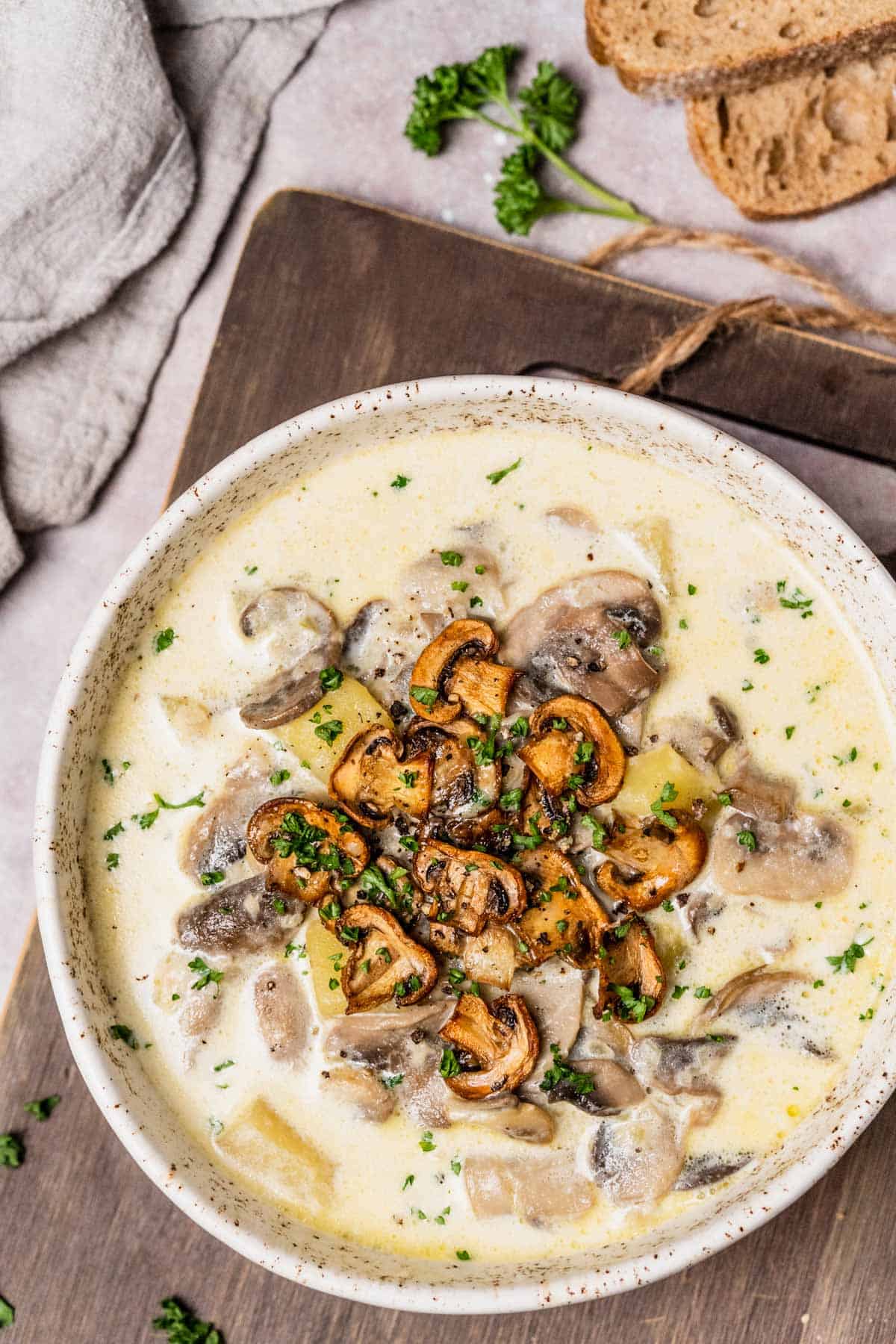 Savor the vibrant flavors of Mediterranean Pasta Salad With Chickpeas - a delightful blend of colorful pasta, chickpeas, fresh veggies, olives, and feta.
Tossed in a simple homemade honey mustard salad dressing, will taste delicious on cabbage steaks too!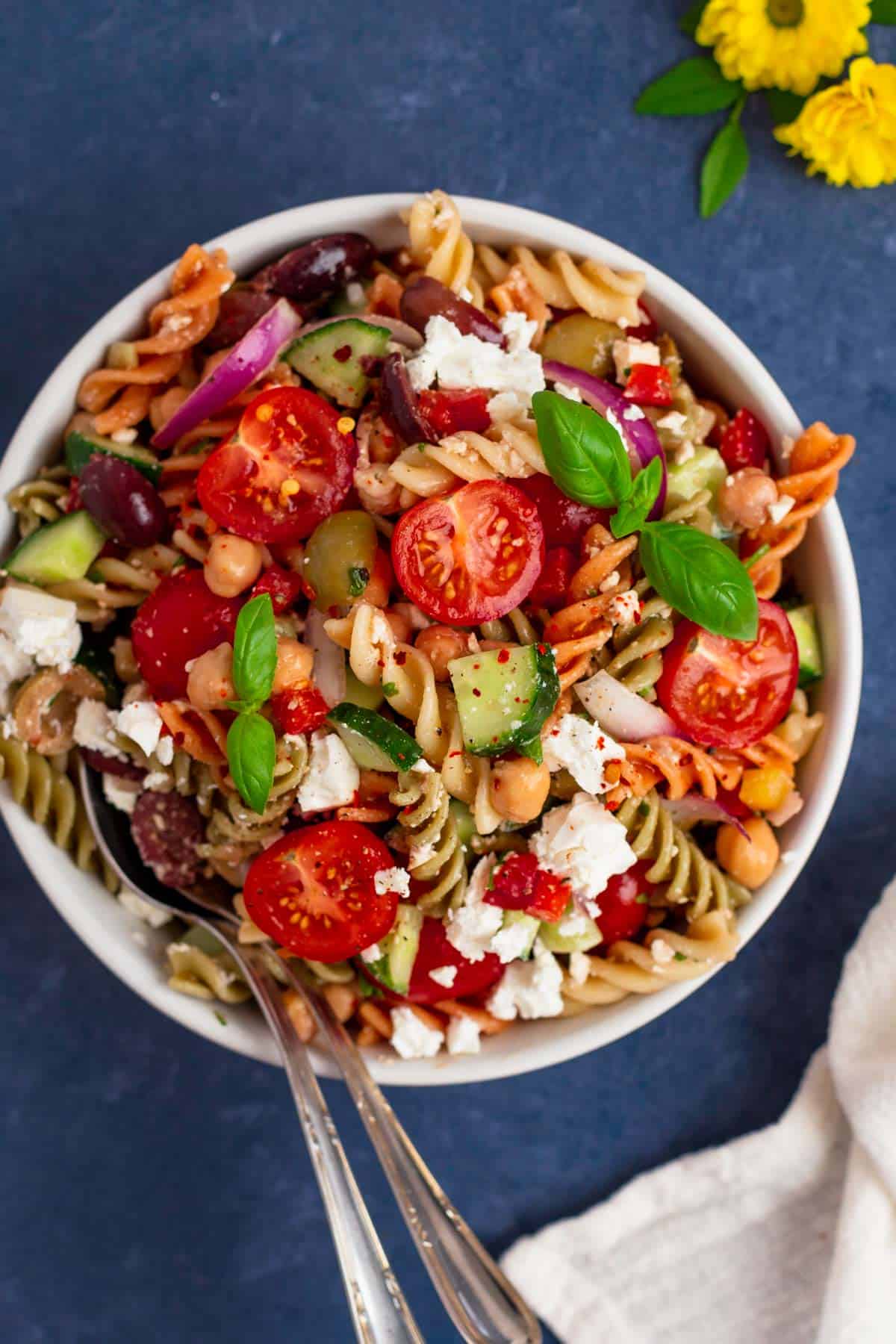 Indulge in potato latkes, creamy potato pancakes with a delectably crispy pan-fried exterior.
These latkes combine the best of hash browns and pancakes, making them a mouthwatering addition to your cabbage steaks.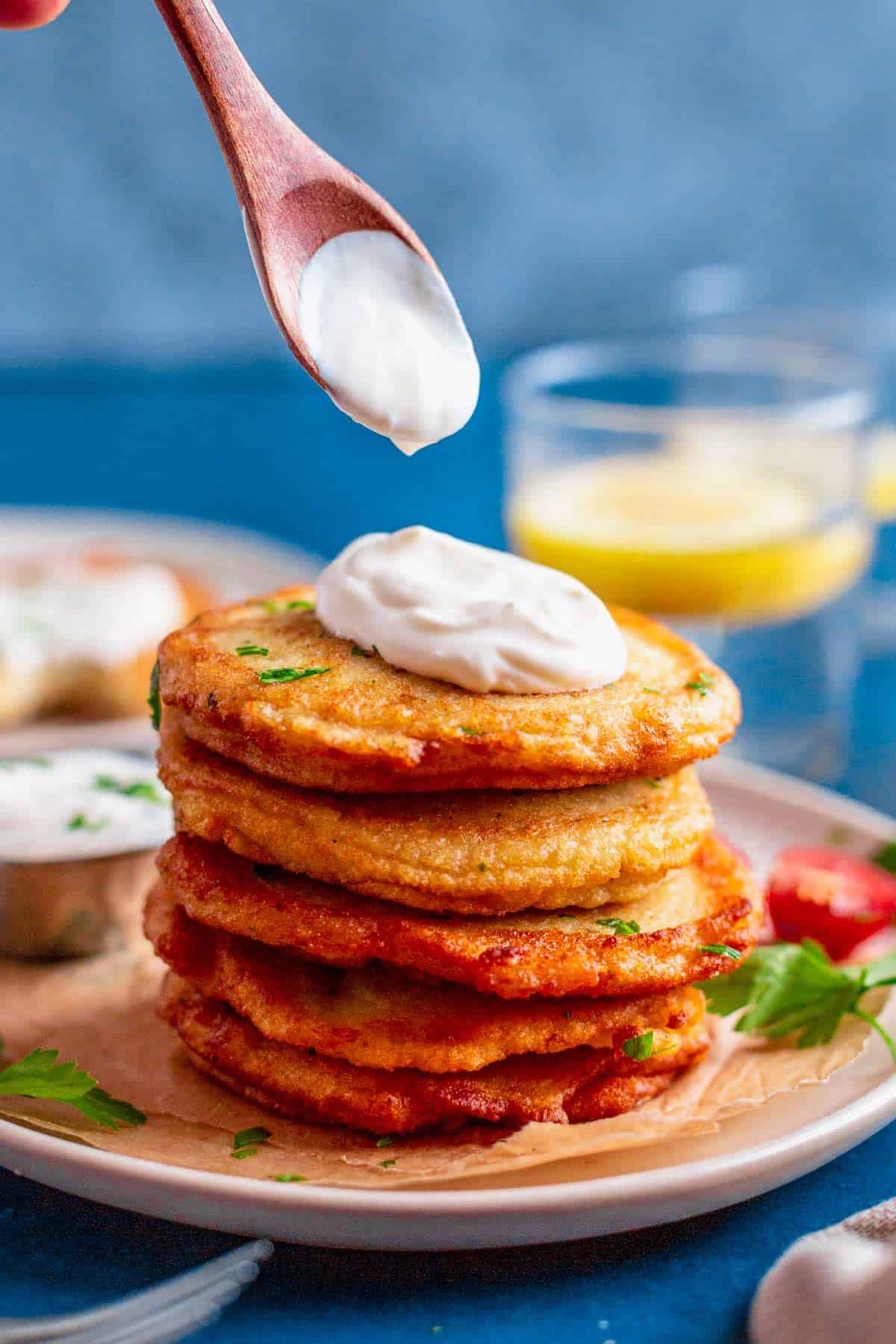 Enjoy these easy and delicious cream cheese-stuffed mushrooms - an appetizing recipe for any occasion.
Oven-baked to perfection, they are soy-free, vegetarian, and gluten-free, making them a versatile and satisfying choice to pair with many dishes.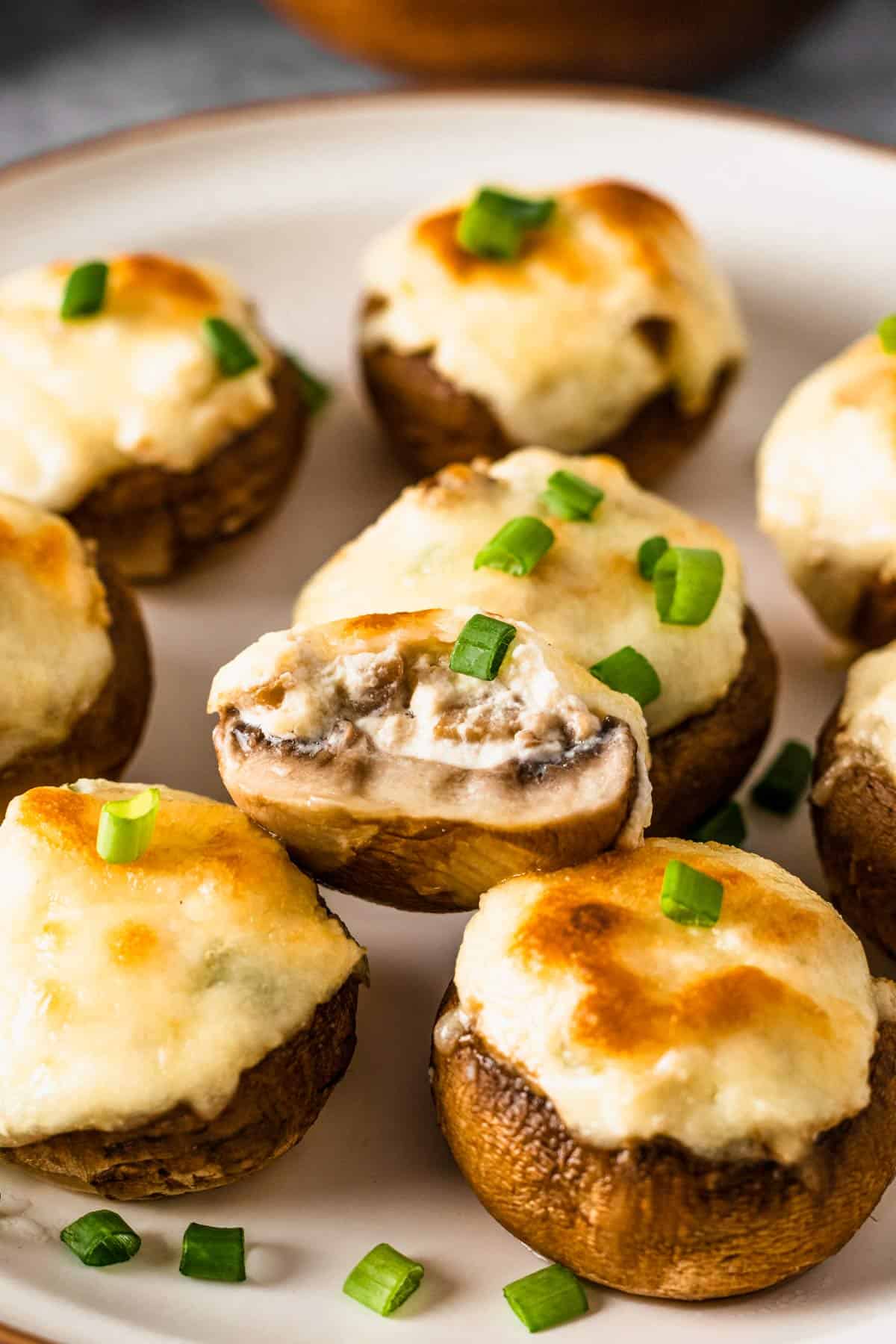 Savor the tender and delicious Veggie Kabobs cooked in the oven, marinated with a simple blend of herbs that anyone can whip up.
These kabobs boast vibrant colors and flavors, making them a perfect side dish for any summer meal.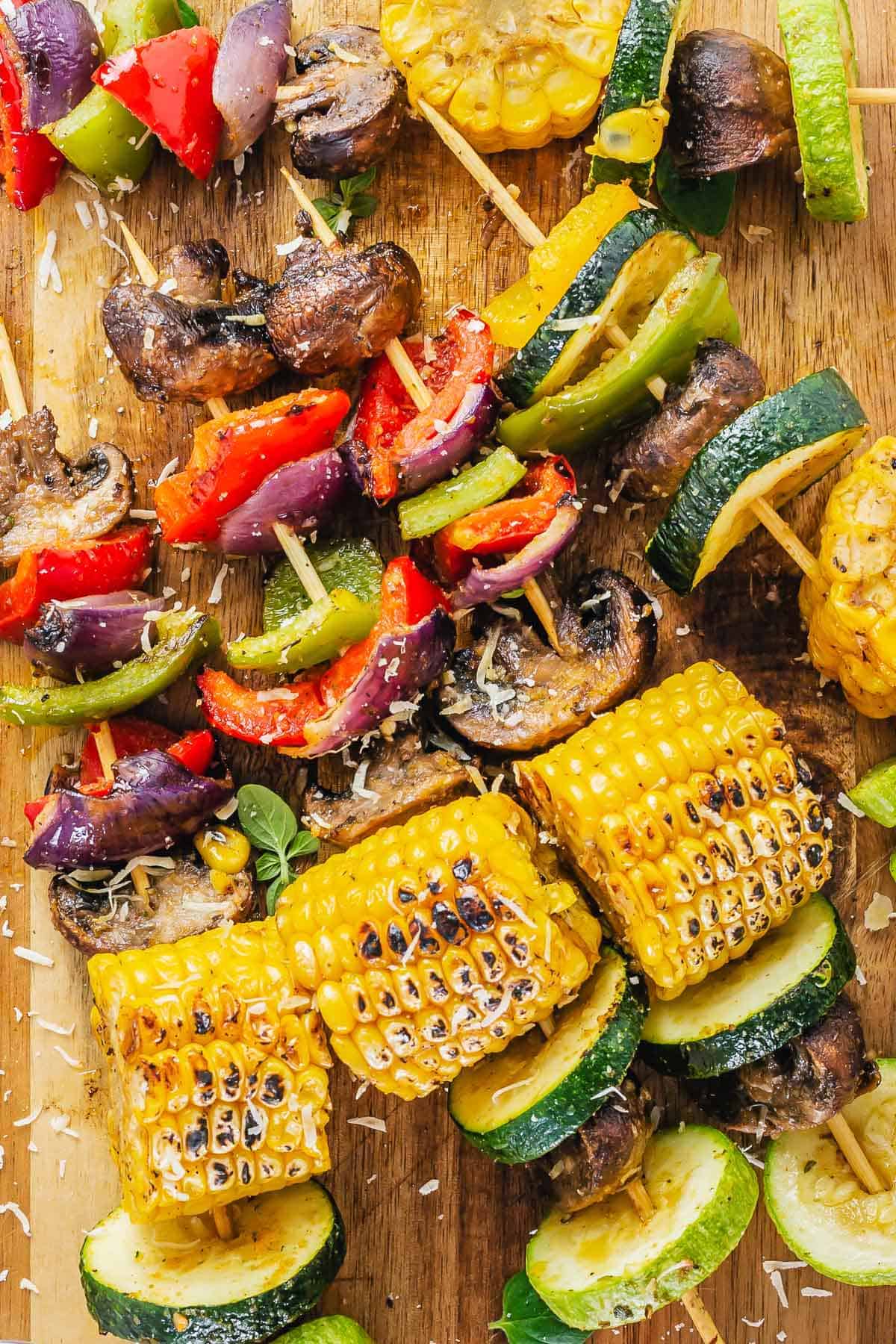 Savor the deliciousness of a crunchy and flavorful tofu veggie stir fry - a perfect easy midweek meal!
With a mouth-watering blend of Thai flavors, crispy tofu, and a variety of veggies, this dish is simply perfect.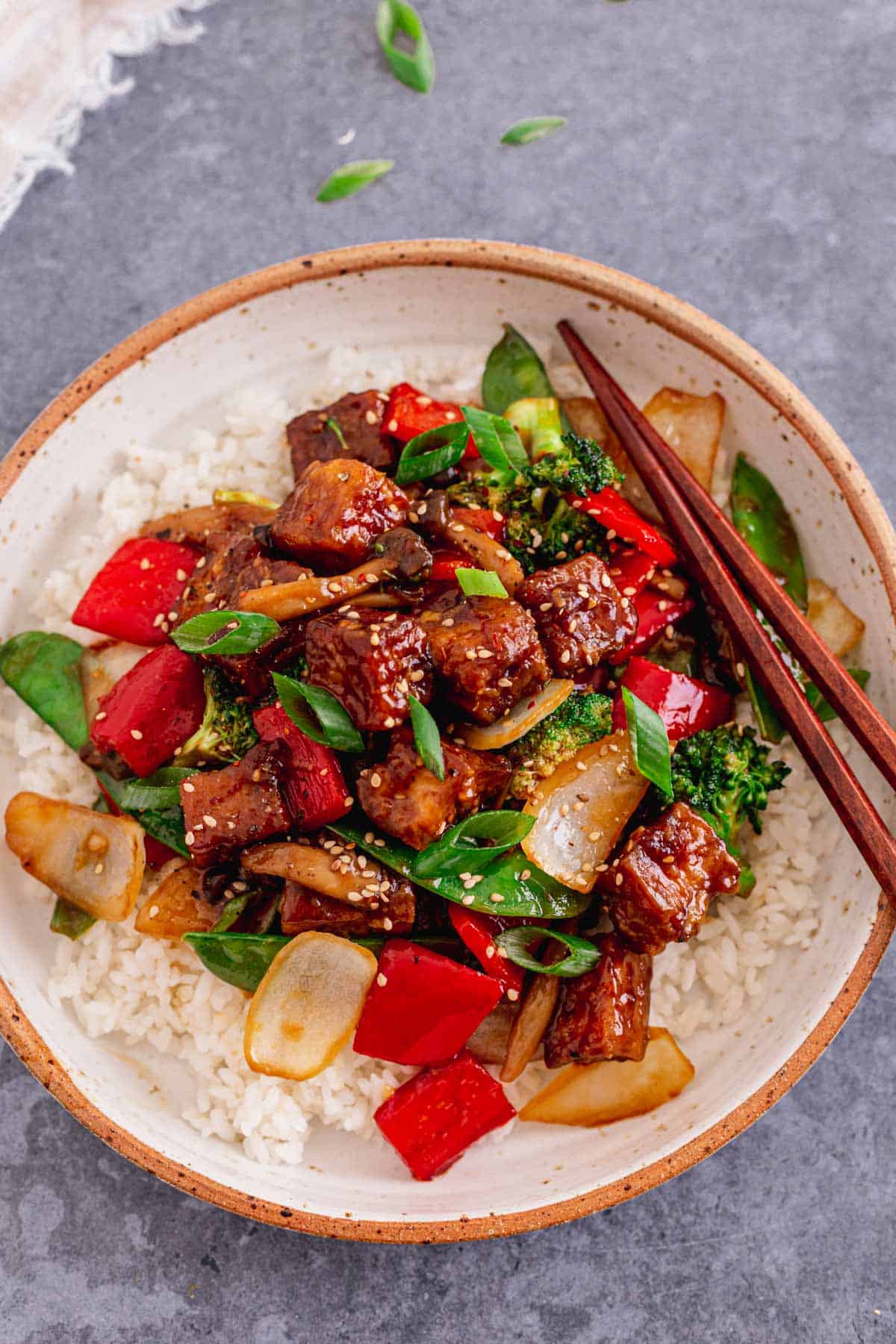 Savor the flavors of a comforting and hassle-free Tomato Eggplant Pasta meal.
This easy vegetable pasta features tender garlicky eggplant bites, aromatic herbs, vibrant bell peppers, and a delicious tomato sauce.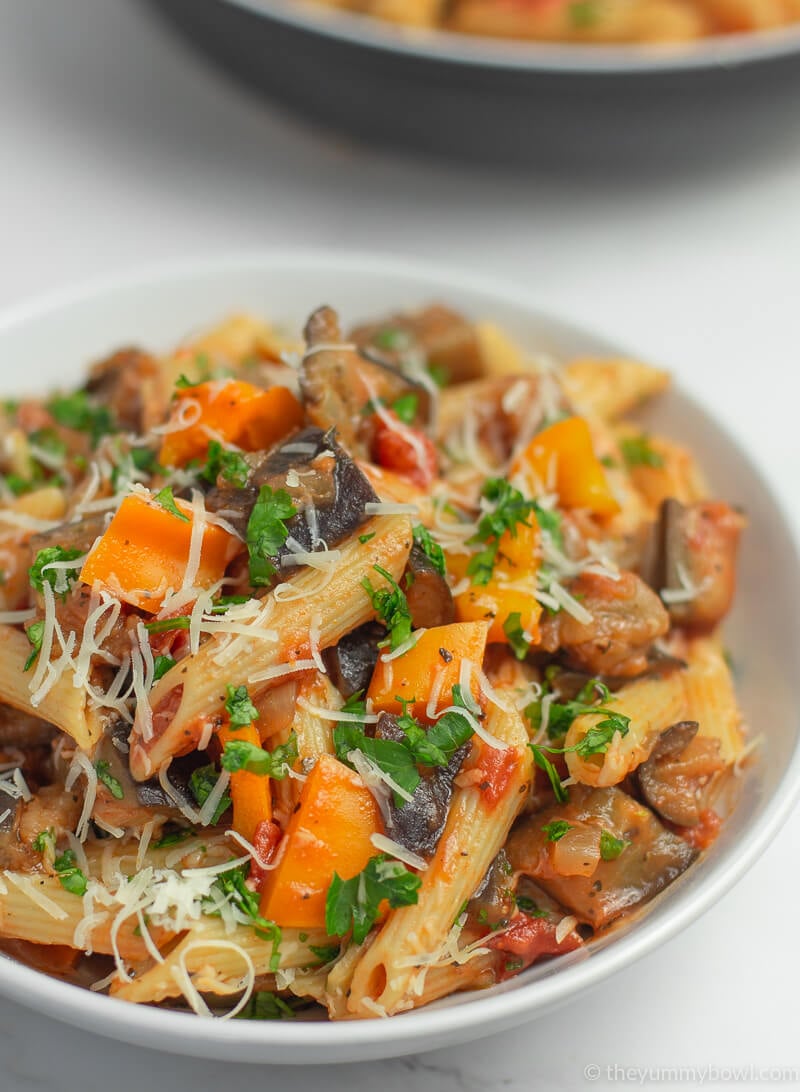 Cold Roast Beef Sandwich is a delicious and quick meal idea consisting of sliced baguettes loaded with layers of creamy mayonnaise, arugula, truffle oil, thinly sliced roast beef, shaved Parmesan, and chopped nuts.
A delicious recipe from Cookrita.
Note for GF: to make it gluten free friendly, use your favorite GF bread, ciabatta, burger buns.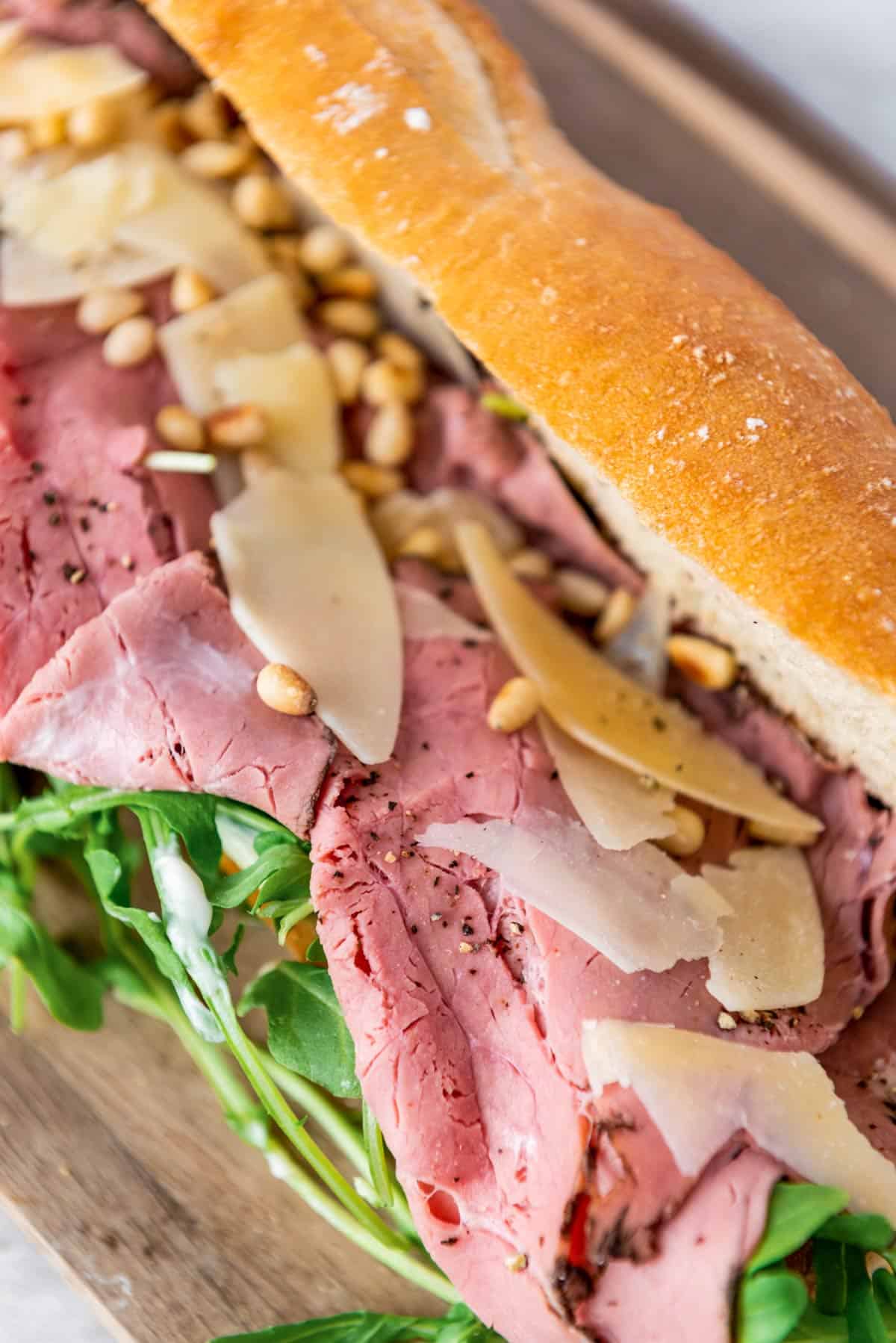 Shrimp is cooked with Cajun seasoning, juicy smoked sausage, and creamy tomato sauce, it's perfectly combined with pasta, cream cheese, and Parmesan cheese.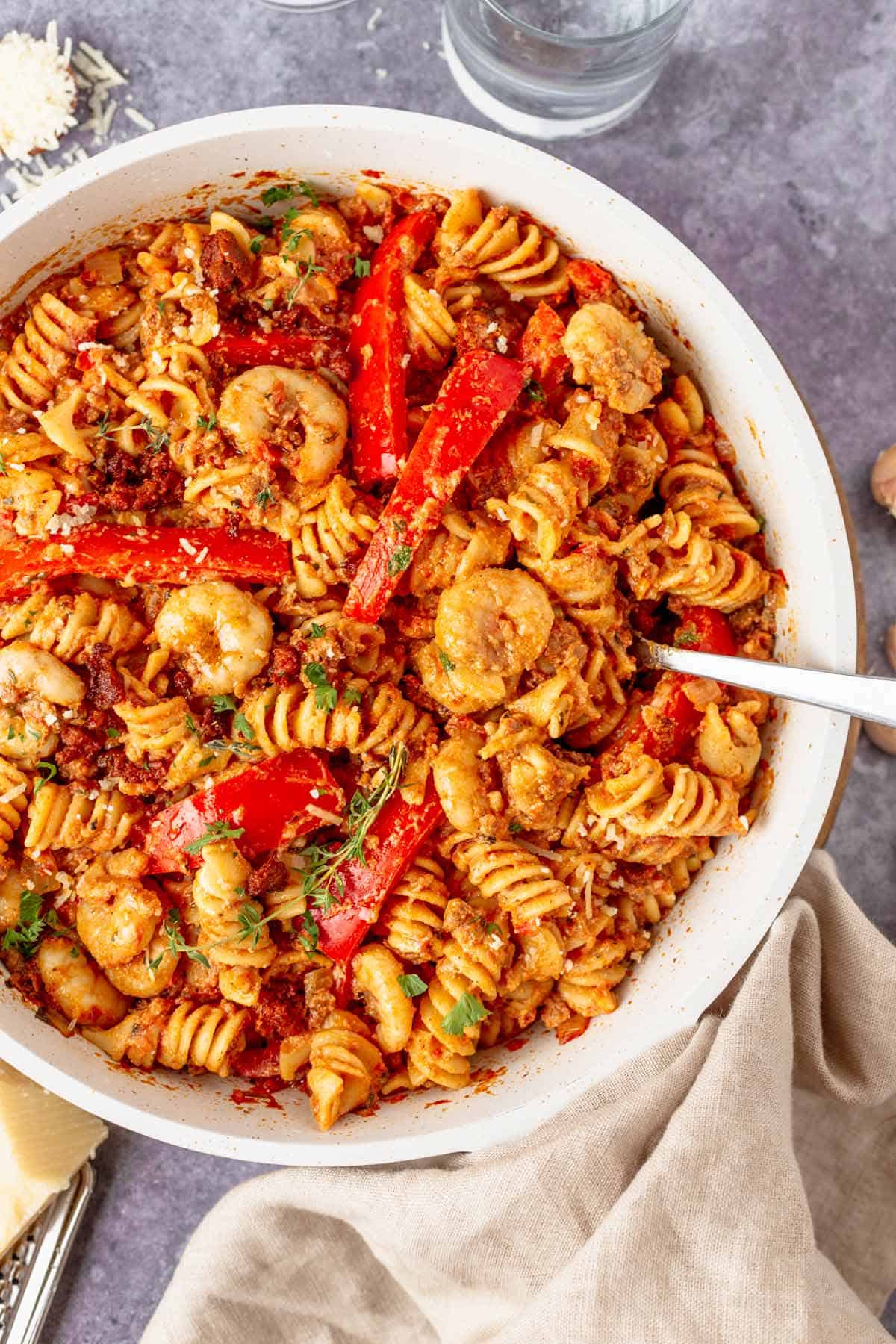 Enjoy the creamy and fluffy goodness of Crock Pot Mashed Potatoes.
Potatoes are slow-cooked in a flavorful broth, then mashed with sour cream, and butter, and seasoned to perfection.
Perfect for summer potlucks, this slow cooker pulled beef recipe is made easily and turns out beautiful every time.
Serve it with sandwiches, mashed potatoes and a side portion of roasted cabbage. True and tested recipe by Cookrita.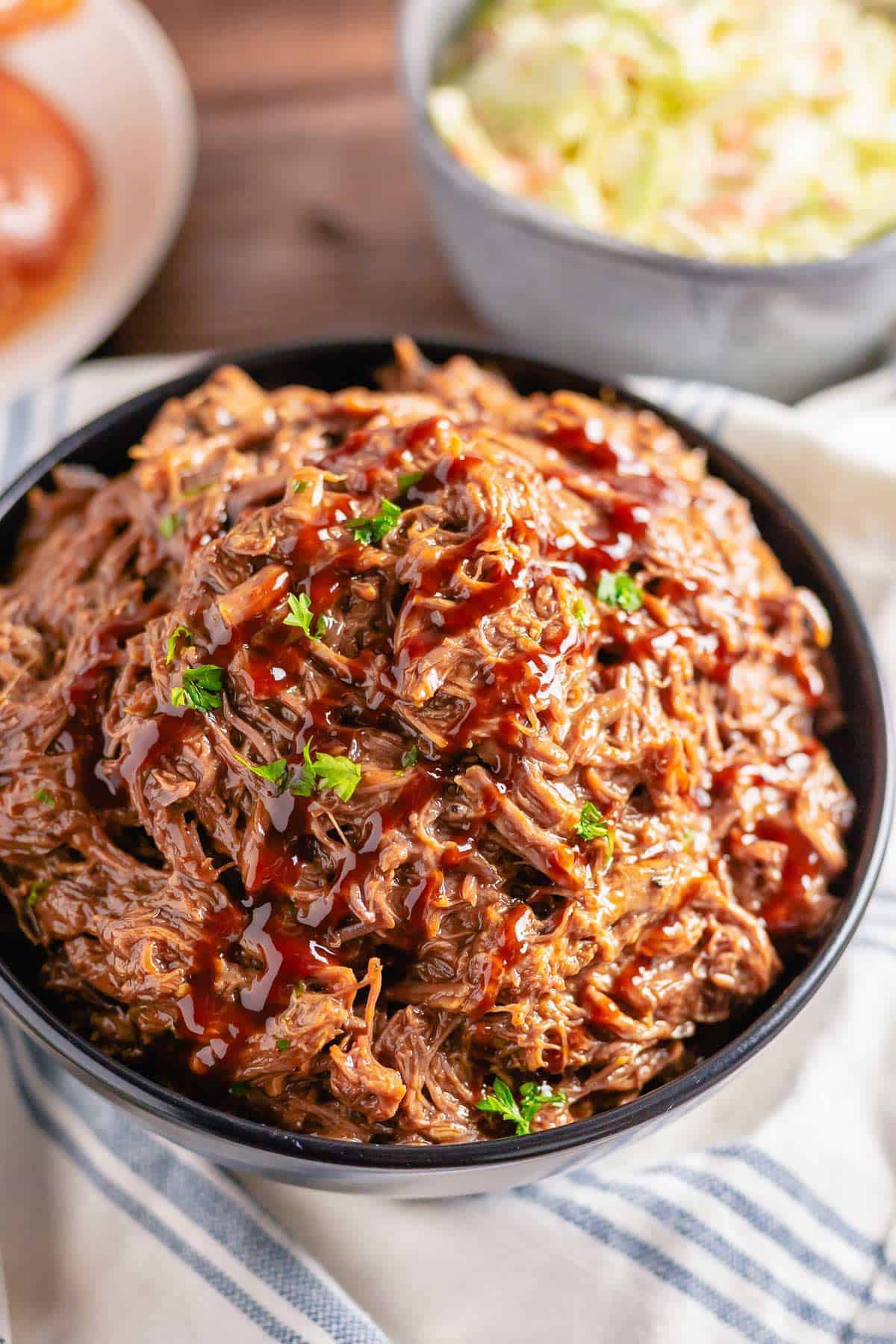 Tender shredded chicken is generously coated in a luscious sauce made with sour cream and a secret ingredient that takes it to the next level of deliciousness.
Cooking for a crowd and want to wow them? This Chili Cheese Dog Casserole is fully customizable to every taste and can be made spicy or less spicy depending on if you're making this for kids.
Delicious Recipe by Cookrita.
Note for GF: you'll have to swap out a couple ingredients to make it gluten-free friendly.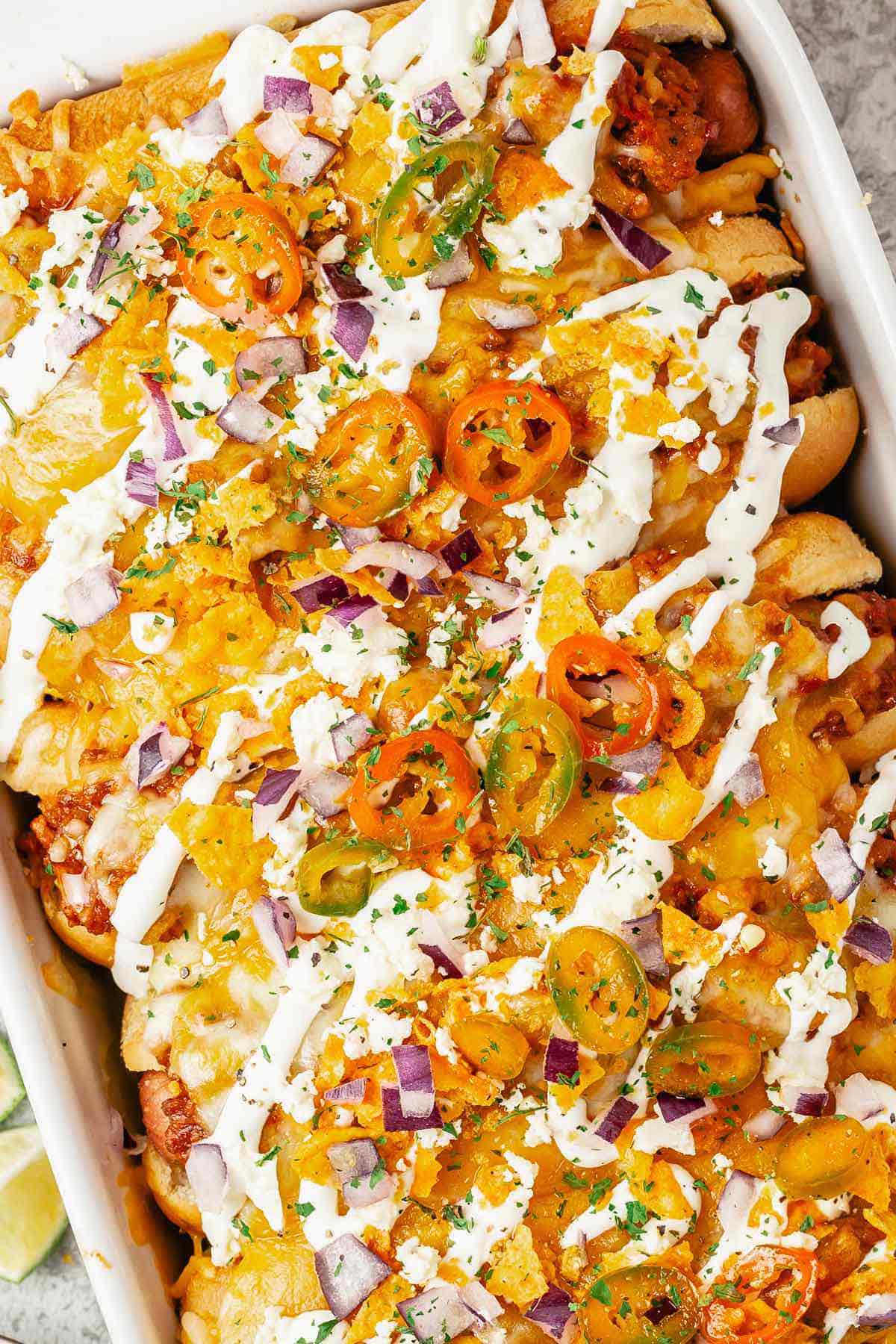 Simply coat carrot pieces with a mixture of honey, olive oil, rosemary, salt, and pepper, then let the air fryer work its magic.
These deliciously glazed carrots perfectly complement a variety of main dishes.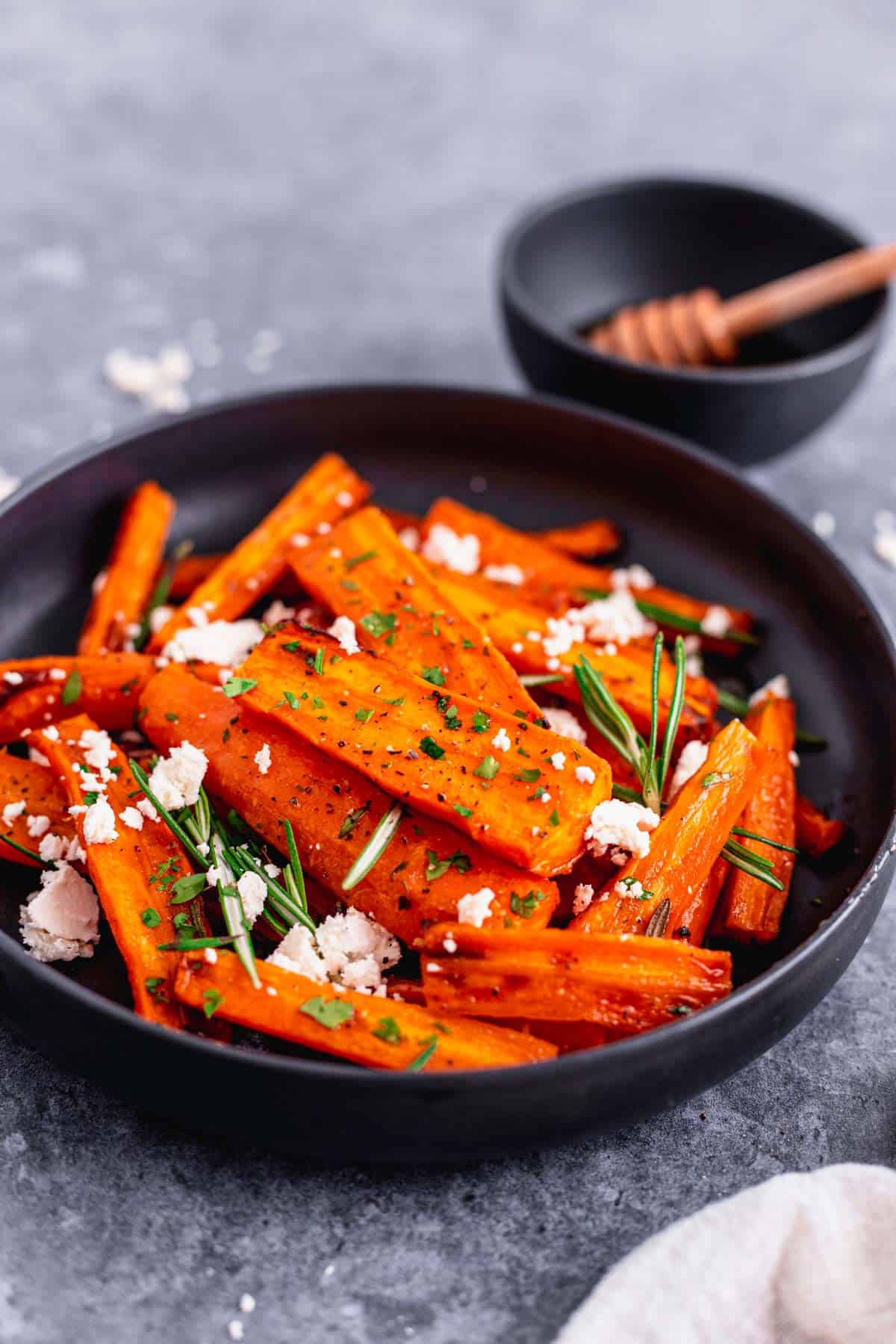 Achieve fall-apart tenderness by slow cooking the ribs, generously basting them with sauce, and briefly transferring them to the oven for caramelization and beautiful char.
Juicy salmon patty with fresh seasonings, topped with greens, red onion, tomato, and spicy mayo.
Burgers and cabbage served together will taste delicious!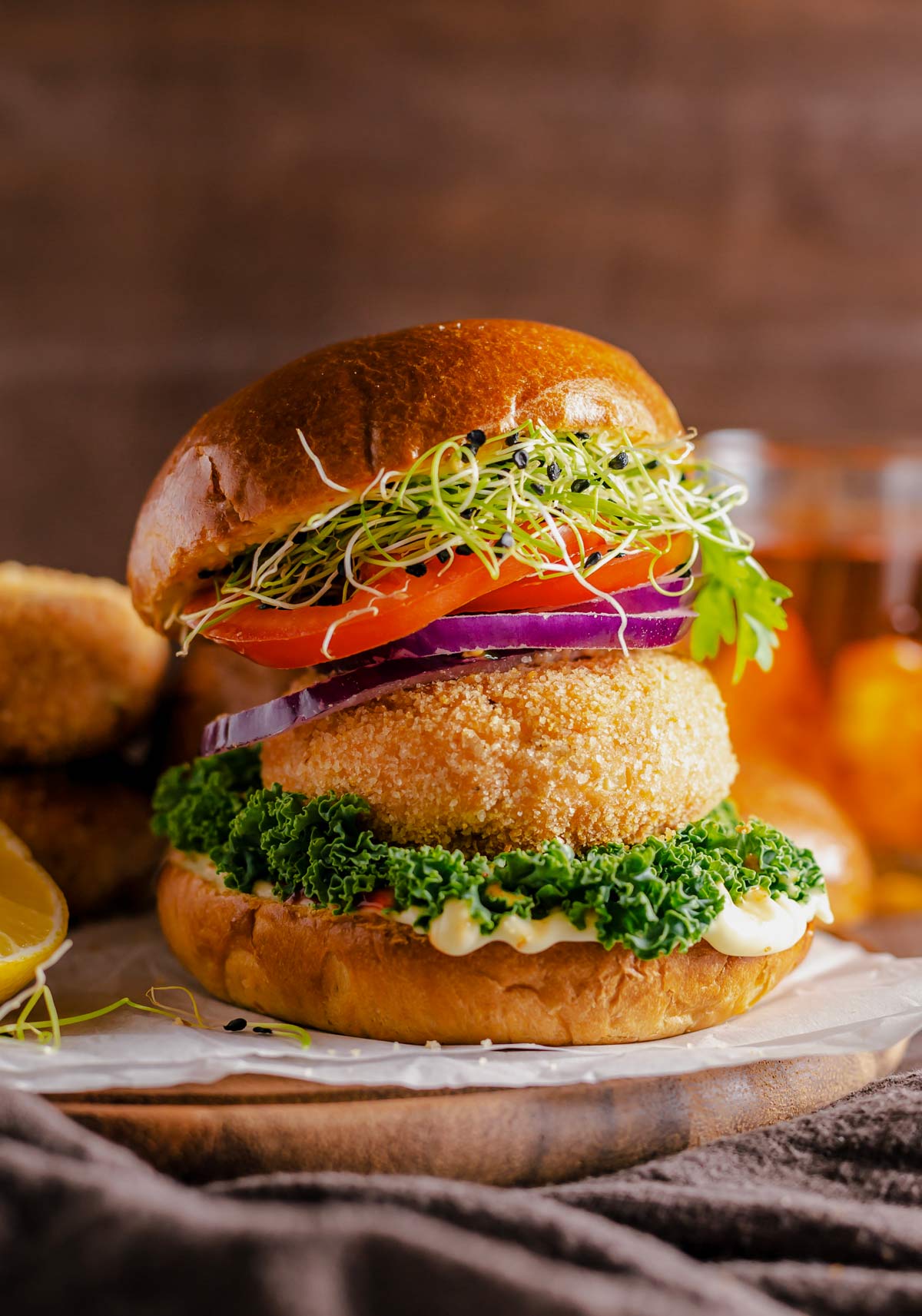 These panko sandwiches are quick and easy to make.
Just a little over 30 minutes and you can enjoy juicy and crispy chicken filets nestled between soft burger buns or ciabatta bread.
It comes with a delicious mustard sauce that will go amazing with cabbage steaks too.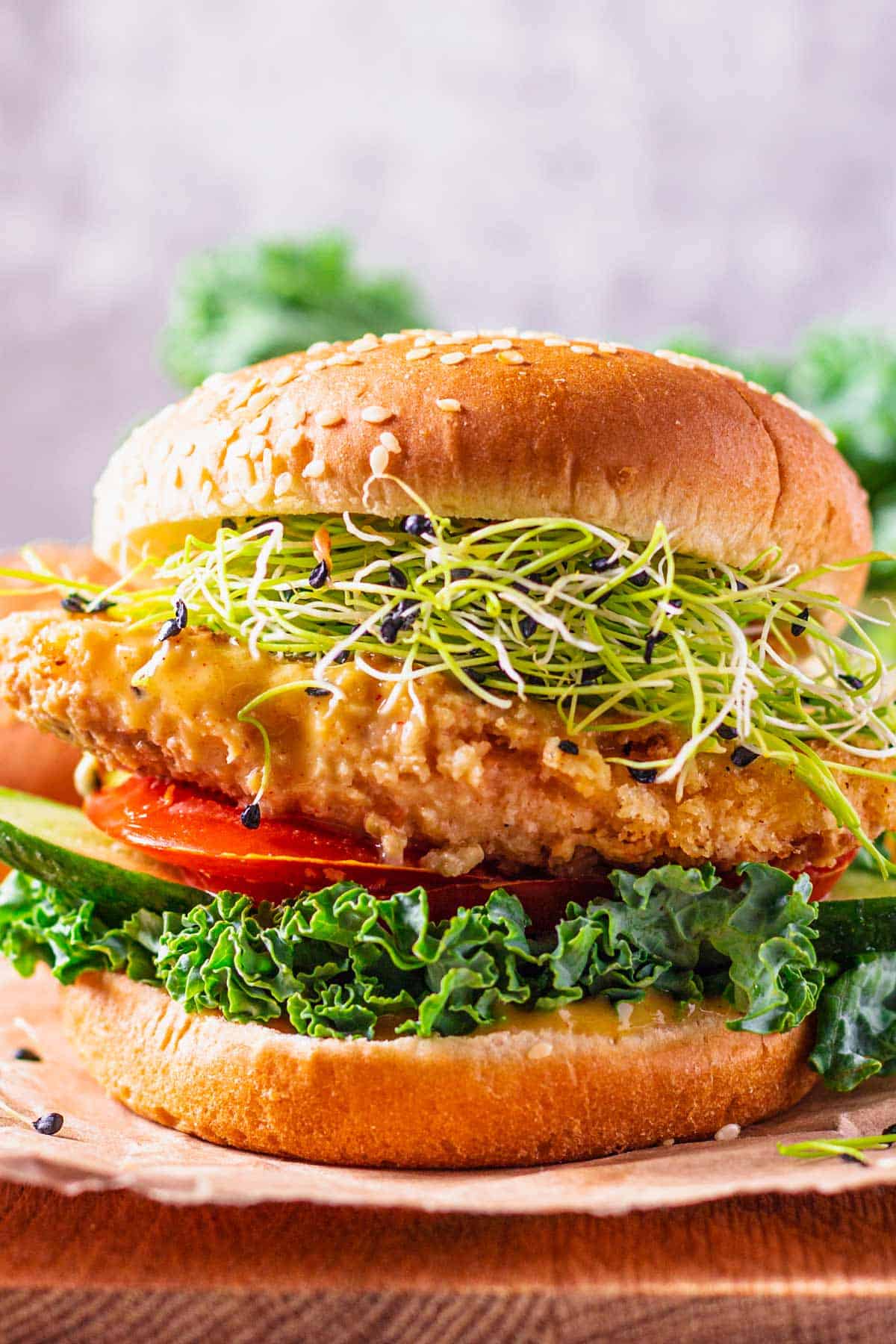 Say goodbye to greasy restaurant appetizers because these homemade fries are a healthier alternative that will have you hooked.
We love them with anything!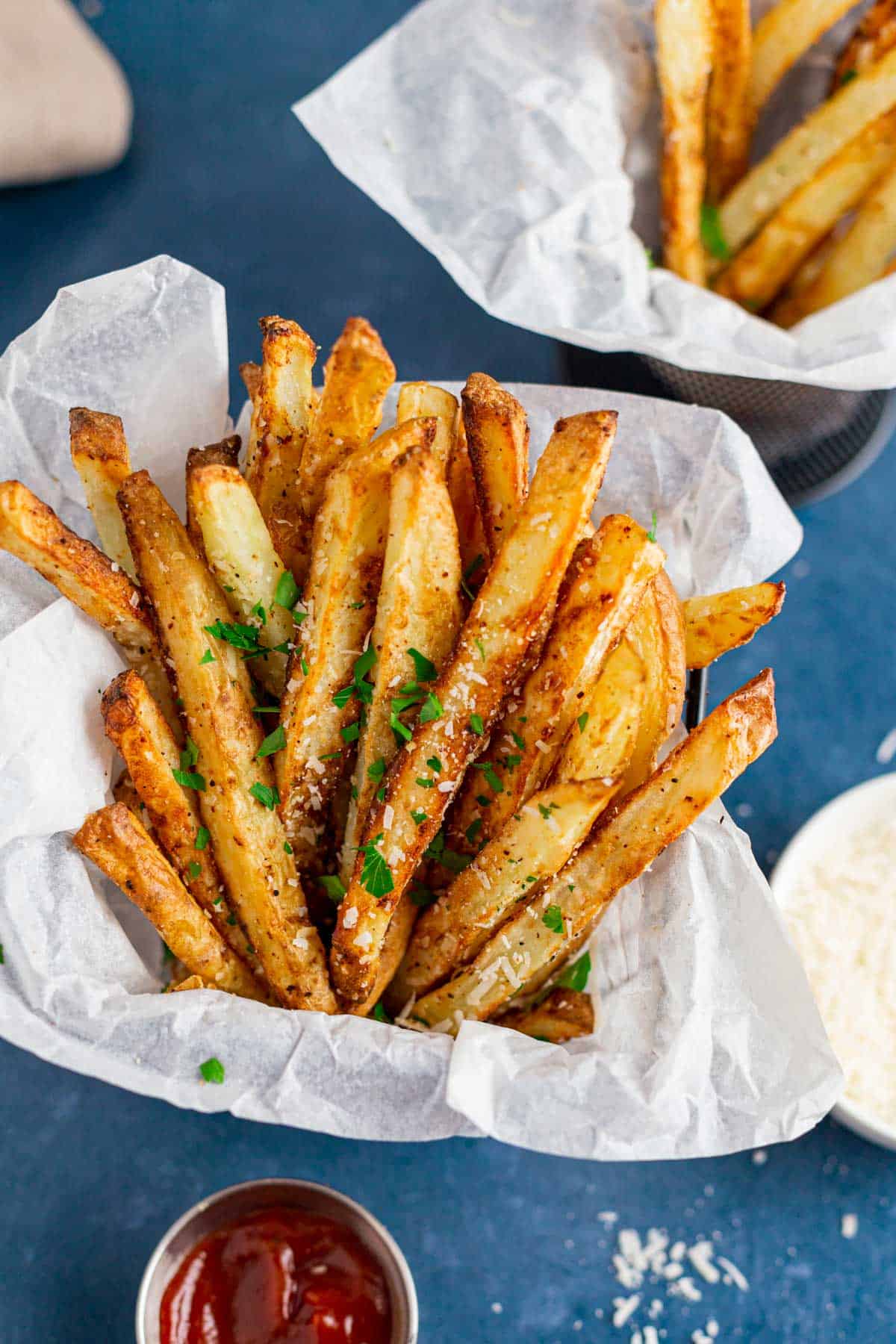 This beef roast is cooked with hearty vegetables low and slow in a crockpot until meat is fork-tender.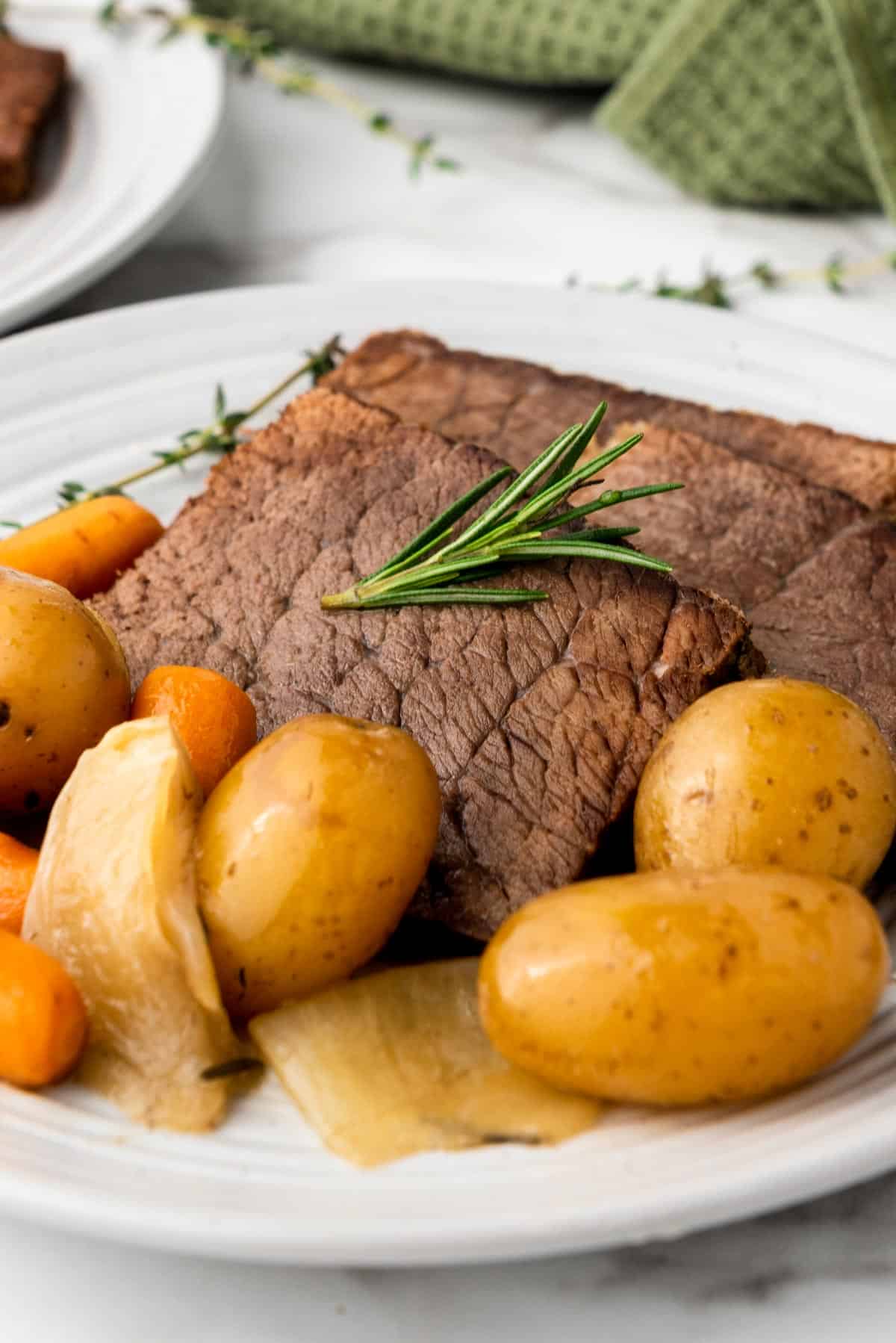 Dressings and Dipping Sauces
You can enjoy cabbage as it is with your favorite dipping sauces.
Chimichurri sauce is a flavorful condiment made with fresh herbs, garlic, vinegar, and a touch of heat.
This sauce is gluten-free, dairy-free, and cilantro-free, making it a versatile and delicious addition to your meals.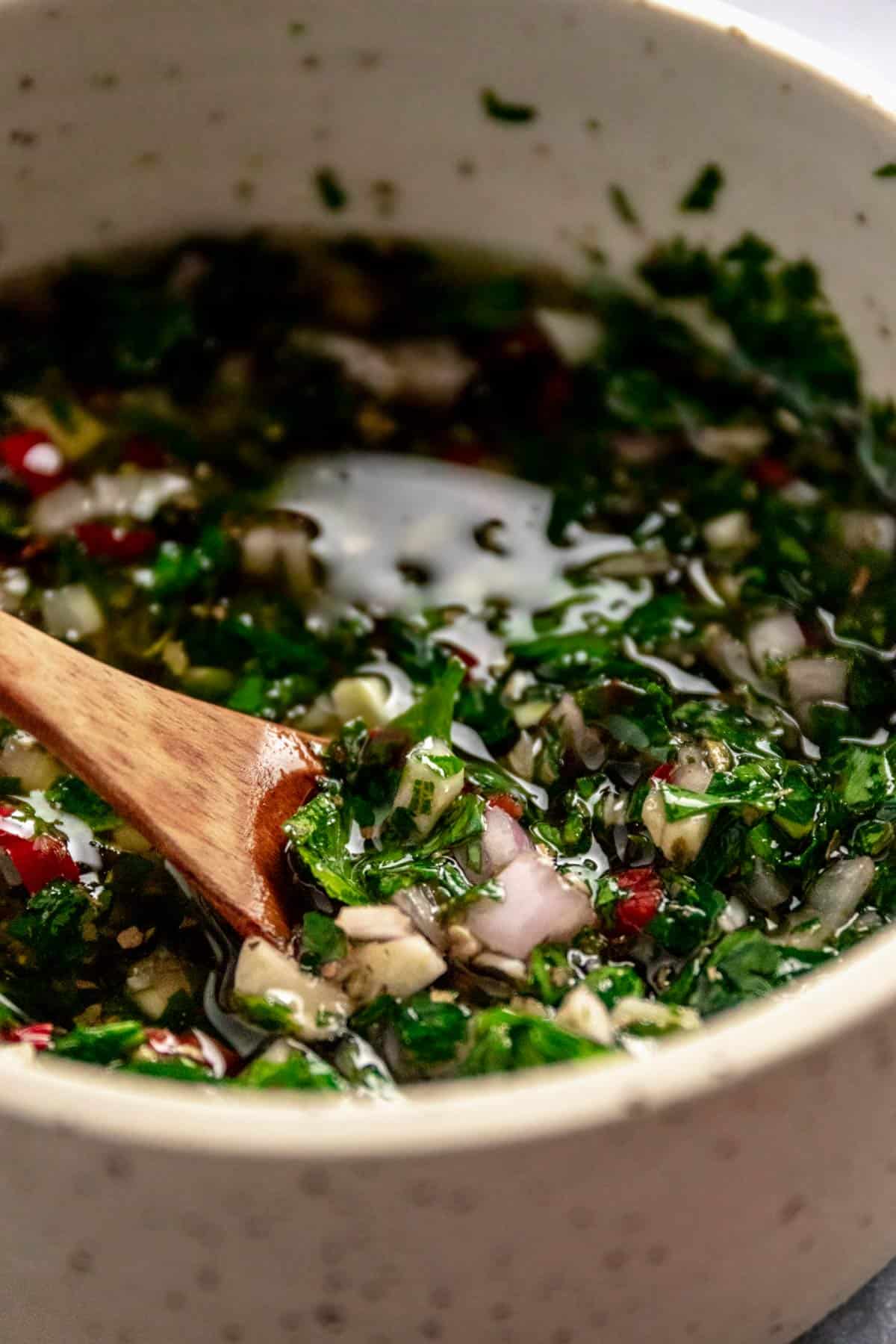 Made with a little spicy addition of jalapenos (which are totally optional) it is delicious when served over fresh veggies, with tacos for a taco night or added to your favorite taco salads.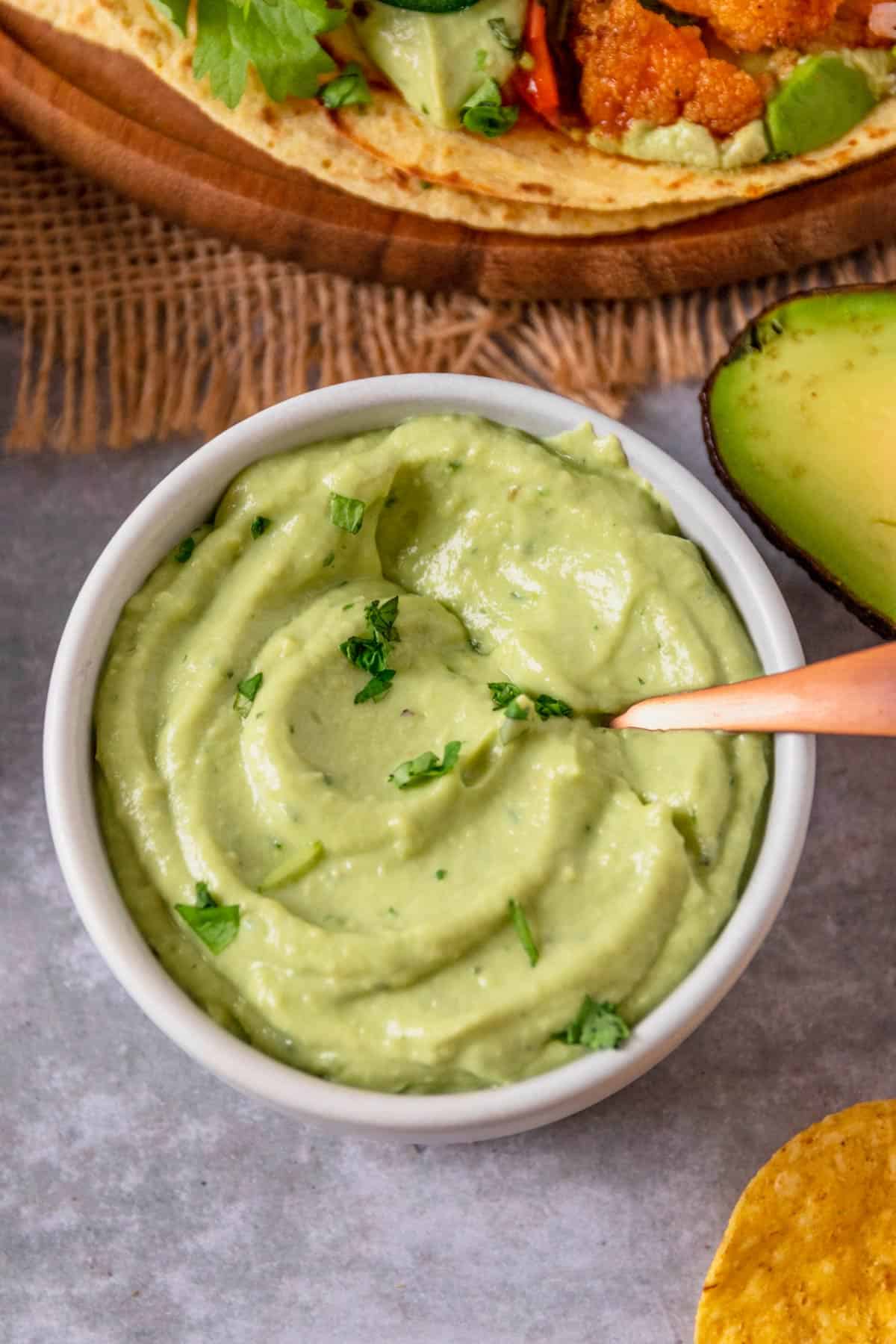 Whip up the easiest and creamiest cold spinach dip in just 5 minutes, perfect for party appetizers and dipping veggies and tortilla chips.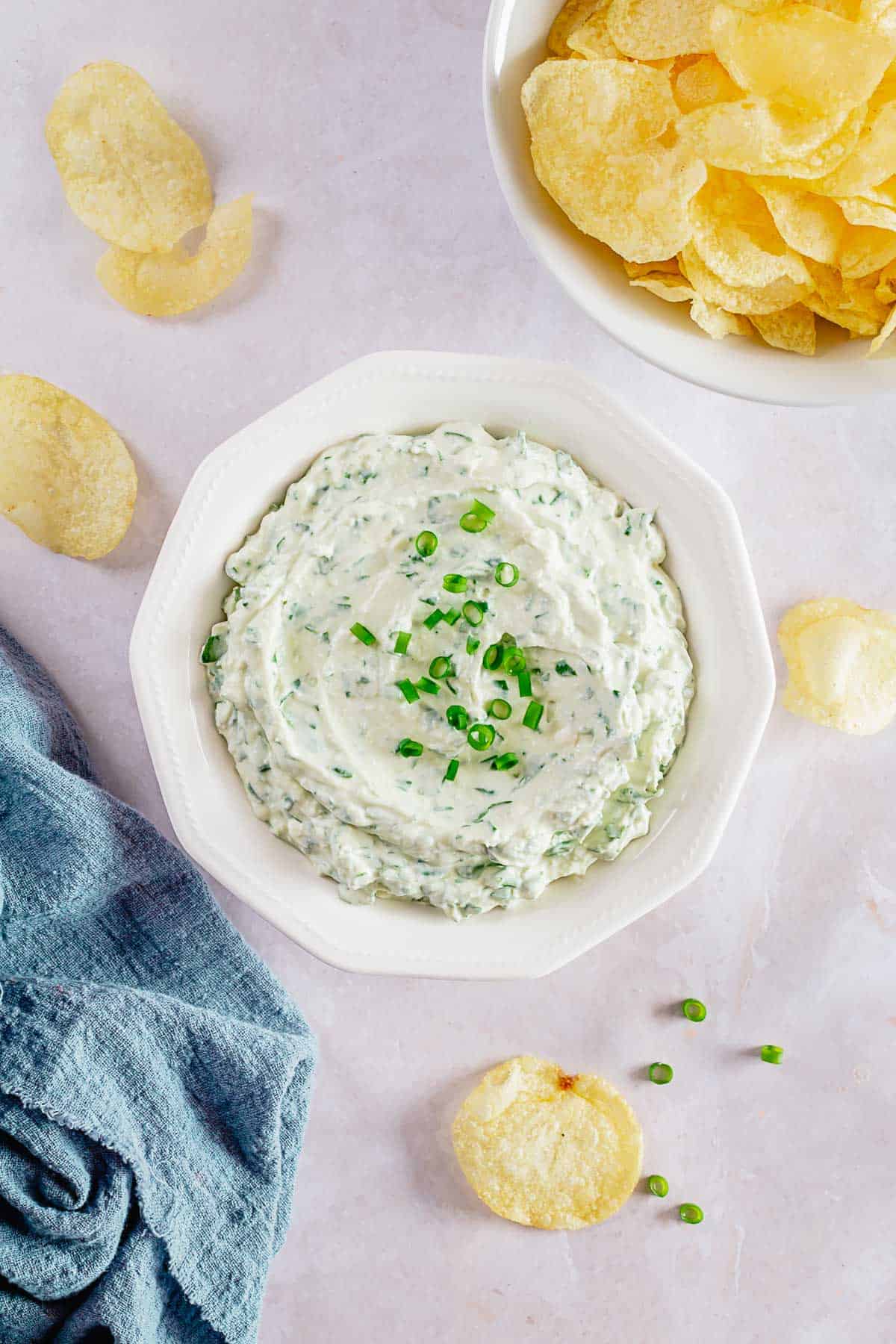 This universal dressing only takes 5 minutes to make and is a great way to enhance any salad, roasted veggies, grain bowls, tacos and so much more.
An easy homemade version of mushroom soup that can easily be converted into the delicious creamy sauce to drizzle cabbage steaks with.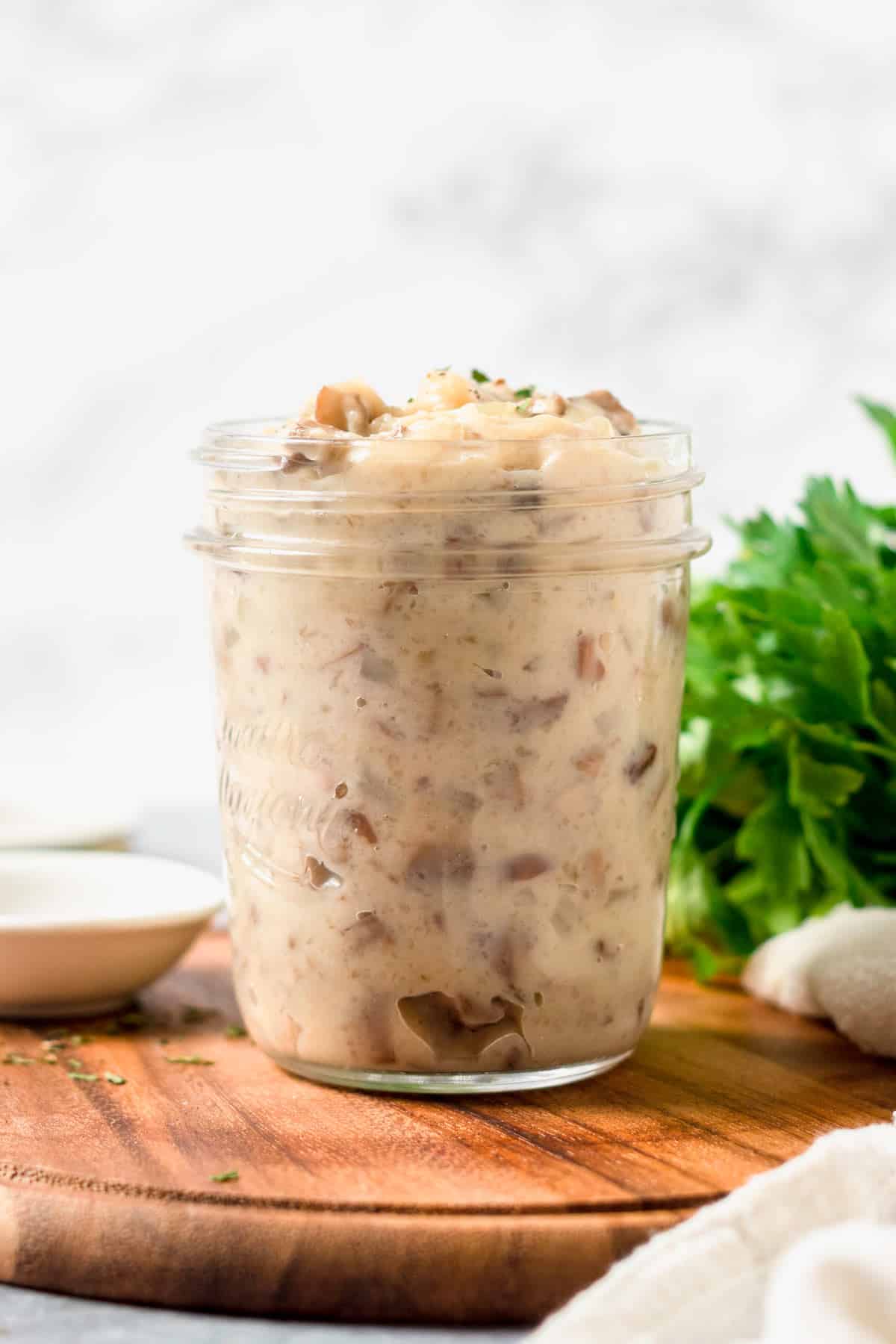 This Cashew Basil Pesto is a highly nutritious homemade pesto bursting with fresh flavors and vibrant green color that is ideal when paired with pasta, fish, poultry, and other types of meat.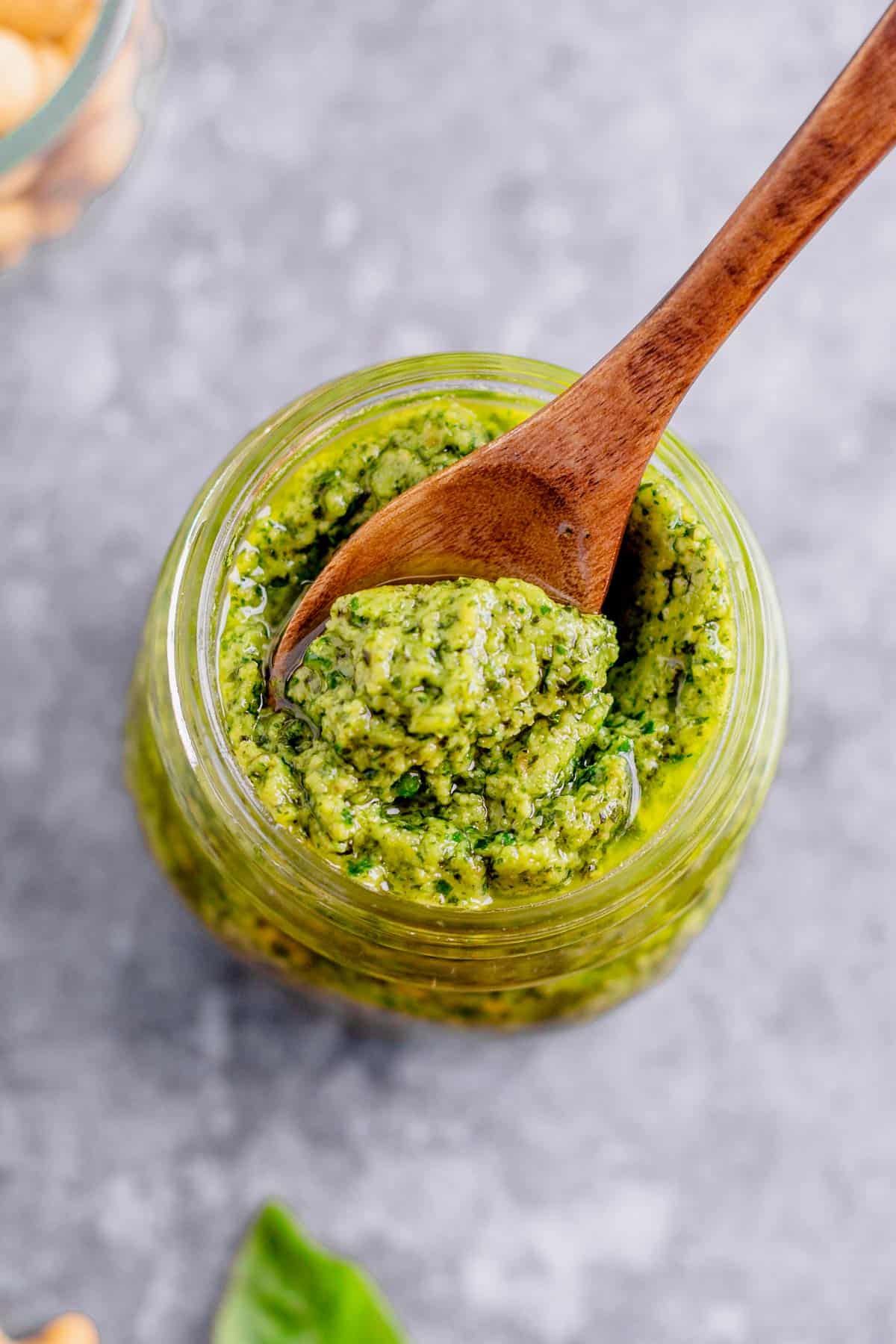 With Toppings
You can also serve cabbage steaks as they are with various toppings:
Fresh herbs - parsley or cilantro, dill, rosemary, thyme. 
Nuts and seeds - pine nuts, pecans, hazelnuts, walnuts, sesame seeds, chia seeds.
Crispy bacon.
Spices - red pepper flakes.
Drizzle of simple hot sauce or buffalo sauce.
Dried fruit - use unsweetened dried fruit such as cranberries.
FAQs
What can I do with lots of cabbage?
From cabbage steaks and casseroles to coleslaw and cabbage stir-fries, the options are endless. Keep reading for some fantastic ideas on what to make with cabbage.
Is cabbage good heated up?
Heating cabbage can help enhance its flavors and textures, making it a delicious addition to various dishes. Whether you sauté it, roast it, stir-fry it, or steam it, heating cabbage gives it a soft and sweet texture. Just make sure not to overcook it as it should still have some crunchiness to it.
What happens if you overcook cabbage?
If you overcook cabbage, it can turn mushy and lose its texture. It may also develop a strong odor and taste. To keep it delicious with some crunch to it, take care to cook it until it's just tender.
Why is my cooked cabbage tough?
Cabbage needs just the right amount of cooking time to be tender. Also, older cabbages can be tougher, so try using fresh ''young'' green cabbage varieties.
Is cooked cabbage healthier than raw?
It is healthy both when eaten raw or cooked. You get different nutrients when you cook it, eat it in a salad, or ferment it. According to WEBMD purple cabbage in particular might give you more nutrition than green cabbage. You can easily substitute green cabbage for red when making cabbage steaks.
Is cabbage basically lettuce?
Although somewhat similar cabbage and lettuce are two different vegetables with distinct nutritional profiles.
Is cooked cabbage OK for dogs?
It is mostly safe to feed dogs cabbage but preferably cooked and in moderation.
Why my cabbage tastes bitter?
Ome cabbage varieties may taste bitter, especially ''older'' ones. To fix this drizzle the cooked cabbage with a little lemon juice which will offset the inherent bitterness of the cabbage.
How to prepare and cut cabbage?
To prepare cabbage heads for cooking, remove any wilted or damaged outer loose leaves. Rinse the cabbage under running water to remove dirt and debris. With a sharp knife slice it into wedges, or disks or shred it based on your recipe. Now it's ready to be cooked into a healthy and easy meal.
Are cabbage steaks gluten free?
Mostly yes, cabbage steaks are gluten-free. However, this will depend on the seasoning used and various toppings ideas.
What to serve with cabbage steaks?
Best dishes to serve with cabbage steaks are pork chops, mashed potatoes, creamy potato soup, chicken sandwiches, pasta salads, tahini sauce, chimichurri, rump roast, pork tenderloin, seafood, or roasted veggies such as broccoli, brussels sprouts, cauliflower, and asparagus.

You May Also Be Interested In
💗I would appreciate it so much if you left a comment about this article below! Subscribe to join the TYB newsletter and receive free recipes straight to your inbox! Let's connect via Facebook, Instagram & Pinterest!💗